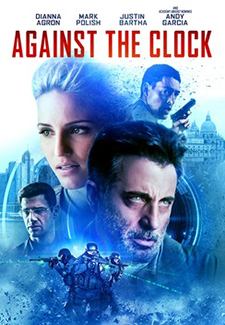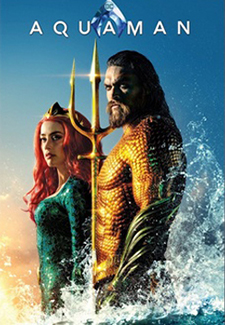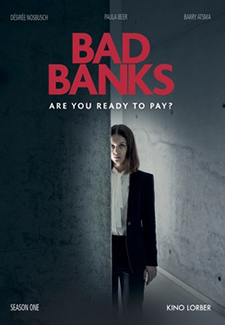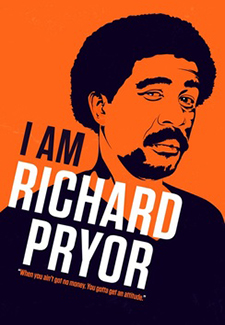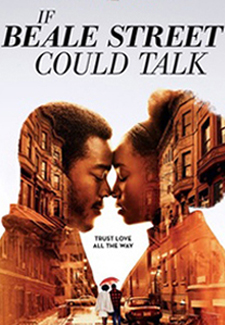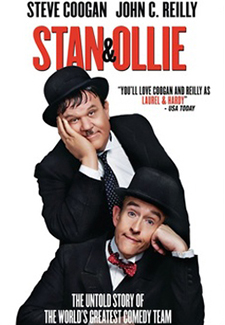 Against the Clock (NR) Sci-Fi – Mark Polish, Dianna Agron, Andy Garcia
After a CIA agent's overseas mission goes awry, he returns home on life support and it is up to his wife to uncover the truth of what really happened
Aquaman (PG13) Superheroes – Jason Momoa
The origin story of half-human, half-Atlantean Arthur Curry takes him on a journey that will not only force him to face who he really is, but to discover if he is worthy of who he was born to be.
Bad Banks (NR) Drama
Confronted with the unscrupulous machinations of the world of finance, ambitious Jana must
soon decide how far she is prepared to go for her career.
Fortune Defies Death (NR) Crime/Drama
Ten years after the death of a wealthy patriarch, family members turn on each other when the reading of his will turns into a murder investigation.
I Am Richard Pryor (NR) Documentary
Revealing film about legendary performer and iconic social satirist Richard Pryor, whose irreverent and biting humor transcended race and social barriers.
If Beale Street Could Talk (R) Drama – KiKi Layne, Stephan James
A woman in Harlem embraces her pregnancy while she and her family struggle to prove her fiancé innocent of a crime.
Jivaro (1954) (NR) Classic/Adventure – Brian Keith, Fernando Lamas
A South American jungle trader leads a Californian to her fiancé and gold in headhunter country.
King of Thieves (R) Crime/Drama – Michael Caine
Based on true events, infamous thief Brian Reader pulls together a band of misfit criminals to plot the biggest bank heist in British history.
Life After Flash (NR) Documentary
Explores the life of Sam J. Jones since his iconic performance as "Flash Gordon" in the 1980 classic, and the aftermath of his clash with producer Dino De Laurentiis.
MFKZ (R) Animated/Action/Sci-Fi
Angelino is just one of thousands of deadbeats living in Dark Meat City, when a scooter accident transforms his life… into a waking nightmare!
My Hero Academia: Two Heroes (NR) Animated/Adventure
All Might and Deku accept an invitation to visit a floating man-made city called where they meet a girl and battle against a villain who takes the island hostage.
Nemesis/Angel Town (Double Feature) (R) Classic/Sci-Fi/Action – Olivier Gruner
Nemesis (1992) A troubled cyborg cop is ordered to apprehend his former partner, accused of smuggling data to information terrorists plotting to kill government officials.
Angel Town (1990) A graduate student and former kickboxing champion protects a widow and her son from gangs while attending college in Los Angeles.
Pet Sematary – 30th Anniversary (1989) (R) Classic/Horror
After tragedy strikes, a grieving father discovers an ancient burial ground behind his home with the power to raise the dead.
Stan & Ollie (PG13) Comedy – John C. Reilly, Steve Coogan
Laurel and Hardy, the world's most famous comedy duo, attempt to reignite their film careers as they embark on a grueling theatre tour of post-war Britain.
The World Before Your Feet (NR) Documentary
The inexplicable story of Matt Green, 37, who has been walking every block of every street in New York City for over six years – a journey of more than 8,000 miles.
New Kids & Family Releases
Dragons: Race to the Edge Seasons 5 & 6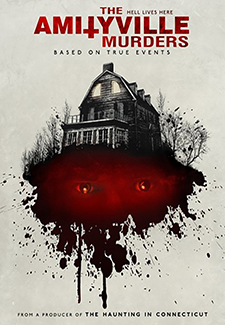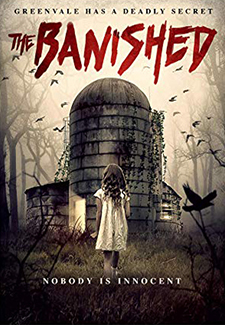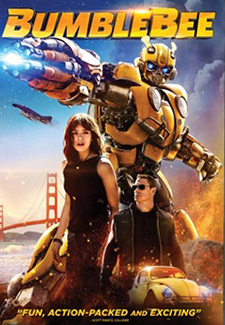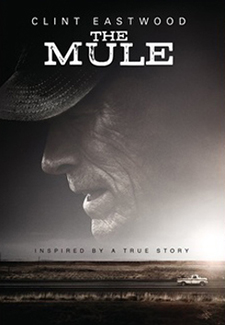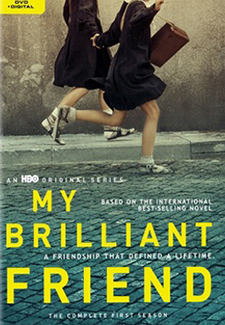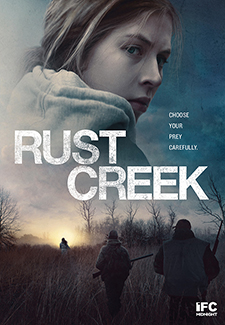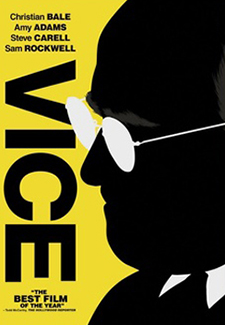 Amityville Murders (NR) Horror
Before the events of "The Amityville Horror," another family experienced terror at 112 Ocean Avenue, as the doomed DeFeo family collides with their own dark destiny.
The Banished (NR) Horror
Londoner Jane Darcy travels to New York to claim the remains of her mother, but some comes face to face with evil.
Bigger Like Me (NR) Documentary
Extended director's cut of "Big Like Me" expands the story of comedian Greg Bergman's obsessive quest to enlarge his penis.
Bumblebee (PG13) Superheroes
Cybertron has fallen. When Optimus Prime sends Bumblebee to defend Earth, his journey to become a hero begins.
Burning Kiss (NR) Suspense
In this hallucinogenic summer noir he unexpected arrival of a stranger ignites an inferno of secrets and guilt, complicating the relationship between a father and his daughter.
Discarnate (NR) Horror
A neuroscientist's obsession with a drug that expands the human mind inadvertently unleashes a deadly supernatural force on his team.
Egg (NR) Comedy/Drama – Christina Hendricks
An unflinching comedy about why women choose motherhood, why they revere it, fear it, and why some women forgo it.
Greyhound Attack (NR) War/Action
U.S. Army Air Corp pilots hunt the skies of WWII Europe for the most dangerous weapon the Germans have in the air the Me262, the first operational jet fighter.
Hal (NR) Documentary
Explores the career of often overlooked director Hal Ashby, who directed many 1970s classics including "Harold and Maude," "Shampoo," "Coming Home," and "Being There."
Hellgirl (NR) Horror
A demonic creature impregnates a woman, and 160 years later a team of ghost hunters discover one of their team is the offspring of the entity.
The Isle (NR) Horror
Set in 1846 on a remote island off the west coast of Scotland, a heavy storm causes a merchant ship to sink, putting its three survivors in dreadful peril.
Jurassic Galaxy (NR) Sci-Fi
In the near future, a ship of space explorers crash land on an unknown planet and soon discover the planet is inhabited by monstrous dinosaurs.
Love In Design (NR) Hallmark/Romance
Hannah returns to her small New England hometown and must work with an old flame, to renovate a historical manor.
The Man with the Magic Box (NR) Foreign/Sci-Fi/Suspense (Poland)
Set in dystopian 2030 Warsaw, a man wakes up without any memory of his previous life and finds an old radio from the 1950s that triggers mysterious visions of another past life.
The Man Who Killed Hitler and Then the Bigfoot (NR) Drama – Sam Elliott, Aidan Turner
A legendary American World War II veteran is recruited to hunt the mythical forest creature Bigfoot.
Mobile Homes (NR) Drama
A young mother drifts from one motel to the next with her intoxicated boyfriend, and her 8-year-old son, until the discovery of a mobile home community offers an alternative life.
Mule (R) Crime/Drama – Clint Eastwood
A man in his 80s who is broke, alone, and facing foreclosure of his business unwittingly signs on as a drug courier for a Mexican cartel.
Mummy Reborn (NR) Action/Adventure
When a group of teens in financial ruin decide to rob the local antique store, they discover an old wooden tomb containing a Mummy's corpse and an ancient amulet.
Nature: Attenborough and the Sea Dragon (NR) Documentary
On the Jurassic Coast of England, a remarkable 200-million-year-old fossil is discovered – the bones of an Ichthyosaur, a giant sea dragon.
No Surrender (NR) Action/Adventure
Action story about a police officer named General Yousef al-Masri, who lives in Alexandria during the reign of King Farouk before the 1952 revolution in the English occupation of Egypt.
Patrick (NR) Family/Comedy
A young woman whose life is in a bit of a mess is bequeathed her grandmother's very spoiled pug "Patrick," forcing her to face responsibilities.
Pet Graveyard (NR) Horror/Action
A struggling student nurse assists her brother and his friends in a graveyard in a dangerous ritual where it is said you can explore a region between life and death.
Pledge (NR) Horror
A group of college freshmen pledge an exclusive fraternity but soon realize there's more at stake than they could have ever imagined.
Red Island (NR) Suspense/Thriller
A distressed couple becomes stranded on an isolated island only to get hunted by an unforeseen force.
Rust Creek (R) Suspense/Thriller
A college student on her way to a job interview gets stranded deep in the Kentucky forest facing the harsh elements and a band of ruthless outlaws.
Scare BNB (NR) Suspense/Thriller
A young woman is targeted by a network of online creeps and secretly filmed while she stays at a short-term rental.
Seven in Heaven (PG13) Horror
Sixteen-year-old Jude discovers that each and every one of his fears is true.
Tooth Fairy (NR) Horror
A young woman who has recently taken charge of her recently deceased sister's son soon faces the legend of the evil tooth fairy who rips out teeth.
350 Days (NR) Documentary/Sports
Pro wrestling legends peel back the curtain on the severe toll working on the road 350 days a year took on their bodies, families, marriages, and psyches.
Vice (R) Comedy/Drama – Christian Bale, Amy Adams
The epic story of how bureaucratic Washington insider Dick Cheney quietly became the most powerful man in the world as Vice-President to George W. Bush.
A Violent Man (NR) Martial Arts/Action
A struggling mixed martial arts fighter finds himself in a fight for his life after his one-night stand is found dead in her home.
New TV & Series Releases
Archer: Season 9
Bletchley Circle: San Francisco
My Brilliant Friend: Season 1
Rise of the Clans: Season 1 (BBC)
New Kids & Family Releases
Penguin League
A Silent Voice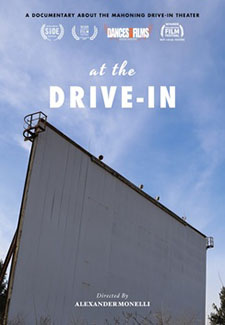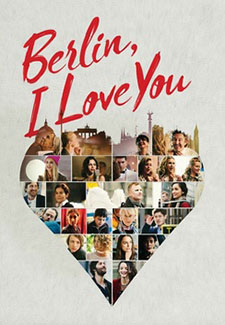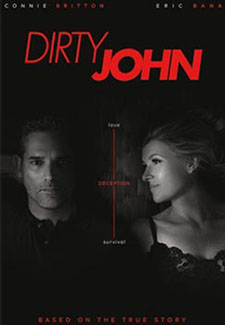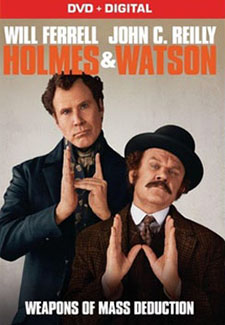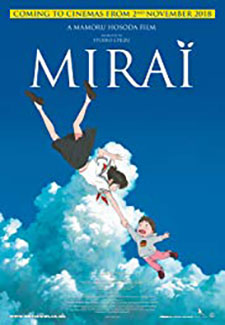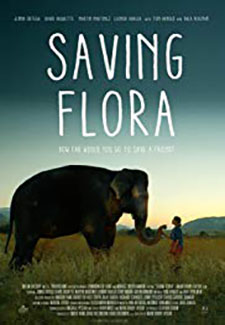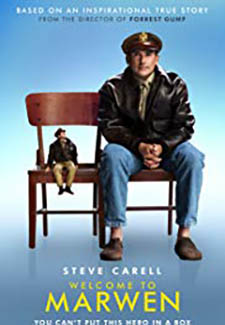 Ancient World Exposed (NR) Documentary
Earth has such a mysterious past that we are only now beginning to comprehend the truth to our ancient origins.

At the Drive-In (NR) Documentary
The quirky film fanatics at the struggling Mahoning Drive-in face uncertainty when Hollywood announces it will switch to digital projection for all new movies.
Berlin I Love You (R) Drama – Keira Knightley, Helen Mirren
All-star film set against the vivid backdrop of Berlin weaves ten stories of compassion, redemption, and acceptance into a rich tapestry of life and love.
The Browsing Effect (NR) Comedy/Romance
The seemingly endless possibilities of dating apps send a group of friends into a whirlwind of sex, jealousy, and self-doubt in this ensemble comedy.
Columbus (NR) Drama
A Korean-born man finds himself stuck in Columbus, Indiana, where his architect father is in a coma.
The Curse of La Llorona (NR) Horror
A family finds the Mexican folk tale of the Weeping Lady – the Curse of La Llorona, a paranormal specter that returns from the dead to torment the living – is all too real.
The Dater's Handbook (NR) Hallmark/Romance
Cass is a successful business woman who decides to try The Daters Handbook at her sisters encouragement and dates several guys to test the process.
The Divorce Party (NR) Comedy/Romance
A recently dumped divorcee in his late-twenties sets out to plan a wedding-sized divorced party in an attempt to get his life back on track.
Enigma (1982) (PG13) Classic/Spies/Suspense
The CIA sends a radio reporter to East Germany to steal a Soviet computer chip; his ex-lover helps.
The God Inside My Ear (NR) Horror
After experiencing a peculiar and sudden breakup with her boyfriend, Elizia discovers a world of conspiracies, strange voices and horrifying visions.
Grace is Gone (PG13) Sci-Fi/Thriller
A story of a man trying to protect his family in a post-apocalyptic world filled with violent gangs and a deadly, incurable virus.
Holmes & Watson (PG13) Comedy/Adventure – Will Ferrell and John C. Reilly
The Step Brothers are reunited this time playing the world's greatest consulting detective and his loyal biographer.
Iron Cowboy: The Story of the 50-50-50 (NR) Documentary
When James Lawrence announced his plan to complete 50 Ironman distances in 50 consecutive days in all 50 states, only James himself believed he could pull it off.
Matriarch (R) Horror
This terrifying thriller unfolds as pregnant Rachel and her husband, Matt, are stranded after wrecking their car on a remote Scottish road.
Mega Time Squad (NR) Sci-Fi
John steals money and a bracelet/temporal dislocator from a Chinese antique shop, accidentally triggers the device and goes minutes back in time with surprising results.
Mirai (NR) Animated/Adventure
A young boy encounters a magical garden which enables him to travel through time and meet his relatives from different eras,
On the Basis of Sex (PG13) Drama
True story follows young lawyer Ruth Bader Ginsburg as she brings a groundbreaking gender discrimination case before the U.S. Court of Appeals.
Royally Ever After (NR) Hallmark/Romance
A teacher learns that her boyfriend is actually the prince of a small country called St Ives.
Saving Flora (NR) Family/Adventure
A circus elephant who can no longer perform her tricks is rescued from being euthanized by the circus owner's 14-year old daughter.
School of Life (NR) Foreign/Drama (France)
Trapped behind the walls of an orphanage outside Paris, Paul's life opens up to new possibilities when a bohemian couple take him back to their country home.
Second Spring (NR) Foreign/Drama (Italy)
Andrea, a 50-year old architect and recent widower, is granted a new lease on life and romance after a chance meeting in his garden.
Strangers at the Door (NR) Suspense
A family's peaceful evening takes a horrifying turn when three masked men break into their house and take them hostage.
Sunrise in Heaven (NR) Drama
After a devastating car crash leaves her husband critically injured, a woman must find strength in her faith as she faces the prospect of his death.
Virginia Minnesota (PG13) Comedy/Drama
Two young women, torn apart by a childhood tragedy, unexpectedly reunite and embark on an illuminating 24-hour journey.
Welcome to Marwen (PG13) Drama – Steve Carrell
A victim of a brutal attack finds a unique and beautiful therapeutic outlet to help him through his recovery process.
New TV & Series Releases
Dirty John: Season 1
Mrs. Wilson (Masterpiece)
Project Blue Book: Season 1
Ray Donovan: Season 6
New Kids & Family Releases
A Dog's Way Home
Paw Patrol: Ultimate Rescue
Pixy Dragons