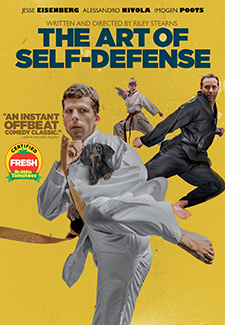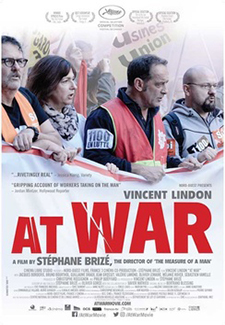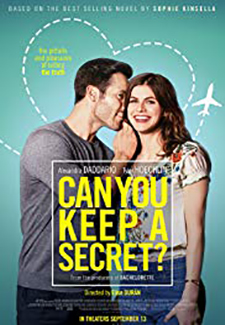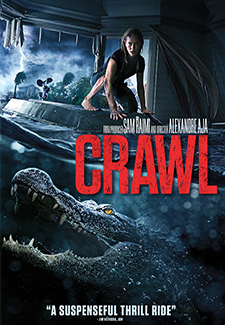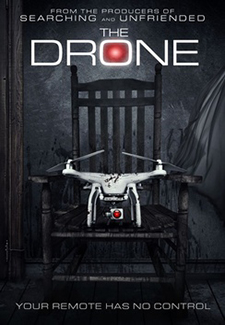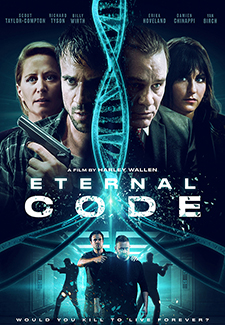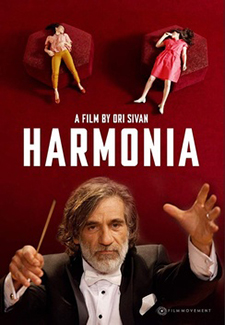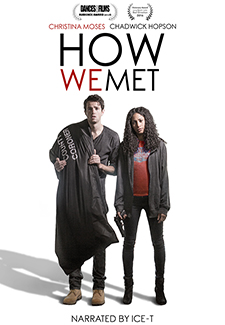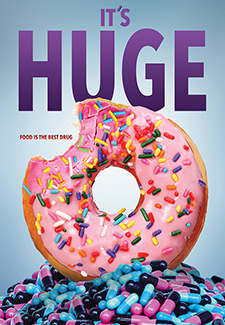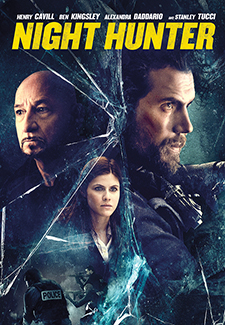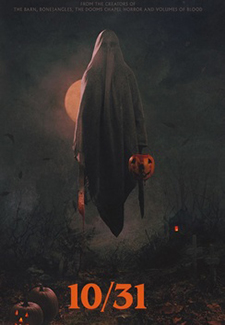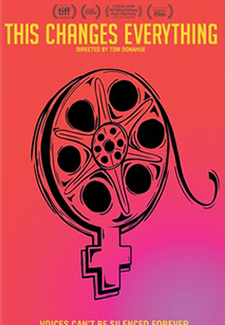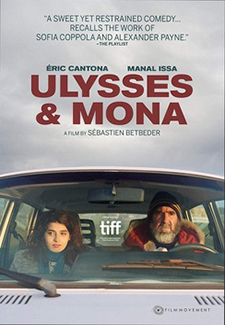 And Soon the Darkness (1970)
(PG13) Classic-/Horror
A British nurse seeks her lost bicycling partner in a part of France where any peasant could be a pervert.
The Art of Self Defense
(R) Comedy – Jesse Eisenberg, Alessandro Nivola
A man is randomly attacked on the street and then enlists at a local dojo, led by a charismatic and mysterious sensei, in an effort to learn how to defend himself.
At War
(NR) Drama/Foreign (France)
1100 employees fight to save their jobs when the management decides to shut down their factory despite record profits.
Can You Keep a Secret?
(NR) Comedy/Romance
Thinking they're about to crash, Emma spills her secrets to a stranger on a plane who she later learns is her company's new young CEO.
The Cat Rescuers
(NR) Documentary
Feral and abandoned cats prowl the streets of New York City in the tens of thousands. Because the City can't handle this problem, hundreds of dedicated, volunteer rescuers have come to their aid.
Crawl
(R) Action/Disaster
A young woman, while attempting to save her father during a category 5 hurricane, finds herself trapped in a flooding house and must fight for her life against alligators.
Deadly Reunion
(NR) Horror
After a group of college friends reunite for a house party, they all begin to receive cryptic phone messages, and the mysterious sender traps them in the house.
The Drone
(NR) Horror
A newlywed couple is terrorized by a consumer drone that has become sentient with the consciousness of a deranged serial killer.
Emanuel
(NR) Documentary
On June 17th, 2015, a white supremacist walked into a bible study and murdered nine African Americans. This is the story of the victims and survivors of that night.
Eternal Code
(NR) Action
When a CEO refuses to approve an illegal device that sustains human life, she and her husband are kidnapped.
Gebo and the Shadow
(NR) Foreign/Drama (Portugal)
Set in the late 19th century, about a honored but poor patriarch who sacrifices himself to protect his fugitive son.
Harmonia
(NR) Foreign/Drama (Italy)
The harpist of the Jerusalem Philharmonic, married to the conductor, finds her life changing when a young horn-player from East Jerusalem joins the Western side orchestra.
How We Met
(NR) Comedy
A sheltered young loser goes on the worst blind date ever when he and his date must cover up the accidental murder of a crooked cop.
An Israeli Love Story
(NR) Foreign/Drama (Israel)
An 18-year old woman from a village in northern Israel falls in love with an older man wo doesn't return her feelings.
It's Huge
(NR) Documentary
This is the real story of five men who wanted to loose 100 to 200 pounds in a year. They were teamed with professionals willing to help them for free. There was a doctor, fitness coaches, therapist, life coach and nutritionist all there to assist.
Koan of Spring
(NR) Foreign/Comedy (France/Vietnam)
Master Truong, the old Fearless of the impatient emperor, is nearing the end of his life and has only two weeks to find his successor.
The Lingering
(NR) Horror/Foreign (Hong Kong)
A mother and her son are disturbed by a the presence of a stranger as they await for the return of the father from work.
Making Montgomery Clift
(NR) Documentary
Classic film star and queer icon Montgomery Clift's legacy has long been a story of tragedy and self-destruction. But when his nephew dives into the family archives, a much more complicated picture emerges.
Mind Benders (1963)
(NR) Classic/Sci-Fi – Dirk Bogarde
A British scientist enters a sensory-deprivation tank to show a spy the power of brainwashing.
Night Hunter
(R) Action – Henry Kavill, Ben Kingsley
A weathered lieutenant, his police force, and a local vigilante are caught up in a dangerous scheme involving a man linked to years of female abductions and murders.
One Night In October
(NR) Horror
On the eve of Halloween, strange things are happening to the residents of a suburban town, who are tormented by a series of murderous characters both real and supernatural.
Our Hospitality (1923)
(NR) Classic/Comedy – Buster Keaton
A McKay meets a Canfield on an old train home, saves her life and ends their family feud. Silent.
Queen of Spades (1949)
(NR) Classic/Horror
A Russian captain covets what an old countess knows about winning at cards. From an Alexander Pushkin story.
A Simple Twist of Fate (1994)
(PG13) Classic/Comedy – Steve Martin
Thee surrogate father of an abandoned child fights her biological father and his wife for custody.
10-31
(NR) Horror
Join Malvolia: The Queen of Screams as she takes you on a journey through the chilling depths of her Halloween Monster Marathon. Featuring five indie directors with unique Halloween stories including a stay at a haunted bed & breakfast in "The Old Hag" (Justin M. Seaman of 'The Barn'), a first date gone deadly in "Trespassers" (Zane Hershberger of 'Cryptids'), a murderous roller rink party in "Killing the Dance" (John William Holt of 'The Dooms Chapel Horror), a freak October winter storm sends tricksters and even Santa to your door in "The Halloween Blizzard of '91" (Brett DeJager of 'Bonejangles'), and an escaped madman continues his seasonal killing spree in "The Samhain Slasher" (Rocky Gray's directorial debut).
This Changes Everything
(NR) Documentary
Feature-length documentary that uncovers what is beneath one of the most confounding dilemmas in the entertainment industry the underrepresentation and misrepresentation of women. Featuring Geena Davis, Meryl Streep, Reese Witherspoon and others.
3 From Hell
(NR) Horror
First there was "House of 1000 Corpses." Then there was "The Devil's Rejects." Now, from writer-director Rob Zombie, comes the next blood-soaked chapter in the most violent crime saga in movie history: "3 From Hell."
Ulysses & Mona
(NR) Foreign/Drama (France)
Ulysses, a secluded artist who mysteriously retired a few years ago, meets Mona, a young art student full of life. The encounter will change them both.
The Windsplitter (1971)
(NR) Classic/Drama
A clean-cut Houston youth becomes a Hollywood star and comes home as a longhaired motorcyclist whom locals find offensive.
40 Live Cureation: The Cure
(NR) Documentary/Music
Captured on the tenth and final night of the 25th Meltdown Festival (curated by lead singer Robert Smith) at London's Royal Festival Hall in June 2018. Smith, Simon Gallup, Jason Cooper, Roger O'Donnell, and Reeves Gabrels performed a song from each of their 13 studio albums in chronological order, displaying the evolution of The Cures music live on stage.
New Kids & Family Releases
Spongebob Squarepants: Season 10 (NR)
Teen Titans Go Vs Teen Titans (NR)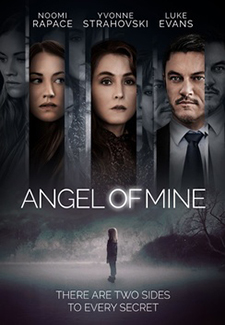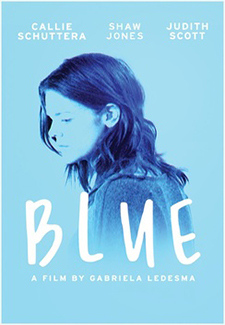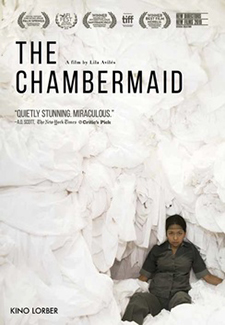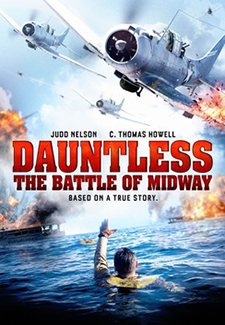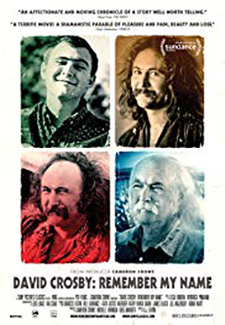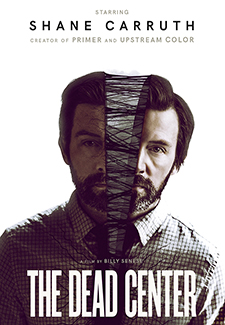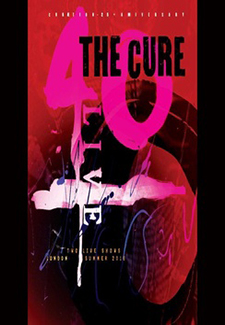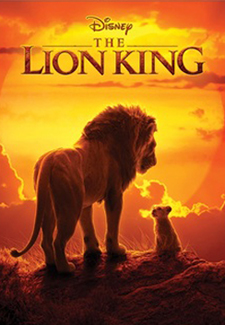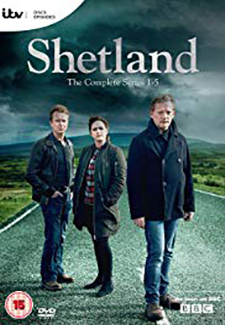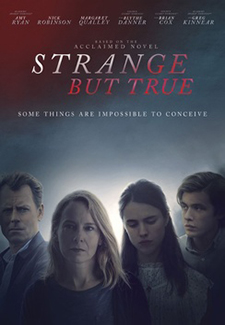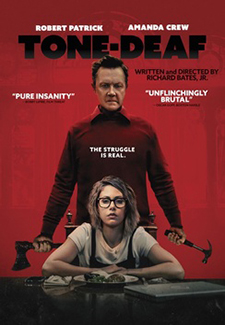 Angel of Mine
(NR) Drama/Suspense
Having suffered a tragic loss years earlier, Lizzie suddenly becomes obsessed with a neighbor's daughter, believing the girl to be her own child.
Bloodline (2018)
(R) Horror – Seann William Scott, Mariela Garriga
Evan values family above all else, and anyone who gets between him, his wife, and newborn son learns that the hard way. But when it comes to violent tendencies, it seems the apple doesn't fall far from the tree.
Blue (NR)
Comedy/Drama
After her only family member passes away, suicide seems like the next natural step for Helen. But like most things in her life, the attempt doesn't go as planned.
The Chambermaid
(NR) Foreign/Drama (Mexico)
A look at the working environment of a chambermaid in one of Mexico City's most luxurious hotels.
Christmas at the Palace
(NR) Holiday
Katie, a former professional ice skater, is hired by the king of San Senova, Alexander, to help his daughter in a Christmas ice skating performance. As Katie spends time in the castle and with the king, she and Alex begin to develop feelings for each other and ultimately fall in love.
Dauntless: The Battle of Midway
(NR) Action/War
In an effort to change the course of World War II, a United States carrier group is positioned off the coast of Midway, tasked with springing a trap on the enemy.
David Crosby: Remember My Name
(NR) Documentary/Music)
Meet David Crosby in this portrait of a man with everything but an easy retirement on his mind.
The Dead Center
(NR) Suspense
A hospital psychiatrist's own sanity is pushed to the edge when a frightened amnesiac patient insists that he has died and brought something terrible back from the other side.
Gingerbread Romance
(NR) Holiday
With Christmas just weeks away, the architecture firm Taylor works for enters her in a contest in which the teams will design and build life sized gingerbread houses. But when their backer backs out, Taylor stumbles into a local bakery and meets Adam, a baker and single dad.
Lion King (Live Action – 2019)
(PG) Family/Adventure
From Disney Live Action, the all-new "The Lion King" journeys to the African savanna where a future king must overcome betrayal and tragedy to assume his rightful place on Pride Rock.
Satanic Panic
(NR) Horror
A pizza delivery girl at the end of her financial rope has to fight for her life – and her tips – when her last order of the night turns out to be high society Satanists in need of a virgin sacrifice.
Strange But True
(PG13) Suspense
An estranged family reunited by an unlikely truth that unravels a web of deadly lies.
Tone Deaf
(NR) Comedy/Horror
After being dumped by both her boss and her boyfriend, Olive flees the city seeking peace but instead gets a weekend of sheer terror.
Wonder Woman: Bloodlines
(NR) Superheroes/Action
Witness the legendary origin of renowned Justice League member Wonder Woman as she fights for good with her sword and magic lasso.
New TV & Series Releases
Nos4a2: Season 1 (NR)
Shetland: Season 5 (BBC) (NR)
New Kids & Family Releases
Cartoon Network: Bakugan Battle Planet – Original of Species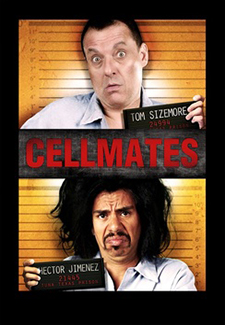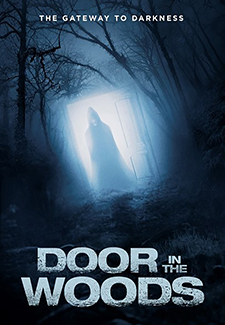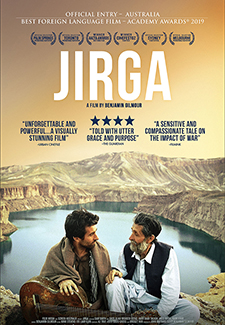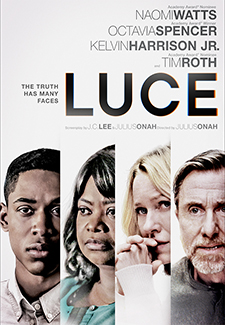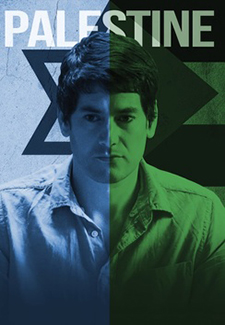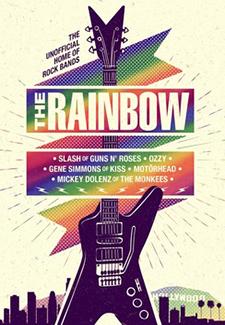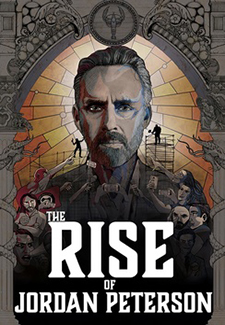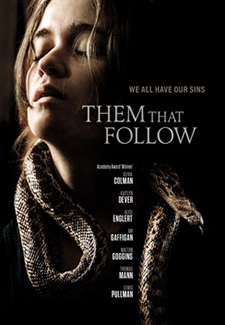 Cellmates
(NR) Comedy – Tom Sizemore, Hector Jimenez
Worlds collide when hardened Ku Klux Klansman Leroy Lowe and Mexican field laborer Emilio are forced to share a prison cell.
A Cinderella Story: Christmas Wish
(NR) Holiday
The fifth installment in the "Cinderella Story" franchise stars Laura Marano of the Disney Channel series "Austin & Ally" as Kat, an aspiring singer-songwriter working as an elf at a local billionaires Christmas Tree lot, where she starts to fall for Nick, the lot's new Santa.
Door in the Woods
(NR) Suspense
A family is haunted by a group of evil spirits that they accidentally release after finding a mysterious gateway during a hike.
Jirga
(NR) Drama
A former Australian soldier returns to Afghanistan, seeking redemption from the family of a civilian man he killed during the war.
Luce
(R) Drama – Naomi Watts, Octavia Spencer
A married couple is forced to reckon with their idealized image of their son, after an alarming discovery by a teacher threatens his status as an all-star student.
Manifest Destiny: Space Time
(NR) Comedy/Musical
In this absurdist satire, an awkward OCD physics genius and a hot ex-Catholic sorority girl wake up after blacking out Halloween night to discover they missed the evacuation of Earth.
Palestine
(NR) Foreign/Drama (Morocco)
An Israeli soldier, injured and losing his memory, found wandering by a Palestinian villager, is mistaken for a young man who has long been disappeared.
The Rainbow
(NR) Documentary/Music)
The Rainbow Bar and Grill was founded in early 1972 and at the time, the word "rainbow" signified peace and freedom. The Rainbow became known as a hangout for rock musicians and their groupies. Notable regulars at the Rainbow in this period include Keith Moon, Alice Cooper, Micky Dolenz, Harry Nilsson, John Lennon, Ringo Starr, and Neil Diamond. As musical trends on the Strip changed towards heavy metal in the 1980s, the Rainbow followed suit.
The Rise of Jordan Peterson
(NR) Documentary
A rare, intimate glimpse into the life and mind of Jordan Peterson, the academic and best-selling author who captured the world's attention with his criticisms of political correctness and his life-changing philosophy on discovering personal meaning.
Santa Girl
(NR) Holiday
Santa Claus only daughter wants to experience the real world before she must marry the son of Jack Frost and take over the family business. Cassie Claus sets off to college while trying to keep her famous father a secret.
Them That Follow
(NR) Suspense
Deep in the wilds of Appalachia, a pastor's daughter holds a secret that threatens to tear her community apart.