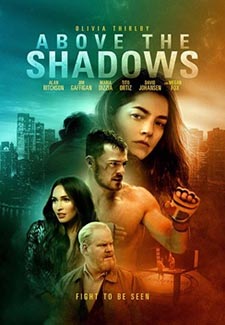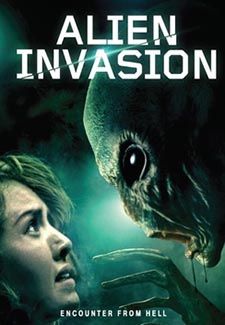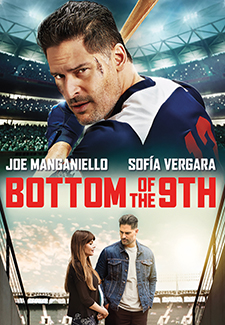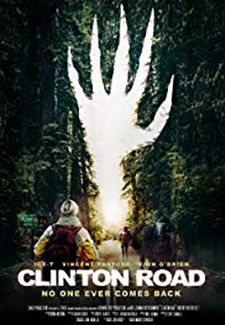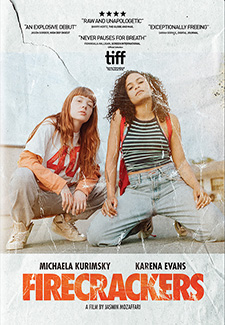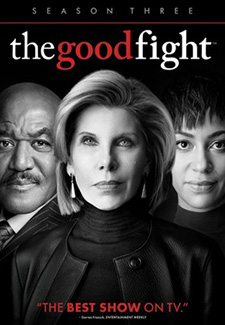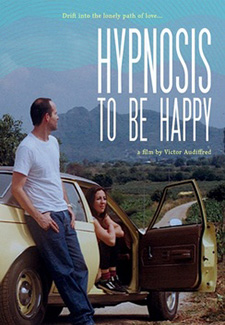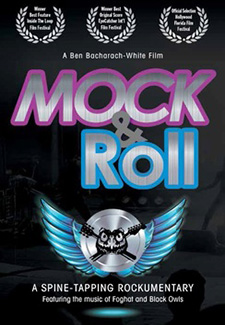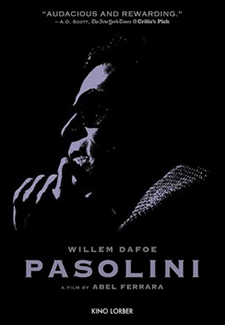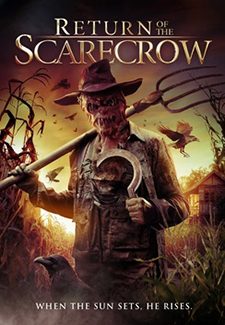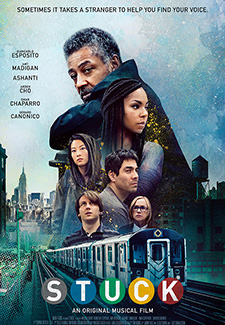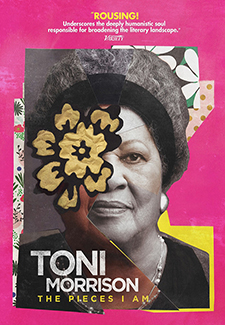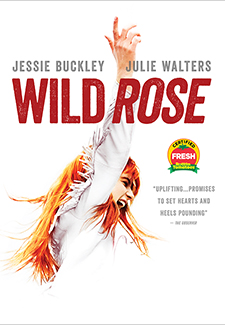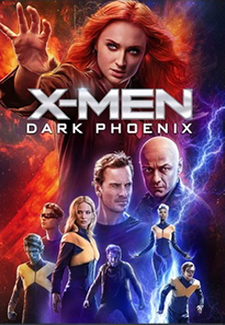 Above the Shadows (NR) Science Fiction/Suspense
A supernatural tale following a young woman who has faded from the world to the point of becoming invisible.
Adult Interference (NR) Comedy/Sports – Ted Welch, Kate Upton
A football star turned failed actor, attempts to recapture former glory at his high school reunion.
Alien Invasion (NR) Sci-Fi/Action
After receiving a package containing a mysterious documentary, a young UFO investigator takes a trip to one of the supposed biggest UFO cover-up sites in history.
Beloved Beast (R) Horror
12-year-old orphan Nina who lives with her unstable Aunt Erma meets a stranger in the woods, and instead of running, she brings him home.
Bodied (R) Comedy/Drama
A progressive grad student becomes an accidental battle rapper after encountering a respected icon in the merciless sub-culture of poetic personal insults.
Bottom of the 9th (R) Drama – Joe Manganiello, Sofia Vergara
After serving 17 years in prison for a violent mistake he made in his youth, a once-aspiring baseball player returns to his Bronx neighborhood.
Bounty Man (1972) (NR) Classic/Western – Clint Walker
An Old West bounty hunter and his longtime rival compete to catch a killer, dead or alive.
Chiller (NR) Horror
Acclaimed anthology horror series features 5 different tales of terror.
Clinton Road (NR) Horror
A widowed firefighter seeks closure after his wife goes missing on an actual haunted road in rural New Jersey but must unlock the road's secret if he wants to get out alive.
Close Calls (NR) Horror
Morgan, a troubled, drug-addled teen, must deal with her crazy grandma and a psycho caller when her father leaves her home alone.
Clownado (NR) Horror
A troupe of murderous circus clowns are trapped in a tornado by a witches' spell and travel the midwest destroying everything and everyone in their path.
Country Music: By Ken Burns (NR) Documentary/Music
16-hour documentary series follows the evolution of country music from its diverse and humble origins as it emerged, by the end of the twentieth century, into a worldwide phenomenon.
Danger God (NR) Documentary
Gary Kent was the king of B movies in the Sixties and Seventies, working for indie directors from Richard Rush to Ray Dennis Steckler to Al Adamson, but he's tackled even larger real-life challenges, including a run-in with Charles Manson and his family.
The Daughters of Joshua Cabe (1972) (NR) Classic/Western – Buddy Ebsen, Jack Elam, Sandra Dee, Karen Valentine
An old trapper beats a new land law by paying a wayward trio to pose as his daughters.
Dry Blood (NR) Horror
Brian Barnes returns to his mountain vacation home to sober up one final time, but his attempt to get clean is soon interrupted by a sadistic local Sheriff and ghastly visions of ghosts.
Firecrackers (NR) Drama
Best friends Lou and Chantal plan to get out of their isolated, run-down town is thwarted when Chantal's unstable ex violates her.
Horn From the Heart: The Paul Butterfield Story (NR) Documentary/Music
The story of the legendary blues musician Paul Butterfield, a tough white kid from Chicago's South Side, who learned the blues from the original masters.
Hypnosis to Be Happy (NR) Foreign/Drama (Mexico)
Pilar and Felipe are two lonely beings who haven't found love or a sense of belonging in life, but a refused proposal spins their relationship into an alarming new direction.
Love Takes Flight (NR) Hallmark/Drama
Widowed Walter invites Quinn and her mom Dr. Lizzie, for tea. There, Lizzie meets his son, Charley, a pilot she's just hired for the hospital.
Mock & Roll (NR) Documentary
"Rockumentary" about Ohio parody band Liberty Mean: tapped out, clueless and struggling to raise the needed money to get to the South by Southwest Music Festival.
My Son (PG13) Foreign/Drama (France)
The disappearance of his child sends a man on a dark path to find the truth.
The Operative (NR) Suspense/Mystery
A young Western woman is recruited by the Mossad to go undercover in Tehran where she is at the center of an international espionage conspiracy.
Pasolini (NR) Drama – Willem Dafoe
Renegade filmmaker Abel Ferrara explores the final days of another rebellious artist, Pier Paolo Pasolini.
Return of the Scarecrow (NR) Horror
A small, rural community is terrorized by the legend of an evil scarecrow who awakens every few years to satisfy an ancient lust for blood.
Stuck (PG13) Drama/Music
An original pop musical film about six strangers who get stuck on a New York City subway together and change one another's lives in unexpected ways.
Toni Morrison: The Pieces I Am (PG13) Documentary
This artful and intimate meditation on the legendary storyteller examines her life, her works and the powerful themes she has confronted throughout her literary career.
Wild Rose (R) Drama – Jessie Buckley, Julie Walters
A musician from Glasgow dreams of becoming a Nashville star.
X-Men: Dark Phoenix (PG13) Superheroes
The X-MEN face their most formidable and powerful foe: one of their own, Jean Grey, whose accident during a rescue mission in space renders her powerful and dangerous.
New TV & Series Releases
The Good Fight: Season 3
Lassie's Greatest Adventures: A Collection
Modern Family: Season 10
New Kids & Family Releases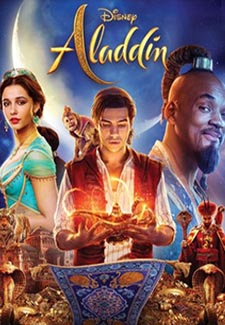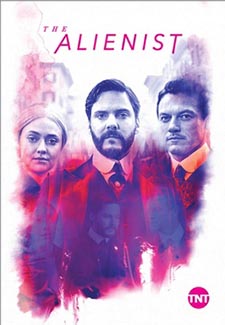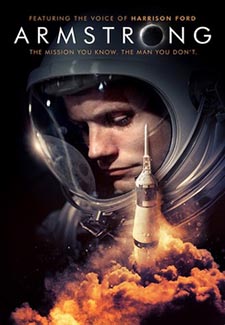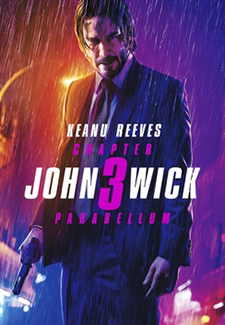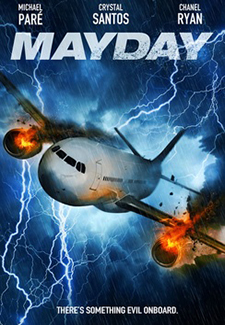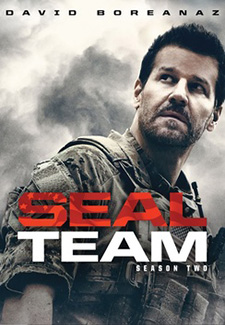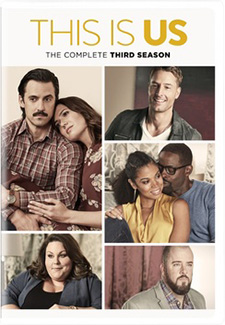 Aladdin (PG) Live Action/Adventure
The exciting tale of the charming street rat Aladdin, the courageous and self-determined Princess Jasmine and the Genie who may be the key to their future.
Armstrong (NR) Documentary
The definitive life story of astronaut Neil Armstrong: from his childhood in rural Ohio, through aerial combat in Korea, to his first steps on the Moon.
Bathroom Stalls & Parking Lots (NR) Studio Q/Drama
A Brazilian transplant and his friends take the streets of San Francisco to pursue an American fling.
Being Frank (R) Comedy – Anna Gunn, Jim Gaffigan
A normal father's family life is turned upside down when his son discovers his dad has another family.
Catching Faith 2: The Homecoming (NR) Family/Drama
The Taylor family struggles with drama and heartbreak as they face a football injury, an illness, and a career change, all while planning a wedding.
The Dead Don't Die (R) Comedy/Horror – Bill Murray, Adam Driver, Tom Waits
The peaceful town of Centerville finds itself battling a zombie horde as the dead start rising from their graves.
Distant Constellation (NR) Foreign/Drama (Turkey)
A Tarkovskian dream-like landscape, featuring the inhabitants of a Turkish retirement home where pranksters, artists, and old casanovas seduce us to confront the true nature of time.
Echo in the Canyon (NR) Documentary/Music
Celebrates the explosion of popular music that came out of L.A.s Laurel Canyon in the mid-60s as folk went electric and The Byrds, The Beach Boys, Buffalo Springfield, and The Mamas and the Papas gave birth to the California Sound.
Harvest Love (NR) Hallmark/Romance
A doctor from Seattle returns to her family farm to reconnect with her son and finds more than she can imagine.
Hellmington (NR) Horror
Samantha returns home to deal with the unexpected death of her father, and soon discovers his is one in a series of suspicious deaths over the last several years.
Hesburgh (NR) Documentary
Rev. Theodore Hesburgh, C.S.C, long-time president of the University of Notre Dame, finds himself in the eye of the storm as he works to advance the causes of peace and equal rights for all people.
Into the Ashes (NR) Action
With an honest job and a loving wife, Nick Brenner believed he had safely escaped his violent, criminal history, but his old crew hasn't forgotten about him or the money he stole.
John Wick 3 (NR) Action/Adventure – Keanu Reeves
Super assassin John Wick has a $14 million price tag on his head after killing a member of the High Table, the shadowy international assassins guild.
Mayday (R) Action/Thriller
But Soon after takeoff on an ordinary eight-hour flight from L.A. to London, the cabin lights flicker and go dark and one of the passengers disappears without a trace.
Nekrotronic (R) Comedy/Sci-Fi
A man who discovers that he is part of a secret sect of magical beings who hunt down and destroy demons in the internet.
The Third Wife (NR) Foreign/Drama (Vietnam)
In 19th century rural Vietnam, 14-year-old May is about to become the wife of a landowner, unaware that her hidden desires will take her by surprise.
Varsity Punks (NR) Comedy
When a star high school quarterback breaks his hand his only hope lies with his longtime rivals, the cross country team–a group of nerds and misfits with potential for glory.
Walking On Water (NR) Documentary
Ten years after the passing of his wife and creative partner, Jeanne-Claude, Christo sets out to realize The Floating Piers, a project they conceived together many years before.
If You Don't Know Me (NR) Documentary/Music
The untold and ultimately inspiring story of legendary singer, Teddy Pendergrass, the man poised to be the biggest R&B artist of all time until the tragic accident that changed his life forever.
New TV & Series Releases
The Alienist: Season 1
Barry: Season 2
Seal Team: Season 2
This Is Us: Season 3
New Kids & Family Releases
Adventures of Dally & Spanky
Curious George: Royal Monkey
Thomas & Friends: Big World! Big Adventures! The Movie!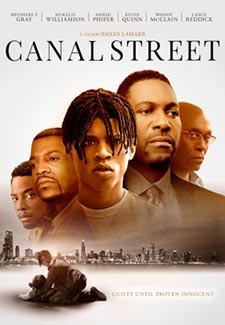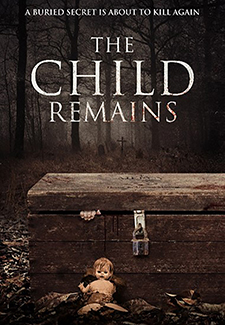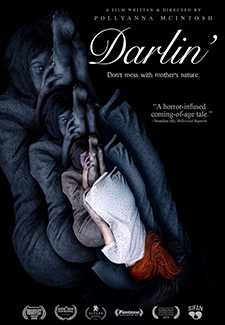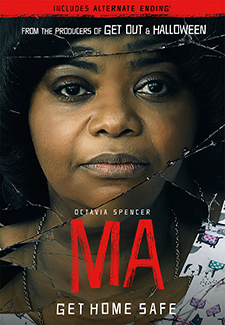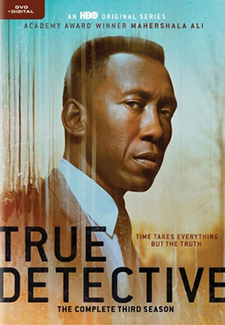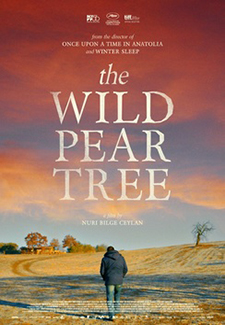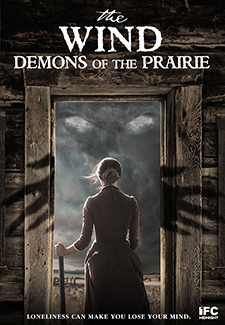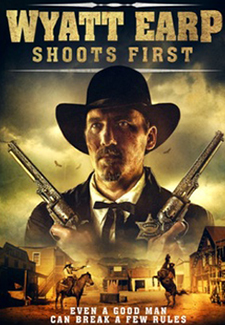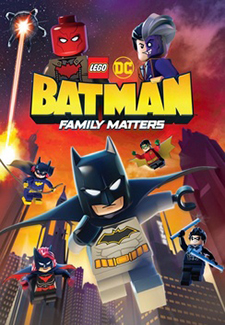 The Art of Falling In (NR) Hallmark/Romance
A mural artist meets an architectural engineer and are instantly drawn to each other despite some reservations.
Booksmart (NR) Comedy
Unfiltered comedy about high school best friends and the bonds we create that last a lifetime.
Canal Street (PG13) Drama/Suspense
After being arrested for the murder of a white classmate, a young black man's father fights in court for his son's vindication.
The Child Remains (NR) Horror
An expectant couple's intimate weekend turns to terror when they discover their secluded country inn is a haunted maternity home where unwanted infants and mothers were murdered.
Cold Blood (NR) Foreign/Action (France)
A hit-man who lives isolated in a cabin at the edge of a lake risks his life to save an injured woman who appears on his doorstep one day.
D-Day Normandy 1944 (NR) Documentary
Tom Brokaw narrates this documentary about the historic landing on June 6, 1944 that changed the world.
Darlin' (NR) Horror
Found at a Catholic hospital filthy and ferocious, feral teenager Darlin' is whisked off to a care home run by The Bishop and his obedient nuns where she is to be tamed into a "good girl".
The Good Mother (1988) (NR) Classic/Drama – Diane Keaton, Liam Neeson
A Boston woman's ex-husband sues for custody of their daughter after an incident over her live-in lover.
Heroes Never Die (NR) Action/War
In September of 2014, a small group of volunteer fighters stand up to Russian forces who attempt to take over the airport of the Ukrainian metropolis Donetsk.
Kathy Griffin: A Hell of a Story (NR) Documentary/Comedy
The film chronicles the unprecedented and historic story of an iconic American comedian overcoming a political and media takedown following the release of the controversial photo.
Ma (R) Horror – Octavia Spencer
A lonely woman befriends a group of teenagers to let them party at her house, but they soon learn there host has sinister intentions.
Mary Magdalene (R) Drama – Rooney Mara, Joaquin Phoenix
For the first time, the incredible story of Mary Magdalene is told through her own eyes.
Squadron 303: The Battle of Britain (NR) Foreign/Action/War (Poland)
The story of the highly regarded Polish fighter squadron, and their heroic defense of England during WW2 against Nazi attacks.
Under the Autumn Moon (NR) Hallmark/Romance
While visiting a dude ranch that is a potential acquisition for the outdoor adventure company she works for, an eager candidate for a big promotion discovers what matters most when she reignites her passion for the great outdoors.
When Calls the Heart: Disputing Hearts (NR) Hallmark/Romance
Jealousy breaks out in Hope Valley when Gowen strikes oil, which splits the town into the haves and have-nots.
The Wild Pear Tree (NR) Foreign/Drama (Turkey)
An unpublished writer returns to his hometown after graduating, where he seeks sponsors to publish his book while dealing with his father's deteriorating indulgence into gambling.
The Wind (R) Horror
A plains-woman faces the harshness and isolation of the untamed land in the Western frontier of the late 1800s.
Wyatt Earp Shoots (NR) Western
One of the best lawmen in the West and a first-rate gunfighter learns that sometimes rules have to be broken to survive.
New TV & Series Releases
True Detective: Season 3
What We Do In Shadows: Season 1
New Kids & Family Releases