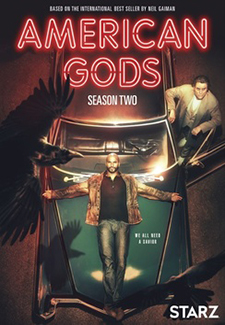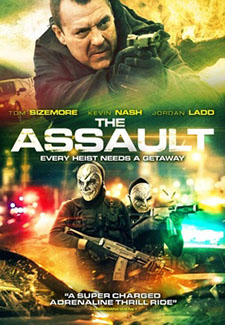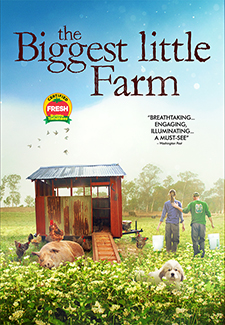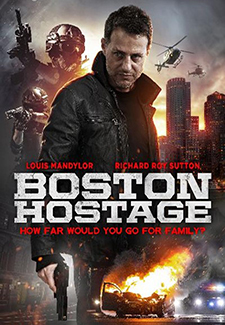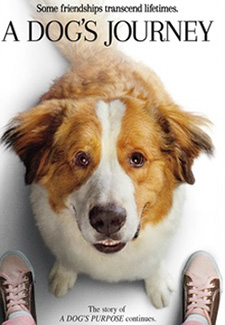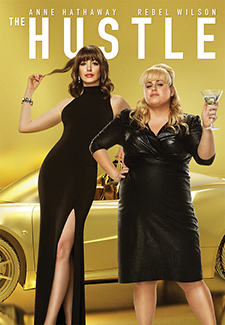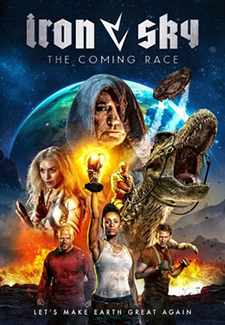 Aniara (R) Foreign/Sci-Fi (Sweden)
A spaceship carrying settlers to Mars is knocked off course, causing the consumption-obsessed passengers to consider their place in the universe.
Assault (R) Crime/Action – Tom Sizemore
An abused woman teams up with her exotic dancer best friend to steal her husband's riches in a series of brazen armed robberies.
Babylon (1980) (NR) Classic/Drama
Franco Rosso's incendiary Babylon follows a young reggae DJ in Thatcher-era Brixton as he pursues his musical ambitions, battling fiercely against the racism and xenophobia of employers, neighbors, police, and the National Front.
Be Natural: The Untold Story of Alice Guy-Blache (NR) Documentary
Profile of the first female filmmaker, Alice Guy-Blach, who completed her first film in 1896, enjoyed an illustrious 20-year career in France and in the United States, after which she was veritably erased from history.
Beatles: Made on Merseyside (NR) Documentary
Recounts how American rock 'n roll and rhythm and blues dragged post-war Liverpool into one of the most vibrant music cities ever with the Mersey Sound.
Biggest Little Farm (PG) Documentary
Documentarian John Chester and his wife Molly work to develop a sustainable farm on 200 acres outside of Los Angeles.
Boston Hostage (NR) Action/Thriller
A retired hostage negotiator, once the best on the Boston Police force, is the victim of a home invasion.
Brightburn (R) Horror
What if a child from another world crash-landed on Earth, but instead of becoming a hero to mankind, he proved to be something far more sinister?
The Brink (NR) Foreign/Action (China)
A reckless police inspector is on a mission to crack down on a gold smuggling scheme involving a crime boss hiding on a casino cruise ship on the high seas.
Camp Wedding (NR) Horror
Mia's wedding party is not too keen on transforming a dilapidated summer camp into the wedding venue of her dreams – when people begin disappearing in the night, that doesn't help either.
Dinosaurus! (1960) (NR) Classic/Adventure/Comedy
Cult fantasy-adventure in which an American engineer building a new harbor off the coast of a Caribbean island, sets off a blast on the ocean floor that uncovers the frozen bodies of a Brontosaurus, a Tyrannosaurus Rex and a Neanderthal Man.
A Dog's Journey (PG) Family/Drama
Sequel to the heartwarming global hit A Dogs Purpose, beloved dog Bailey finds his new destiny that will lead him to places he never imagined.
4D Man (1959) (NR) Classic/Sci-Fi
A scientist discovers a formula enabling him to pass through solid surfaces but he also rapidly ages which forces him to kill humans in order to reverse the aging process by absorbing his victims' energies.
I Am Patrick Swayze (NR) Documentary
Feature documentary film exploring one of the 1980's most recognizable leading man, who challenged Hollywood's very notions of masculinity and redefined what it meant to be the Sexiest Man Alive.
I Trapped the Devil (NR) Horror
After trapping what he believes to be the devil, a man caught in a spiral of paranoia, trauma and evil unravels when his estranged family shows up for Christmas.
The Hustle (PG13) Comedy
Anne Hathaway and Rebel Wilson star as female scam artists, one low rent and the other high class, who team up to take down the men who have wronged them.
Iron Sky: The Coming Race (NR) Sci-Fi/Fantasy
Less than 30 years after a nuclear war ravaged the Earth, what's left of humanity lives in a crumbling base on the Dark Side of the Moon.
Last Year at Marienbad (NR) Foreign/Drama (France)
In a strange and isolated chateau, a man becomes acquainted with a woman and insists that they have met before.
Life & Nothing More (NR) Drama
A single mother raises her two children in Florida, worried her 14-year-old son will wind up in prison like his father after he has a brush with the law.
The Marrying Man (1991) (PG) Classic/Comedy/Romance – Kim Bassinger, Alec Baldwin
A millionaire playboy goes into Las Vegas and comes out married to a woman he barely knows.
Peter Paul & Mary at Newport 1963-1965 (NR) Documentary/Music
Remarkable archival footage of Peter, Paul and Mary filmed at the iconic folk festival at Newport, RI, 1963 – 65, reveals the electrifying and optimistic spirit of an era, at the peak of America's Folk Revival.
Road Not Taken (NR) Comedy/Drama
A divorced ostrich farmer is thrown into babysitting duty of a young boy when he fails to repay a loan to a local real estate mob.
Socrates (NR) Foreign/Drama (Portugal)
After his mother's sudden death, Socrates, a 15-year-old living on the margins of São Paulo's coast, must survive on his own while coming to terms with his grief.
The Sun is Also a Star (NR) Romance/Drama
College-bound romantic Daniel and Jamaica-born pragmatist Natasha meet and fall for each other over one magical day amidst the fervor and flurry of New York City.
The Tomorrow Man (PG13) Drama – John Lithgow, Blythe Danner
A man who spends his life preparing for a disaster that may never come tries to find love with a woman who spends her time shopping for things she may never use.
Union (NR) Drama/War
A woman disguises herself as her dead brother, Henry, in order to survive in the Confederate ranks during the Civil War.
Wild Pear Tree (NR) Foreign/Drama (Turkey)
An aspiring writer, returns home after university hoping to scrape together enough money to publish his first novel.
New TV & Series Releases
American Gods: Season 2 (NR) – 8/20
Mother Father Son (NR) – 8/20
The Walking Dead: Season 9 (NR) – 8/20
New Kids & Family Releases
Lego DC: Batman Family – 8/20
Shimmer & Shine: Legend of the Dragon Treasure – 8/20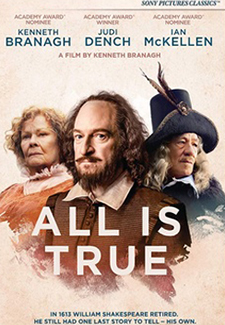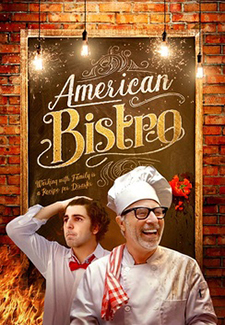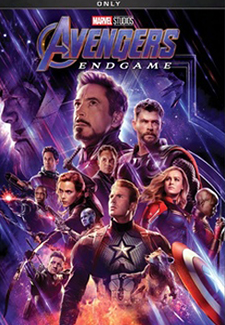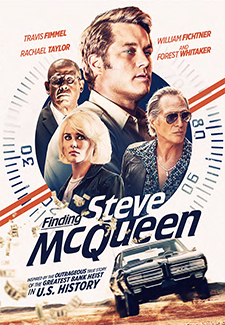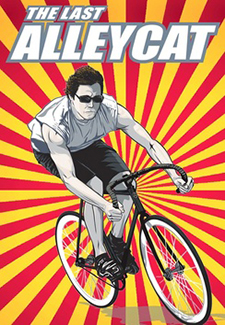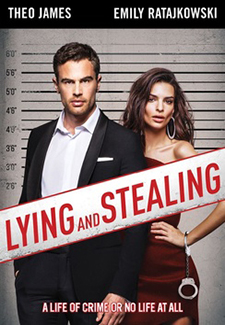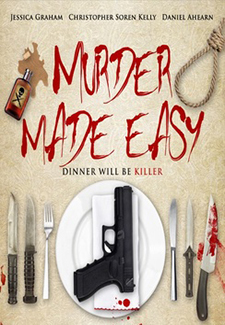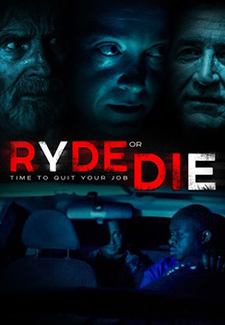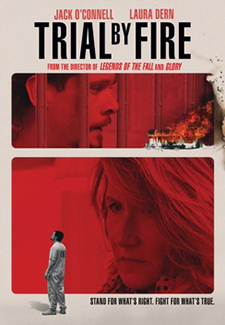 All is True (PG13) Drama/Comedy – Kenneth Branagh, Judi Dench
In 1613 Shakespeare faces disaster when his renowned Globe Theatre burns to the ground, and he returns to Stratford to face a troubled past and a neglected family.
Another Stakeout (1993) (PG13) Classic/Comedy/Crime – Richard Dreyfuss, Emilio Estevez
The hilarious hard-charging Seattle detectives from Stakeout (1987) are back, this time forced to go undercover with an inexperienced Assistant D.A. (Rosie O'Donnell).
American Bistro (NR) Comedy/Drama
A cuckolded accountant and his depressed nephew reconnect and save one another by opening a restaurant in Los Angeles.
Avengers: Endgame (PG13) Superheroes/Sci-Fi – Robert Downey Jr., Chris Evans, Bradley Cooper
After the devastating events of Infinity War, the Avengers assemble once more in order to reverse Thanos' actions and restore balance to the universe.
Beyond Tomorrow (1940) (NR) Classic/Drama
The ghosts of three tycoons killed in an airplane crash play Cupid for a couple on Christmas Eve, then guide them from the hereafter.
Blackmail (1929) (NR) Classic/Crime/Drama
From the Master of Suspense, Alfred Hitchcock's first full-length feature, a thriller about a woman fighting off a sleazy blackmailer.
Damned Summer (NR) Foreign/Drama (Portugal)
Drifting youth in Lisbon content themselves in idling afternoons, drugs, heartbreaks, and psychedelic moods immersed in music.
Enigmas of the Ancient World (NR) Documentary
Welcome to a world of mystery and legend, from the great civilizations of antiquity we will discover the amazing works of architecture and art, and a world of wonder that remains at times an enigma.
Finding Steve McQueen (R) Crime/Action
In 1972, a gang of thieves attempt to steal $30 million in illegal contributions and blackmail money from President Richard Nixon's secret fund.
Inland Sea (NR) Documentary
Film based on author and film scholar Donald Richie's 1971 poetic travelogue about his explorations of the islands of Japans Inland Sea.
Is That You? (NR) Foreign/Horror (UK/Cuba)
When her father goes missing, 13-year-old Lili uses a spiritual ritual to find him but she gets it wrong and her life turns into a nightmare.
The Last Alleycat (NR) Drama/Sports
A disillusioned fixed-gear cyclist competes in a grueling 80-mile race to renew his spirit.
Love Struck Cafe (NR) Hallmark/Romance
An aspiring architect faces multiple tasks developing her hometown lake into a commercialized entertainment center.
Lying & Stealing (NR) Crime/Drama
A gifted and discerning art thief is drawn to an aspiring actress whose mounting debt and past transgressions in Hollywood haunt her.
Murder Made Easy (NR) Horror
Best pals Joan and Michael invite their dearest friends over for a cordial dinner where dark secrets are revealed and murder is definitely on the menu.
Notes on an Appearance (NR) Drama
A young man disappears amid talk of violence and demagoguery, leaving behind an obscure cache of letters, postcards, and notebooks.
The Other Side of Everything (NR) Documentary
For Serbian filmmaker Mila Turajlic, a locked door in her mother's apartment in Belgrade provides the gateway to both her remarkable family history and her country's tumultuous political inheritance.
Port of Shadows (1938) (NR) Classic/Drama
Port of Shadows (Le Quai Des Brumes) is director Marcel Carns (Children of Paradise) controversial adaptation of the Pierre Mac Orlan novel of the same name.
Professor & the Madman (NR) Drama – Mel Gibson, Sean Penn
As Professor James Murray begins compiling words for the first edition of the Oxford English Dictionary, he receives over 10,000 entries from a patient at a lunatic asylum.
Rafiki (NR) Foreign/Studio Q (Nairobi)
Tender love story between two young Nairobi women in a country that still criminalizes homosexuality.
Razzia Sur La Chn (1955) (NR) Classic/Foreign/Crime/Drama
After a spell in the U.S.A., master criminal Henri Ferr dit Le Nantais returns to Paris and is recruited to oversee and improve the efficiency of their distribution.
Route 66: Kitsch and Mystical (NR) Documentary
The United States is home to a highway that has captured imaginations for nearly a century, a mythical route part of American folklore, even of the great American dream: Route 66!
Ryde or Die (NR) Suspense/Thriller
An Uber driver experiences a night of terror after picking up a sadistic killer who forces him to participate in a series of violent and twisted road games.
Searching for Ingmar Bergman (NR) Documentary
Internationally renowned director Margarethe von Trotta takes a closer look at Bergman's life and work and explores his film legacy with Bergman's closest collaborators.
Shadow (NR) Foreign/Action (China)
In Pei, a kingdom ruled by a young and unpredictable king, the military commander faces peril both inside and outside the palace walls.
Showdown/My Samurai (NR) Classic/Martial Arts
Two 1990s martial arts classics, 1993's Showdown and 1994's My Samurai.
Stained (NR) Suspense/Mystery
A disillusioned suburban California couple decides to plan their own dark version of the American Dream.
Touchez Pas Au Grisbi (1954) (NR) Classic/Foreign/Suspense (France)
An aging, world-weary gangster is double-crossed and forced out of retirement when his best friend is kidnapped and their stash of eight stolen gold bars demanded as ransom.
Trial By Fire (R) Drama – Jack O'Connell, Laura Dern
True-life Texas story of the unlikely bond between an imprisoned death row inmate a mother of two from Houston.
Unplanned (NR) Drama
Abby Johnson, one of the youngest Planned Parenthood clinic directors in the nation, witnesses something that makes her rethink her position about women's reproductive choices.
Vault (R) Crime/Drama
In 1975, a group of small time criminals attempt to pull off the biggest heist in American history; stealing over $30 million from the Mafia.
When Calls the Heart: Heart of a Mountie (NR) Hallmark/Romance
A new Mountie arrives earlier than expected, Bill and Nathan jump right to work when Lee's payroll is stolen and Carson and Faith try to keep their romance a secret.
New TV & Series Releases
Anastasia: The Mystery of Anna (Miniseries) (NR) – 8/13
The Blacklist: Season 6 (NR) – 8/13
Homeland: Season 7 (NR) – 8/13
Law of Perdition (NR) – 8/13
Mr. Mercedes: Season 2 (NR) – 8/13
New Amsterdam: Season 1 (NR) – 8/13
Spanish Princess: Season 1 (NR) – 8/13
New Kids & Family Releases
T.O.T.S.: Bringing this Baby Home – 8/13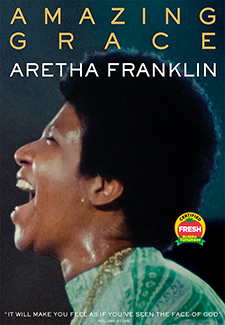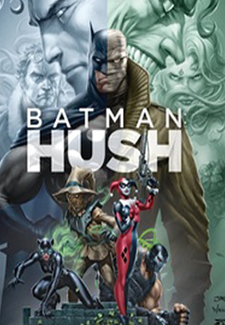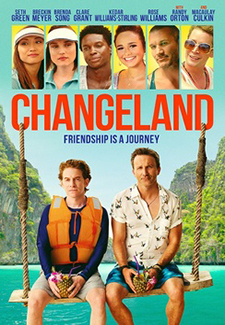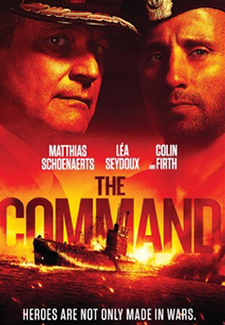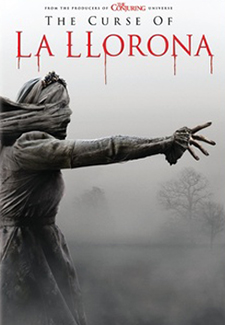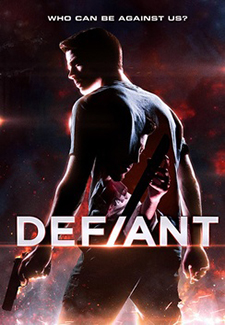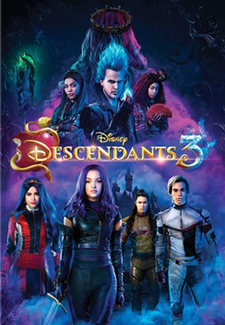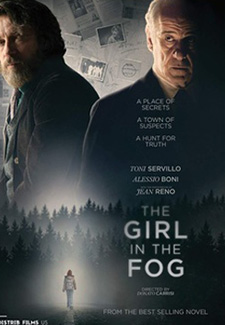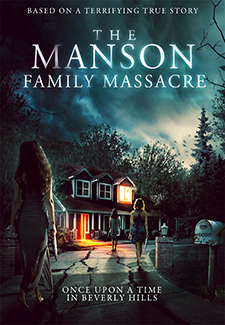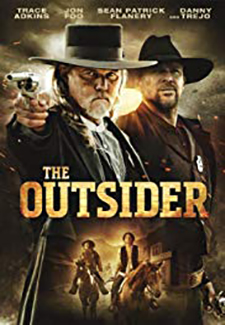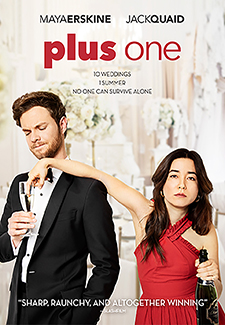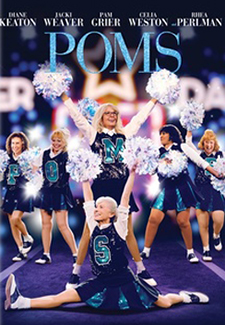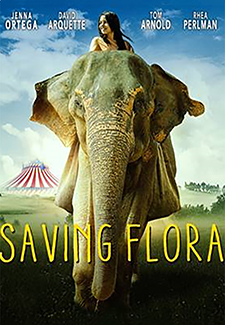 Amazing Grace: Aretha Franklin (G) Documentary
A documentary presenting Aretha Franklin with the choir at the New Bethel Baptist Church in Watts, Los Angeles, in January 1972.
Attrition (R) Action – Steven Seagal
When a Thai girl with mythical powers goes missing, Axe and his old team unite in attempts to bring her back.
Batman: Hush (PG13) Superheroes
When threads from Batman's past begin to unravel, the race is on for him to crack Hush's deadly game.
Before Stonewall (NR) Studio Q/Documentary
The archival survey shows homosexual evolution from the 1920s to the 1969 riots at a Greenwich Village gay bar.
Curse of La Llorona (R) Horror
A horrifying apparition, caught between Heaven and Hell, trapped in a terrible fate sealed by her own hand. The mere mention of her name has struck terror around the world for generations.
Belong To Us (PG13) Family
An injured dog, Duke, escapes an underground dog-fighting ring and is taken in by Paige and her family, who conspires to keep him safe from his sadistic owner.
Changeland (NR) Comedy/Drama
Brandon takes his best friend on a life-changing trip to Thailand, which was intended as a surprise trip for his wife before he learned she was cheating on him.
Charlie Says (R) Drama – Hannah Murray, Suki Waterhouse
The tragic tale of an all-American girl who was transformed into a cold-blooded killer in the summer of 1969.
Command (PG13) Action/War – Colin Firth
The unforgettable true story of the K-1412 KURSK, a Russian flagship nuclear-powered submarine that sank to the bottom of the Barents Sea in August 2000.
D-Railed (NR) Disaster/Suspense
Passengers on a train that crashes into a river must decide whether to risk waiting for help in the wreckage or take their chances in the murky depths below.
Deep Murder (PG13) Comedy
Set in an alternate reality in which everyone is a cliché from a tacky soft-core porn film, except they are up against a mysterious killer offing them one by one.
Defiant (NR) Action/Drama
When framed for the murder of the New World's Sovereign Leader, a young soldier must decide whether his allegiances have become aligned with the "Defiant."
Devil's Playground (NR) Drama
Drama ensures as students and faculty handle lust at a Roman Catholic boys school in Australia.
Doe (NR) Action/Drama
John Hutton mysteriously awakens with no recollection of his past, yet with the strange ability to speak dozens of languages fluently.
Donnybrook (R) Action
Three desperate souls must fight their way out of a dead-end world in this bracing, gut-punching glimpse into America's dark underbelly.
Girl in the Fog (NR) Foreign/Drama (Italy)
Based on the internationally acclaimed novel of the same name, a young 16-year-old girl from a small mountain village in the Italian Alps suddenly goes missing.
Girls of the Sun (NR) Foreign/Drama (France)
A Kurdish female battalion prepares to take back their town from extremists.
The Gun in Betty Lou's Handbag (1992) (PG13) Classic/Crime/Comedy – Cathy Moriarty, Julianne Moore, Alfre Woodard
A Southern librarian puts excitement in her life with a found murder weapon and a false confession.
Halston (NR) Documentary
Profile of Americas first superstar designer, Halston, who rose to international fame in the 1970s, creating an empire and personifying the dramatic social and sexual revolution of the last century.
Love at Sea (NR) Hallmark/Romance – Alexa Penavega, Carlos Penavega
Alexa stars as an event planner organizing a culinary cruise and has everything set to the last detail until she learns she'll be dealing with the rookie cruise director.
The Manson Family Massacre (NR) Drama
This unique take on the infamous Manson murders follows two generations of chilling real life events which occur at 10050 Cielo Drive, one of America's most notorious addresses.
One Remains (NR) Horror
A group of young filmmakers travels to a remote cabin to interview the only eyewitness of a brutal cold case crime.
Outsider (NR) Western – John Foo, Trace Adkins
In search of a better life, a railroad worker finds himself on the wrong side of a group of corrupt lawmen.
Pentagram (NR) Horror
On the run from a string of petty robberies en route from NY to LA, a group of teenagers must survive the night when they find themselves trapped within a pentagram.
Plus One (NR) Comedy – Maya Erskine, Jack Quaid
In order to survive a summer of wedding fever, longtime single friends, Ben and Alice, agree to be each other's plus one at every wedding they've been invited to.
Poms (PG13) Comedy – Diane Keaton
A woman moves into a retirement community and starts a cheerleading squad with her fellow residents, which include Pam Grier and Jacki Weaver.
Project Ithaca (NR) Sci-Fi
A malevolent alien species has been abducting humans for decades, possibly centuries. Their endgame: to open a wormhole and conquer our world.
Reflecting Skin (1990) (R) Classic/Drama/Horror
In the 1950's, a young boy living with his troublesome family in rural USA fantasizes that a neighboring widow is actually a vampire, responsible for a number of disappearances in the area.
Rivers of Life (PBS) (NR) Documentary
Landmark three-part series reveals the extraordinary animals, epic landscapes, and remarkable people who live alongside three iconic rivers: the Nile, the Mississippi, and the Amazon.
Runaway Romance (NR) Drama/Comedy
A reality TV star leaves Hollywood and finds herself in Amish country where she must decide between staying in her newfound reality or returning to her old one.
Saving Flora (NR) Family/Adventure
An aging circus elephant is secretly rescued from being euthanized by the circus owner's 14-year old daughter.
The Souvenir (NR) Drama/Romance
A shy but ambitious film student begins to find her voice as an artist while navigating a turbulent courtship with a charismatic but untrustworthy man.
Tiger Milk (NR) Foreign/Drama (Germany)
Summer has begun in Berlin and two 14-year-old best friends come of age while the threat of deportation back to Iraq haunts one of them.
Tolkien (NR) Drama
The formative years of orphaned author J.R.R. Tolkien are explored as he finds friendship, love and artistic inspiration among a group of fellow outcasts at school.
A Very Country Wedding (NR) Hallmark/Romance
When a country star's wedding is put on hold, questions arise about his relationship status.
Welcome to Acapulco (NR) Action/Drama – William Baldwin, Michael Madsen
Matt has to become a real-life version of the video-game characters he designs to evade an awkward situation he's put himself in after a wild night.
New TV & Series Releases
Jamestown: Season 3 (PBS) (NR) – 8/6
Jesus: His Life (History) (NR) – 8/6
Outpost: Season 1 (NR) – 8/6
New Kids & Family Releases
Descendants 3 – 8/6
Penguin Highway – 8/6
Pokemon: Detective Pikachu – 8/6
Sesame Street: Dance Party – 8/6