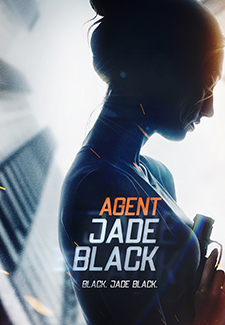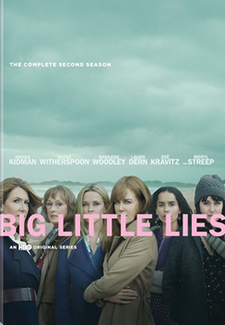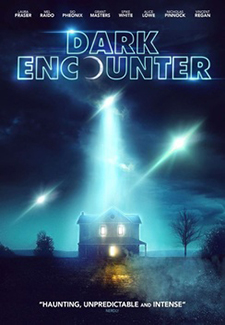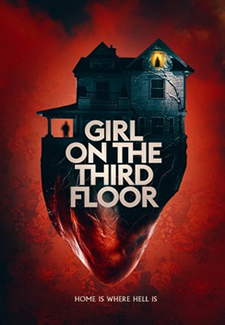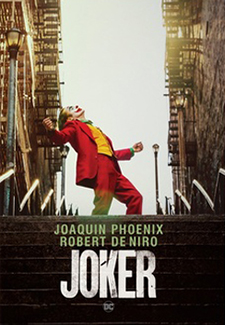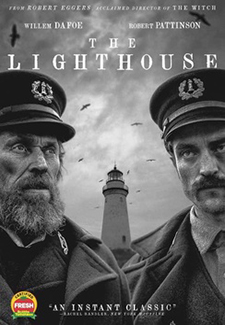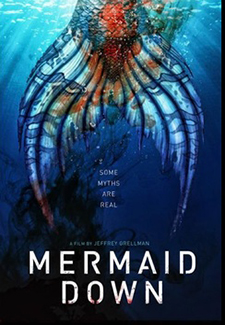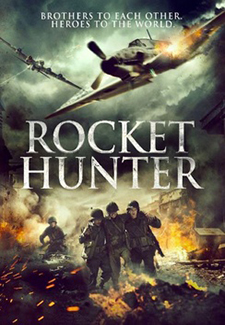 Agent Jade Black
(NR) Action
A skilled young female agent is tasked with capturing a rogue former agent before she can unleash a biological weapon.
Bulletproof 2
(NR) Action – Faison Love, Krik Fox
Agent Jack Carter is assigned to take down a powerful South African crime family.
Chained for Life
(NR) Comedy/Drama
A beautiful actress struggles to connect with her disfigured co-star on the set of a European auteur's English-language debut.
Crown Vic
(R) Action – Thomas Jane, Luke Kleintank
Follows one memorable night in the life of LAPD officer Ray Mandel while hunting two cop killers on the loose.
Dark Encounter
(NR) Sci-Fi
A year after the mysterious disappearance of an 8-year-old girl, her family is exposed to a strange, inexplicable phenomenon that rattles them to the core.
Dark Light
(NR) Horror
A woman returns to her family home and discovers it to be inhabited by monsters.
The Girl on the Third Floor
(NR) Horror
Don Koch tries to renovate a rundown mansion with a sordid history for his growing family, only to learn that the house has other plans.
The Hellbenders (1967)
(NR) Classic/Western – Joseph Cotton
An ex-Confederate officer and his sons cross the desert with a coffin full of stolen Union cash.
Hidden Moon (Luna Escondida)
(NR) Comedy/Romance – Wes Bentley
A wealthy man's funeral is disrupted by a mysterious woman from Latin America, which prompts his son to discover who she is.
House by the River (1950)
(NR) Classic-Suspense – Jane Wyatt, Louis Hayward
A man kills his maid and dumps her in the river with his brother. Directed by Fritz Lang.
The Huntress: Rune of the Dead
(NR) Fantasy/Action
In 811 AD, a young Viking woman who lives deep in the woods finds an injured man and brings him home, unaware he was sent to protect her family from an approaching evil.
I Am Not Lorena
(NR) Foreign/Drama (Chile)
A woman becomes obsessed with finding a woman named Lorena after her cell phone rings incessantly with voices on the other line asking for her by name.
Joker
(R) Crime/Drama – Joaquin Phoenix, Robert De Niro
In Gotham City, a mentally troubled comedian is disregarded and mistreated by society, sending him on a downward spiral of revolution and bloody crime, bringing him face-to-face with his alter-ego: the Joker.
Kill Them All and Come Back Alone (1968)
(NR) Classic/Western – Chuck Connors
In 1864, mercenary Clyde MacKay leads a squad of hard-case cutthroats on a mission for the Confederate high command: infiltrate an enemy fortress and steal a million dollars in gold from the Union Army.
Kingdom of Swords
(NR) Action/Fantasy
After Prince Roman the Great is killed in an ambush, a group called The Boyars take over his land. Years later, the Prince's sons step forward to reclaim their father's legacy, at any cost. (Ukrainian dubbed in English)
The Lighthouse
(R) Drama/Suspense – Willem DaFoe, Robert Pattinson
Two lighthouse keepers try to maintain their sanity while living on a remote and mysterious New England island in the 1890s.
Limerence
(NR) Comedy/Romance
A free-spirited, aspiring painter moves to Venice, California where she falls for a charismatic gallery director and learns that while commitment is a choice, love is not.
Love, Alaska
(NR) Harlequin/Romance
It may not be the happiest of circumstances but two childhood friends, Maggie and Finn, have come home and are reunited in Love, Alaska.
Love and Sunshine
(NR) Hallmark/Romance
Ally Craig has been fostering retired military dog, Sunshine, as she recovers from a broken engagement. But sparks fly again when Sunshine's military partner, Jake Terry, returns to claim the dog.
Mermaid Down
(NR) Horror
A mermaid is ripped from the Pacific and subjected to cruel treatment by the men who encounter her. Her tail is removed and she locked in a mental home where no one will believe her story.
A Million Little Pieces
(R) Drama
An alcoholic and a drug addict, 23 year-old James has two options: treatment or death. After waking up on a plane with a smashed up face and no memory of the past few weeks, he heads to rehab where he discovers much more than detox and therapy.
Mine 9
(NR) Drama
Two miles into the earth, nine Appalachian miners struggle to survive after a methane explosion leaves them with one hour of oxygen.
The Nightshifter
(NR) Foreign/Horror (Brazil)
Stenio works the graveyard shift in the morgue of a vast, violent city. He toils all night, but he's never alone, for Stenio can talk to the dead. And they talk back.
Paradise Hills
(NR) Fantasy/Sci-Fi
Uma wakes up in an apparently idyllic school for young ladies called Paradise, meant to reform her and her new friends. But there's a darker secret behind its walls
Rocket Hunter
(NR) War/Action
In one of the most dangerous missions of the war, an American B-17 pilot volunteers to fly a surrendered Messerschmidt 109 on a daring flight through the heart of Germany to try to prevent the people of London from being terrorized by the V-2 rockets.
The Shed
(NR) Horror
Stan lives with his abusive grandfather and tries to protect his best friend from high school bullies. When he discovers a murderous creature has taken refuge inside his tool shed, he tries to battle the demon alone until his bullied friend discovers the creature and has a far more sinister plan.
The Specialists (1969)
(NR) Classic/Western
A chain mail-clad gunfighter contends with a pacifist sheriff, a seductive banker, a one-armed Mexican bandit, corrupt businessmen and hippies while trying to learn the secret of the money allegedly stolen by his lynched brother.
Stand Alone (1985)
(R) Classic/Drama – Charles Durning, Pam Grier
A World War II hero sends his family away so he can hunt killer drug dealers, even if it's alone.
Trespassers
(NR) Horror
Two dysfunctional couples rent a modern luxury desert home for the weekend hoping to sort out their messed-up lives, but things soon take a murderous turn.
New TV & Series Releases
Big Little Lies: Season 2
Blake Mysteries: Ghost Stories (BBC)
The Cry: Series 1
Vera: Set 9 (BBC)
New Kids Releases
Gigantosaurus: The Biggest, Fiercest Dinosaur of All!