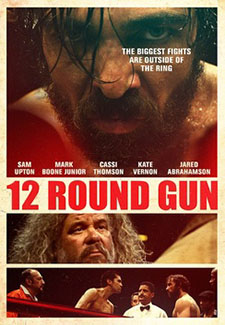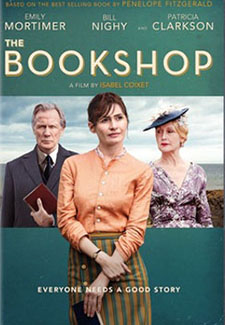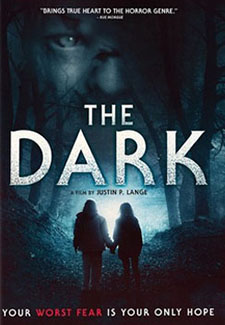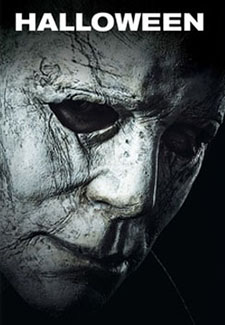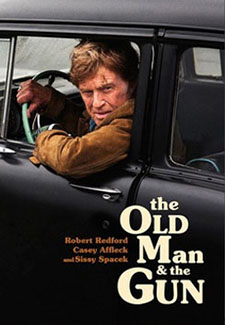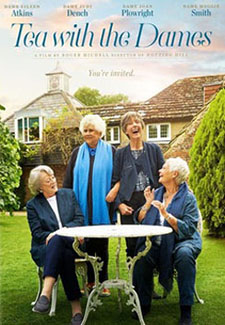 After Darkness (R) Sci-Fi/Family – Natalie Dyer, Kira Sedgwick, Tim Daly
As the sun burns out, an American family gathers at the end of the world, their hopes for rescue disappearing as they confront longstanding divides.
Beyond White Space (NR) Sci-Fi/Thriller
In 2150 A.D. a deep space fishing vessel out on its last catch for the season encounters a rare and dangerous creature.
Birthday Wish (NR) Hallmark/Romance – Jessy Schram, Luke MacFarlane
A woman expecting to get engaged on her all-important 30th birthday gets a different surprise after she makes her birthday wish: a glimpse into her future.
The Bookshop (PG) Drama – Emily Mortimer, Bill Nighy, Patricia Clarkson
England 1959. In a small East Anglian town, Florence Green decides, despite polite but ruthless local opposition, to open a bookshop.
The Dark (NR) Horror
A man with a dark past encounters the spirit of a girl who was murdered in Devil's Den, a mysterious tract of woods on the outskirts of a small town.
Diplomat (NR) Documentary
Story of the life and legacy of Ambassador Richard Holbrooke, whose singular career spans fifty years of American foreign policy – from Vietnam to Afghanistan
Goosebumps 2 (NR) Family/Adventure
Two young friends find a magic book that brings a ventriloquist's dummy to life.
Halloween 2018 (R) Horror – Jamie Lee Curtis
Laurie Strode comes to her final confrontation with Michael Myers, the masked figure who has haunted her since Halloween night four decades ago.
Impossible Light (NR) Documentary
Follows artist Leo Villareal and his team as they set out to install 25,000 LED lights on the side of San Francisco's Bay Bridge for an abstract fine art installation.
The Insufferable Groo (NR) Documentary – Jack Black, Stephen Groo
Prolific and eccentric filmmaker Stephen Groo tries to recruit Jack Black to be in his latest film about a human who falls in love with an elf.
Jack the Ripper (1959) (NR) Classic/Thriller – Lee Patterson, Betty McDowall
An American detective helps a Scotland Yard inspector hunt a surgical killer in Victorian London.
Jonathan (NR) Sci-Fi/Drama – Ansel Elgort, Suki Waterhouse
Two brothers live separate lives inside the same body, then become emotionally involved with the same woman.
The Last Suit (El Último Traje) (NR) Foreign/Drama (Argentina)
An 88-year-old Jewish tailor runs away from Buenos Aires to Poland, where he attempts to find a friend who saved him from certain death at the end of World War II.
Madeline's Madeline (NR) Drama
A theatre director's latest project takes on a life of its own when her young star takes her performance too seriously.
The Old Man and the Gun (PG13) Drama – Robert Redford, Casey Affleck
Based on the true story of Forrest Tucker, from his escape from San Quentin at age 70 to a string of heists that confounded authorities and enchanted the public.
The Snarling (NR) Horror
A sleepy English village is invaded by the crew of a new zombie horror film, but the horror turns real when something starts tearing villagers, cast, and crew to shreds.
Tea with the Dames (NR) Documentary
Longtime friends and stage/screen legends Maggie Smith, Judi Dench, Eileen Atkins, and Joan Plowright gather for a weekend together in the country to catch up and reminisce.
12 Round Gun (NR) Action/Sports
A washed up, alcoholic ex-prizefighter makes a comeback to boxing after his top heavyweight contender son is wrongfully blinded in the ring.
West of Redemption (NR) Drama/Mystery – Billy Zane
A married couple living in a remote farmhouse are interrupted by a stranger, who is taken prisoner by the husband and interrogated for unknown reasons.
New Kids & Family Releases
Lego Jurassic World: Secret Exhibit
Paw Patrol: Pup Save Puplantis