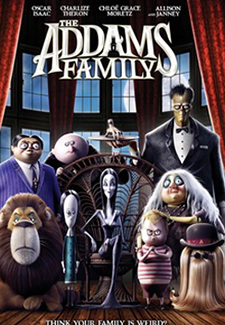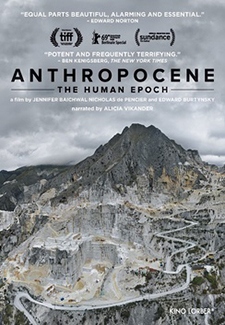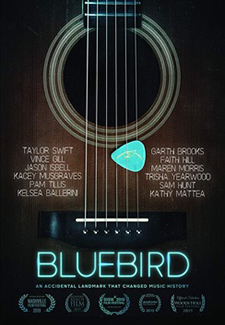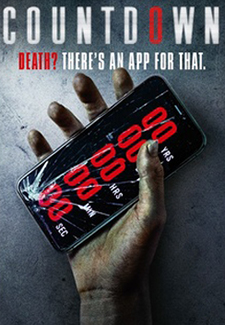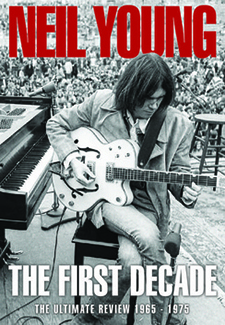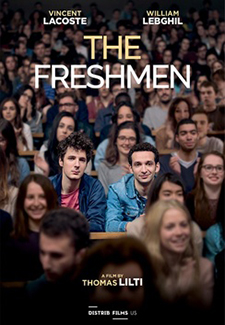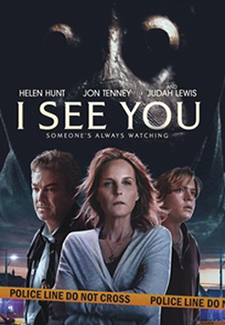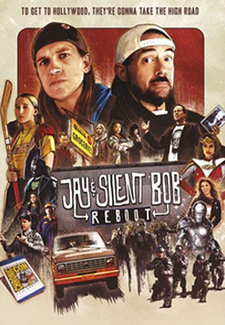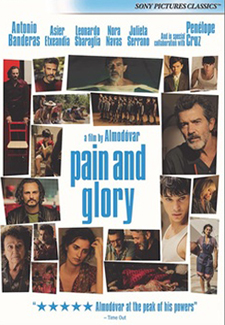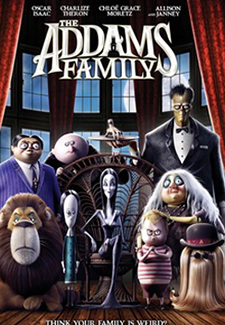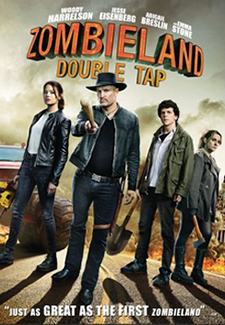 The Addams Family
(PG) Animated/Adventure
The first family of Halloween, the Addams Family, is back on the big screen in the first animated comedy about the kookiest family on the block.
Age Out
(NR) Drama/Suspense
Fresh out of foster care at age 18, a young drifter turns to petty crime to survive, and discovers an impossible love in an unlikely friend.
Anthropocene: The Human Epoch
(NR) Documentary
Years-in-the-making film posits that the Holocene Epoch gave way to the Anthropocene Epoch in the mid-twentieth century as a result of profound and lasting human changes to the Earth.
Black & Blue
(R) Action
Fast-paced action thriller about a rookie cop (Naomie Harris) who inadvertently captures the murder of a young drug dealer on her body cam.
Bluebird
(NR) Documentary/Music
Discover the origins of megastars like Garth Brooks and Taylor Swift while following emerging singer-songwriters as they chase their dreams inside The Bluebird Cafe, Nashville's accidental landmark that has altered the course of music history.
Countdown
(PG13) Horror
When a young nurse downloads an app that claims to predict exactly when a person is going to die, it tells her she only has three days to live.
The Courier
(R) Action/Suspense – Olga Kurylenko, Gary Oldman, Dermott Mulroney
A courier in London discovers that one of the packages she's transporting is a bomb.
The First Decade: Neil Young
(NR) Documentary/Music
Music documentary film investigates and reviews the early part of Neil Young's career including his founding of Buffalo Springfield and the start of his hugely successful solo career.
The Freshmen
(NR) Comedy
Two new medical students quickly realize that medical school won't be a walk in the park.
The Habit of Beauty
(NR) Drama
Elena and Ernesto, a successful professional couple living in London, are bitterly torn apart by the death of their only beloved child.
I See You
(NR) Suspense/Drama/Crime – Helen Hunt, John Tenney
Strange occurrences plague a small town detective and his family as he investigates the disappearance of a young boy.
In Search of the Last Action Heroes
(NR) Documentary
This comprehensive retrospective details the action genre over the past 50 years from the early westerns to the contemporary movies of today.
Interwoven
(NR) Drama
By weaving together thirteen heartbreaking, captivating stories, this film addresses those who struggle with love, loss, addiction, homelessness, and suicide.
Jay & Silent Bob Reboot
(R) Comedy
When Jay and Silent Bob discover that Hollywood is rebooting an old movie based on them, the clueless duo embark on another cross-country mission to stop it all over again!
Knight of Shadows: Between Yin and Yang
(NR) Foreign/Action (China) – Jackie Chan
A legendary demon hunter tracks down beasts that enter the human dimension, assisted by a lawman protege and a motley group of friendly monsters.
Mrs. Lowry and Son
(NR) Drama – Vanessa Redgrave, Timothy Spall
A portrait of the artist L.S. Lowry and the relationship with his mother, who tries to dissuade him from pursuing his passion.
Museo
(NR) Foreign/Crime Drama – Gael Garcia Bernal
Two stunted vet school students attempt to execute the most infamous cultural artifacts heist in all of Mexican history.
Nation's Fire
(NR) Action
The former leader of a female motorcycle club loses her son in a school shooting caused by a known gangster, and enlists the help of her old gang to seek retaliation.
Pain and Glory
(R) Drama – Penelope Cruz
From auteur Pedro Almodóvar, a film director reflects on the choices he's made in life as past and present come crashing down around him.
Silver Lode (1954)
(NR) Classic/Western – John Payne, Lisbeth Scott
Dan Ballard is arrested by for murder and theft but he denies the charges and searches for the real culprit even as the townsfolk start abandoning him.
Sprinter
(NR) Sports/Drama
A boy separated from his mother who has moved to the U.S. for a better life, is set to be Jamaica's next track-and-field sensation.
The Watchman's Canoe
(NR) Drama/Romance
In 1969, a young girl of Indigenous descent struggles to fit in with her peers on the reservation, and embarks on a spiritual journey to discover her destiny.
Zombieland: Double Tap
(R) Action/Horror – Woody Harrelson, Jesse Eisenberg, Abigail Breslin, Emma Stone
Columbus, Tallahassee, Wichita, and Little Rock move to the American heartland as they face off against evolved zombies, fellow survivors, and the growing pains of the snarky makeshift family.