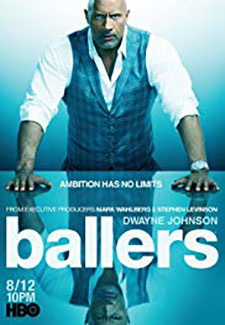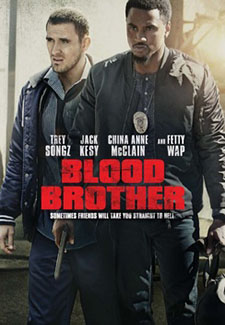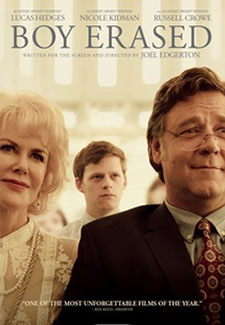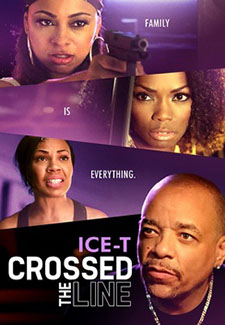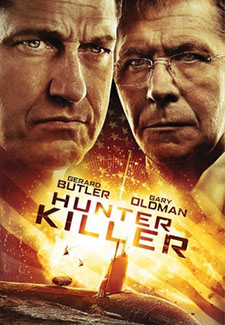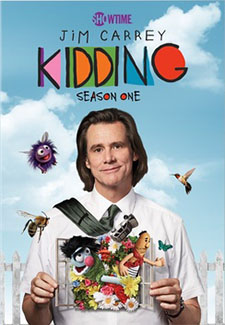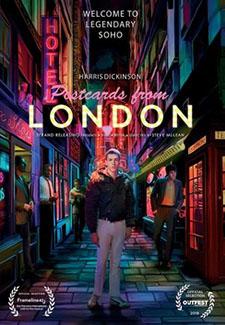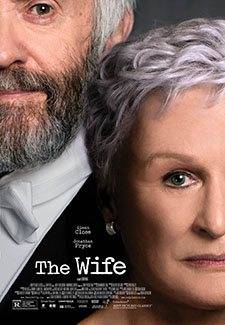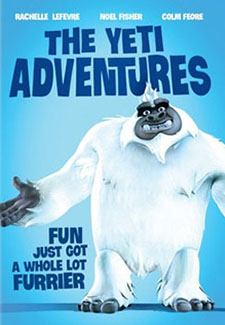 Blood Brother (R) Action/Crime
When an ex-con takes revenge against childhood friends for a crime he was blamed for, one of the friends, now a cop, risks his life to stop him.
Boy Erased (R) Studio Q/Drama – Lucas Hedges, Nicole Kidman, Russell
The son of a Baptist preacher is forced to participate in a church-supported gay conversion program after being forcibly outed to his parents.
Citizen Clark… A Life of Principle (NR) Documentary
A documentary on the life and career of former U.S. Attorney General and human rights activist Ramsey Clark.
Crossed the Line (NR) Action/Crime – Ice-T, Caryn Ward
A young woman refuses to bow down to the local criminal kingpin who wants to take control of her late mother's flower shop to run drugs.
Hunter Killer (R) Action/Suspense – Gerard Butler, Gary Oldman
Deep under the Arctic Ocean, a submarine captain is on the hunt for a U.S. sub in distress when he discovers a secret Russian coup is in the offing.
Indivisible (PG13) Family/Drama
The extraordinary true story of Army Chaplain Darren Turner and his wife Heather, who must fight to save their marriage after war etches battle scars on their hearts.
Postcards from London (NR) Studio Q/Drama
A beautiful Essex boy searching for fame, fortune and cultural stimulation finds himself in Soho, where he meets a gang of unusual high-class male escorts.
Reign of the Supermen (PG13) Superheroes
After the death of Superman, several new people present themselves as possible successors.
Slice (NR) Horror/Comedy
When a slew of pizza delivery boys are slain on the job in a spooky small town, two daring survivors set out to catch the culprits behind the cryptic crime spree.
Suspiria (R) Horror/Fantasy – Dakota Johnson, Tilda Swinton
A darkness swirls at the center of a world-renowned dance company, one that will engulf the artistic director, an ambitious young dancer, and a grieving psychotherapist.
Sweet Nothing in My Ear (NR) Hallmark/Drama
Family drama about a deaf and hearing couple who struggle to decide whether or not to give their deaf son a cochlear implant.
They Met in Argentina (1941) (NR) Classic/Musical – Buddy Ebsen, Maureen O'Hara
An Argentine heiress flirts with a Texas oilman's agent sent to buy her father's racehorse.
Valley of Light (NR) Hallmark/Drama
A World War II veteran returns home at the end of the war to find his parents have died, his younger brother is in prison and the family farm has been sold.
The Wife (PG13) Drama – Glenn Close, Jonathan Pryce
A wife questions her life choices as she travels to Stockholm with her husband, where he is slated to receive the Nobel Prize for Literature.
Willow (1988) (PG) Classic/Family/Adventure – Val Kilmer
Ron Howard's fantasy about A warrior and a little person save a baby princess from a queen's sorcery in a mythic land.
Woman Wanted (1935) (NR) Classic/Drama – Joel McCrea, Maureen O'Sullivan
A lawyer takes in a stranger, then learns she is an escaped convict wanted for murder.
The Yeti Adventures (NR) Animated/Family
A novice detective and an ambitious research assistant set off on a wild adventure, determined to prove the existence of the Abominable Snowman.
You For Me (1952) (NR) Classic/Comedy/Romance – Peter Lawford, Jane Greer, Gig Young
A doctor urges an outspoken nurse to charm a playboy patient who supports the hospital.
New TV & Series Releases
Ballers: Season 4
Jamestown: Seasons 1 & 2 (PBS)
Kidding: Season 1