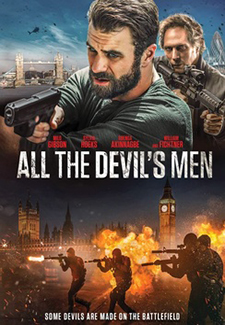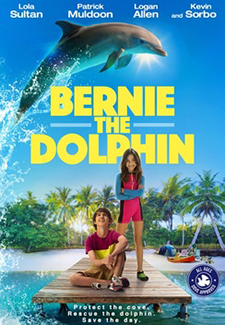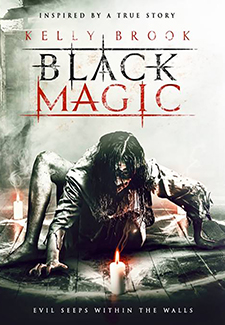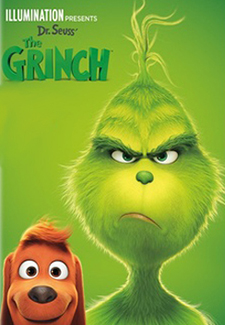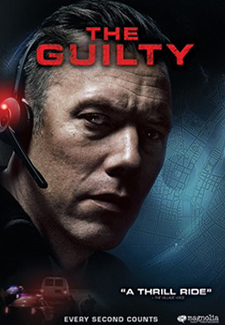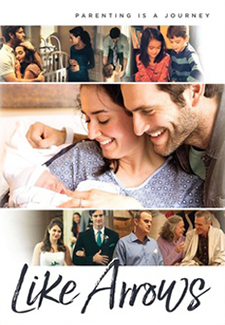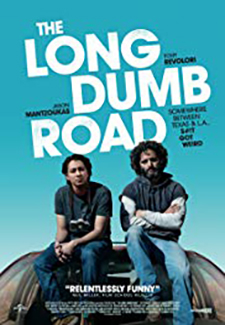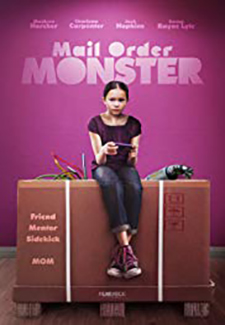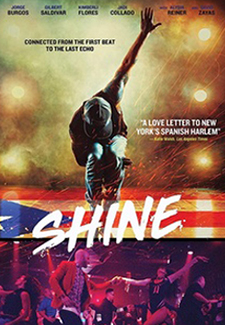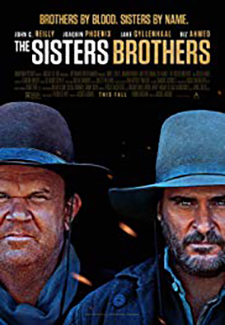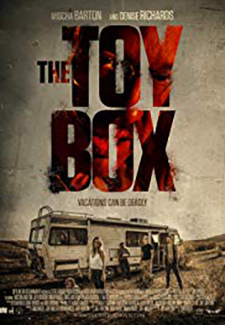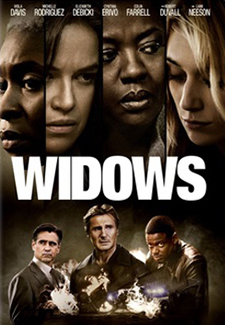 After Auschwitz (NR) Documentary
Post-Holocaust doc follows six women, who all moved to Los Angeles, married, raised children and became Americans but they never truly found a place to call home.
All The Devil's Men (R) Action
A battle-scarred mercenary in the War on Terror is forced to go on an overseas mission to find a disavowed CIA operative.
Bernie the Dolphin (NR) Family/Comedy
A brother and sister befriend a badly sunburned dolphin separated from his family and uncover a secret plan that could destroy the beach and their new friend's home.
Black '47 (R) Action/Drama – James Frecheville, Hugo Weaving
Set in Ireland during the Great Famine, the drama follows an Irish Ranger who has been fighting for the British Army abroad, as he abandons his post to reunite with his family.
Black Magic (NR) Horror – Kelly Brook
After his father commits suicide, Rendy and his family move from Indonesian to the U.S. to care for his mother, who is inexplicably living in bed in a silent trance.
A Boy Called Sailboat (NR) Family/Drama
A Hispanic family finds hope in their extraordinary son named Sailboat when a personal gesture awakens a global desire.
Diamonds for Breakfast (1968) (PG) Classic/Comedy – Marcello Mastroianni
Four thieves try to steal the Imperial Jewels of Russia in this lightweight caper starring Mastroianni in his first English speaking film.
Dr Seuss's: The Grinch (PG) Animated/Comedy
A grumpy Grinch (voiced by Benedict Cumberbatch) plots to ruin Christmas for the village of Whoville.
Free Lunch Society (NR) Documentary
The economic and social impacts of a "guaranteed basic income" are explored in the timely documentary.
Ghost Hunter (BBC) (NR) TV/Miniseries
After a séance goes tragically awry, Harry vows to play it straight until a distraught, socially prominent woman asks him to rid her home of ghosts.
Girl in the Spider's Web (NR) Action/Thriller – Claire Foy
A new Dragon Tattoo story comes to the screen starring Claire Foy ("The Crown") as Lisbeth Salander, the fierce, outcast vigilante defender created by Stieg Larsson.
Gosnell: The Trial of America's Biggest Serial Killer (PG13) Drama
The shocking true story of the investigation and trial of Dr. Kermit Gosnell, his 30-year killing spree, and the political and media establishment that tried to cover it up.
Grand-Daddy Day Care (PG13) Family/Comedy – Reno Wilson, Danny Trejo
A blocked writer decides to start a daycare for his father-in-law and other seniors as a way to make quick cash, while giving him time to still work on his next book.
The Guilty (R) Foreign/Crime/Drama (Denmark)
A police officer assigned alarm dispatch duty enters a race against time when he answers an emergency call from a kidnapped woman.
Havana Darkness (NR) Suspense/Thriller
Three friends travel to Havana, Cuba, to investigate the origins of a mysterious manuscript supposedly written by acclaimed American novelist Ernest Hemingway.
The Heretics (NR) Horror
After she's kidnapped, a young woman begins to undergo a strange transformation.
John McEnroe: In the Realm of Perfection (NR) Documentary/Sports
A documentary set at the final of the 1984 French Open between John McEnroe and Ivan Lendl at a time when McEnroe was the world's top-ranked player.
Kotch (1971) (PG) Classic/Comedy – Walter Matthau
A grouchy old widower takes care of a pregnant teen-ager. Directed by Jack Lemmon.
Like Arrows (NR) Drama
When conflict, rebellion, and resentment overwhelm their family, Charlie and Alice are forced to rethink their parenting strategy.
The Long Dumb Road (R) Comedy
Two guys find themselves at personal crossroads and decide to embark on an unplanned road trip across the American Southwest.
Long Time Coming: A 1955 Baseball Story (NR) Documentary
In 1955, when racial segregation defined America, two groups of 12-year-old boys stepped onto a baseball field in an act of cultural defiance that would change the course of history.
Loophole (NR) Sci-Fi
A college student finds herself in the middle of an all-out spiritual war, and both sides of the fight race against time to find the bloodline of Judas Iscariot.
Love on Safari (NR) Hallmark/Romance
When Kira Slater inherits an animal reserve in South Africa she must decide whether to sell it or leave the safety of her life in Chicago and risk everything for this new adventure.
Lu Over the Wall (PG) Animated/Adventure
Japanese animated story about Kai, a gloomy middle school student whose life changes after meeting Lu, a mermaid.
Mail Order Monster (NR) Family/Drama
A girl seeks help and guidance from a robot monster to cope with the bullies at school and her father's new girlfriend.
Maquia: When the Promised Flower Blooms (NR) Animated/Adventure
An immortal girl and a normal boy meet and become friends, sharing a bond that lasts throughout the years.
Mermaid: Lake of the Dead (NR) Foreign/Fantasy/Horror (Russia)
An evil Mermaid falls in love with Marina's fiancé Roman and aims to keep him away from Marina in her Kingdom of Death under water.
My Dinner with Hervé (NR) Drama – Peter Dinklage, Jamie Dornan
Biopic about the life of French actor Hervé Villechaize, co-star of the hit '70s TV series "Fantasy Island", who took his own life in 1993 at the age of 50.
No Date No Signature (NR) Foreign/Drama (Iran)
A coroner is faced with a moral dilemma when a young boy's body is brought in to his office the day after a car accident in which he was one of the drivers.
Pimped (NR) Thriller
A lonely woman is lured into a tangled game of cat and mouse, where she must confront her inner demons to battle a dangerous psychopath.
Point Man (NR) War/Action
A trio of soldiers vow revenge on their platoon when they are left behind enemy lines in Viet Nam.
A Private War (R) War/Drama – Tom Hollander, Rosamund Pike
Biopic about celebrated war correspondent Marie Colvin, who is fearlessly driven to the frontline of conflicts across the globe to give voice to the voiceless.
The Rising Sun (NR) Documentary/Music
This documentary follows the Rock Kidz Crew, a revolutionary street dance team that forever changed the world of modern breakdancing.
Scarecrows (NR) Horror
Teenagers are kidnapped and made into scarecrows that are left to die in the crop fields.
Shine (R) Drama/Music
Two Puerto Rican brothers from Spanish Harlem are separated after a tragedy only to reunite years later on opposing sides of gentrification.
Sisters Brothers (R) Adventure/Crime/Comedy – John C. Reilly, Joaquin Phoenix
In 1850s Oregon, a gold prospector is chased by the infamous duo of assassins, the Sisters brothers.
Sleeping Dogs Lie (NR) Thriller
A jealous wife kidnaps her cheating husband and his young secretary and holds them hostage in an isolated house in the desert, but divorce is the furthest thing from her mind.
Summer '03 (NR) Comedy
Sixteen-year-old Jamie and her family are shocked after her calculating grandmother unveils an array of family secrets on her deathbed.
Terror Tales (NR) Horror
When abducted by a psychopath, a husband is taken on a ride from hell where he is subjected to three horrific tales of terror while his family is held captive.
A Time For Dying (1969) (NR) Classic/Western
Digitally remastered for the very first time, "A Time For Dying" is the last film appearance by the late star and America's most beloved war hero, Audie Murphy and the final western feature made by legendary director Budd Boetticher.
The Toybox (NR) Horror
An estranged family on a desert in their used RV but become stranded in the scorching terrain, and they soon learn their RV holds terrible, haunting secrets.
Widows (R) Crime/Thriller – Viola Davis, Michelle Rodriguez
Four women with nothing in common except a debt left behind by their dead husbands' criminal activities take their fate into their own hands.
William the Conqueror (NR) Foreign/Action/Drama (France)
In the year of 1066AC, William the Conqueror is about to embark to conquer England, but first he introduces his son Robert to his loyal barons to receive the ducal throne heritage.
Winters Dream (NR) Hallmark/Romance
A former ski champion reenters the competitive world when a 16-year old downhill racer asks for help, leading her to reawaken an old passion and find a new love.
Zachariah (1971) (PG) Classic/Western – John Rubinstein, Don Johnson
Two gunfighters experience surreal visions on their journey through the American west in this musical comedy mashup cowritten by The Firesign Theatre comedy troupe.
New Kids & Family Releases
Blaze & the Monster Machines: Robot Riders
Scooby-Doo: Curse of the 13th Ghost
Sesame Street: Celebrate Family
Shimmer & Shine: Flight of the Zahracorns
Tom & Jerry: Tough & Tumble