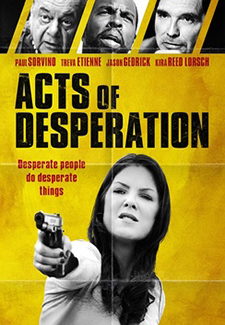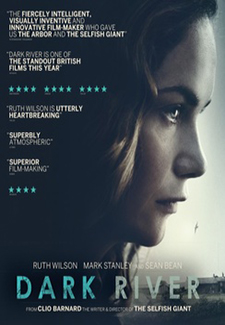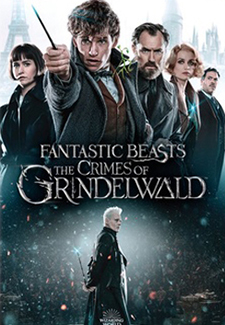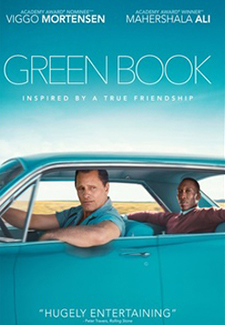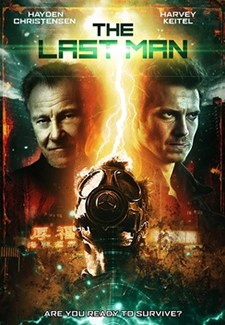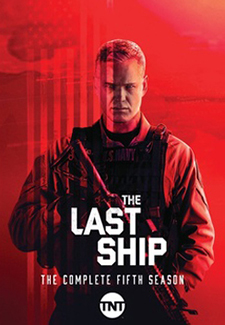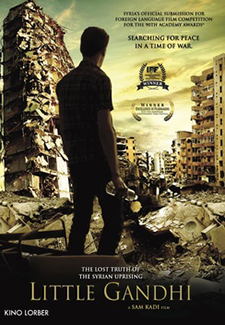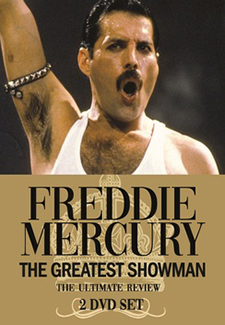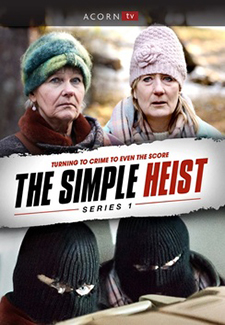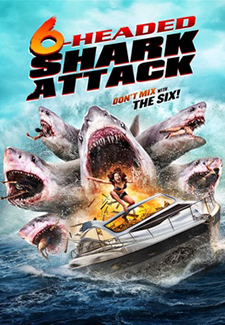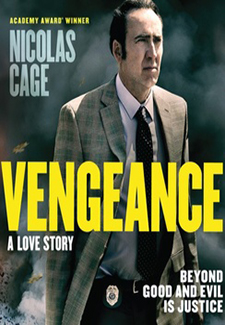 Acts of Desperation (NR) Suspense/Mystery – Paul Sorvino, Kira Reed Lorsch
Time is running out for a desperate cop who is tracking a shrewd bank robber, while being blackmailed by two unhinged street criminals, and obsessing over his beautiful wife's affair.
Agave: The Spirit of a Nation (NR) Documentary
This expressive documentary explores the phenomenon of the fastest trending alcohol spirit in the world, Tequila and Mezcal.
A.I. Rising (R) Sci-Fi
On a lonely mission to Alpha Centauri, Milutin is teamed up with a female cyborg designed to fulfill his every need, but eventually he longs for actual human intimacy putting his mission in jeopardy.
Alien Messiah (NR) Documentary
Conspiracy series episode suggests "new evidence" that the human race was engineered by aliens, and that Jesus was their descendant and the star of Bethlehem was actually a UFO from another world.
American Brothers (NR) Comedy
Three brothers who survived a family disaster come together to become heroes after one of them is paroled from prison.
Avenues (NR) Drama
On his birthday following the suicide of his brother, Max and his friend Peter wander the wintry streets of Manhattan contemplating life, livelihood, and what it means to be an adult.
Beneath the Leaves (NR) Thriller – Mira Sorvino, Paul Sorvino
Twenty years after kidnapping four small town boys, the culprit flees prison, putting him on a collision course with two detectives, one of whom was another victim.
Chef Flynn (NR) Documentary
Ten-year-old Flynn transforms his living room into a supper club, and with sudden fame, he sets out to challenge the hierarchy of the culinary world.
Climate Warriors (NR) Documentary
Doc focuses on one key factor to bring climate change to a halt: the energy transition – the biggest structural reform since the beginning of the industrial age.
Cristiano Ronaldo (NR) Foreign/Comedy (Italy)
After serving a prison stint, ex-con Rolando Di Caprio is forced to take a shady job that presents him with an uneasy choice between doing the right thing and saving his life.
Dark River (NR) Drama
Following the death of her father, Alice returns home to Yorkshire for the first time in 15 years, to claim the tenancy of the family farm she believes is rightfully hers.
Daughter of Mine (NR) Foreign/Drama (Italy)
A daughter is torn between two mothers, one who raised her with love and her biological mother, who instinctively claims her back.
Deadwood 76 (1965) (NR) Classic/Western – Arch Hall Jr., Jack Lester
Wild Bill Hickok mistakes a drifter for Billy the Kid during an 1876 gold rush.
Earthling (1980) (NR) Classic/Adventure-William Holden, Ricky Schroder
A dying globe-trotter returns to the Australian bush and meets a spoiled city boy orphaned by an accident.
Fantastic Beasts: The Crimes of Grindelwald (PG13) Fantasy/Adventure – Eddie Redmayne, Katherine Waterston
The second thrilling installment of J.K. Rowling's "Fantastic Beasts" series, featuring the adventures of Magizoologist Newt Scamander.
Freddie Mercury: The Greatest Showman (NR) Music/Documentary
The life of Queen frontman and songwriter Freddie Mercury, arguably one of the finest rock and roll performers of all time, is profiled through interviews and archive footage with his closest friends, fellow musicians and critics and journalists alike.
Green Book (PG13) Drama – Viggo Mortensen, Mnahershala Ali
A working-class Italian-American bouncer becomes the driver of an African-American classical pianist on a tour of venues through the 1960s American South.
Hunter X Hunter: The Last Mission (NR) Animated/Adventure
Second film based on the managa series creasted by Yoshihiro Togashi, this story begins decades before before the plot of "Hunter x Hunter."
Last Man (NR) Sci-Fi/Action – Hayden Christstensen, Harvey Keitel
A combat veteran with PTSD and hallucinations fortifies his home and builds a secret underground shelter due to doomsday like weather changes.
Lifechanger (NR) Horror/Thriller
A murderous shapeshifter sets out on a blood-soaked mission to make things right with the woman he loves.
Like Cats & Dogs (NR) Hallmark/Romance
Spencer is a cat person, Lara is a dog person. When a reservation screw up lands them and their pets in the same vacation rental house, they all have to figure out how to get along.
Little Gandhi (NR) Documentary
The story of iconic Syrian peace activist Ghiyath Matar whose brutal torture and death at the age of 26 outraged the international community and erupted into one of the most violent uprisings in modern history.
Magic Flute (1975) (NR) Music/Fantasy – Ingmar Bergen
A prince rescues a princess from a sorcerer in this version of Mozart's opera. Directed by an originally uncredited Ingmar Bergman.
Monsieur & Madame Adelman (NR) Foreign/Drama (France)
The decades-spanning tumultuous romance of a quintessentially French couple is chronicled in this thought-provoking and scathingly funny epic.
Mortal Engines (PG13) Sci-Fi/Fantasy
Thousands of years after civilization was decimated by a cataclysmic event, gigantic moving cities now roam the Earth, preying upon smaller traction towns.
Over the Limit (NR) Documentary/Sports
Exposé shows how the successful Russian system for training athletes transgresses boundaries, while elite rhythmic gymnast Rita Mamun reaches for winning Olympic gold.
Piercing (R) Horror/Thriller
A man kisses his wife and baby goodbye and seemingly heads away on business, with a plan to check into a hotel, call an escort service, and kill an unsuspecting prostitute.
She Wolf (NR) Horror
A female serial killer traps men in the subway in Buenos Aires, seduces and kills them, and eventually comes up against a police officer who is investigating her crimes.
Silk Scream (NR) Horror
Two unlikely heroes team up to solve an ongoing killing spree targeting clients and coworkers of a t-shirt printing business.
6-Headed Shark Attack (NR) Horror/Off the Wall
What is supposed to be a marriage boot camp on a remote island turns into the ultimate test for survival when a 6-headed shark starts attacking the beach.
Then Came You (NR) Drama/Romance
A hypochondriac airport baggage handler must confront his fears when a terminally ill British teenager enlists him to help her carry out her eccentric bucket list.
Unknown Soldier (NR) Foreign/Drama (Finland)
A film adaptation of Väinö Linna's 1954 novel "The Unknown Soldier," and the novel's unedited manuscript version, Sotaromaani.
Vengeance: A Love Story (NR) Action/Suspense – Nicholas Cage
A Gulf War veteran and detective avenges the brutal assault of a single mother by a local gang in front of her 12-year-old daughter.
Violentia (NR) Sci-Fi
A nano-tech engineer finds a way to recreate memories using nanobots, but is led down a dark path with his research when his daughter is killed in a school shootout.
New TV & Series Releases
Ancient Aliens: Season 11 Volume 2
Last Ship: Season 5
Simple Heist: Season 1
New Kids & Family Releases
Caillou Visits the Doctor
Easter Sing (NR)