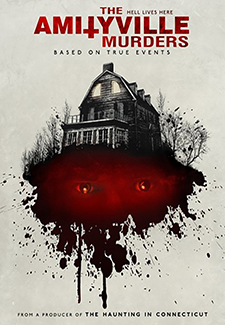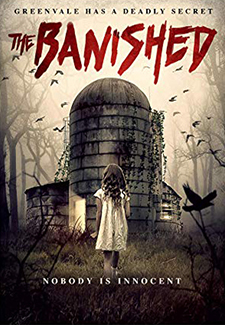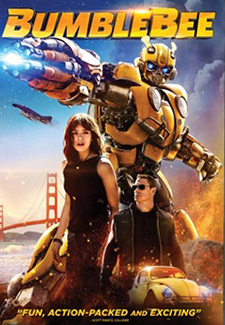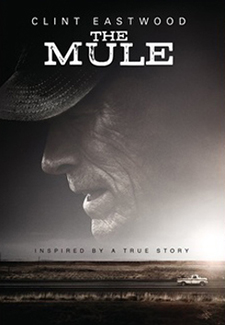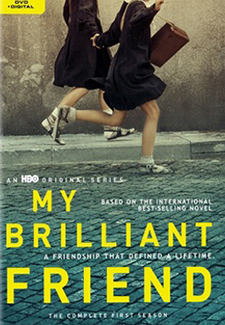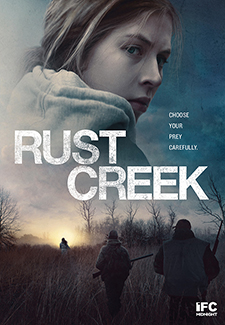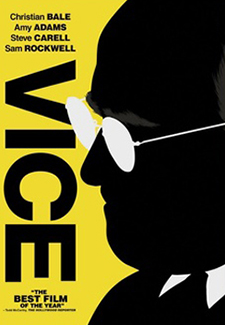 Amityville Murders (NR) Horror
Before the events of "The Amityville Horror," another family experienced terror at 112 Ocean Avenue, as the doomed DeFeo family collides with their own dark destiny.
The Banished (NR) Horror
Londoner Jane Darcy travels to New York to claim the remains of her mother, but some comes face to face with evil.
Bigger Like Me (NR) Documentary
Extended director's cut of "Big Like Me" expands the story of comedian Greg Bergman's obsessive quest to enlarge his penis.
Bumblebee (PG13) Superheroes
Cybertron has fallen. When Optimus Prime sends Bumblebee to defend Earth, his journey to become a hero begins.
Discarnate (NR) Horror
A neuroscientist's obsession with a drug that expands the human mind inadvertently unleashes a deadly supernatural force on his team.
Egg (NR) Comedy/Drama – Christina Hendricks
An unflinching comedy about why women choose motherhood, why they revere it, fear it, and why some women forgo it.
Greyhound Attack (NR) War/Action
U.S. Army Air Corp pilots hunt the skies of WWII Europe for the most dangerous weapon the Germans have in the air – the Me262, the first operational jet fighter.
Hal (NR) Documentary
Explores the career of often overlooked director Hal Ashby, who directed many 1970s classics including "Harold and Maude," "Shampoo," "Coming Home," and "Being There."
Hellgirl (NR) Horror
A demonic creature impregnates a woman, and 160 years later a team of ghost hunters discovers one of their team is the offspring of the entity.
The Isle (NR) Horror
Set in 1846 on a remote island off the west coast of Scotland, a heavy storm causes a merchant ship to sink, putting its three survivors in dreadful peril.
Jurassic Galaxy (NR) Sci-Fi
In the near future, a ship of space explorers crash land on an unknown planet and soon discover the planet is inhabited by monstrous dinosaurs.
Love in Design (NR) Hallmark/Romance
Hannah returns to her small New England hometown and must work with an old flame, to renovate a historical manor.
The Man with the Magic Box (NR) Foreign/Sci-Fi/Suspense (Poland)
Set in dystopian 2030 Warsaw, a man wakes up without any memory of his previous life and finds an old radio from the 1950s that triggers mysterious visions of another past life.
The Man Who Killed Hitler and Then the Bigfoot (NR) Drama – Sam Elliott, Aidan Turner
A legendary American World War II veteran is recruited to hunt the mythical forest creature Bigfoot.
Mobile Homes (NR) Drama
A young mother drifts from one motel to the next with her intoxicated boyfriend, and her 8-year-old son, until the discovery of a mobile home community offers an alternative life.
Mule (R) Crime/Drama – Clint Eastwood
A man in his 80s who is broke, alone, and facing foreclosure of his business unwittingly signs on as a drug courier for a Mexican cartel.
Mummy Reborn (NR) Action/Adventure
When a group of teens in financial ruin decide to rob the local antique store, they discover an old wooden tomb containing a Mummy's corpse and an ancient amulet.
Nature: Attenborough and the Sea Dragon (NR) Documentary
On the Jurassic Coast of England, a remarkable 200-million-year-old fossil is discovered – the bones of an Ichthyosaur, a giant sea dragon.
Pet Graveyard (NR) Horror/Action
A struggling student nurse assists her brother and his friends in a graveyard in a dangerous ritual where it is said you can explore a region between life and death.
Pledge (NR) Horror
A group of college freshmen pledge an exclusive fraternity but soon realize there's more at stake than they could have ever imagined.
Rust Creek (R) Suspense/Thriller
A college student on her way to a job interview gets stranded deep in the Kentucky forest facing the harsh elements and a band of ruthless outlaws.
Seven in Heaven (PG13) Horror
Sixteen-year-old Jude discovers that each and every one of his fears is true.
Tooth Fairy (NR) Horror
A young woman who has recently taken charge of her recently deceased sister's son soon faces the legend of the evil tooth fairy who rips out teeth.
350 Days (NR) Documentary/Sports
Pro wrestling legends peel back the curtain on the severe toll working on the road 350 days a year took on their bodies, families, marriages, and psyches.
Vice (R) Comedy/Drama – Christian Bale, Amy Adams
The epic story of how bureaucratic Washington insider Dick Cheney quietly became the most powerful man in the world as Vice-President to George W. Bush.
A Violent Man (NR) Martial Arts/Action
A struggling mixed martial arts fighter finds himself in a fight for his life after his one-night stand is found dead in her home.
New TV & Series Releases
Archer: Season 9
Bletchley Circle: San Francisco
My Brilliant Friend: Season 1
Rise of the Clans: Season 1 (BBC)
New Kids & Family Releases
Penguin League
A Silent Voice