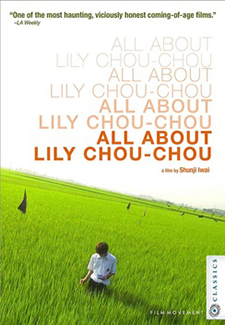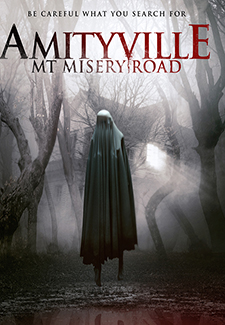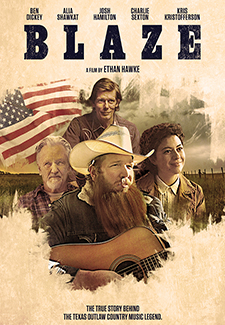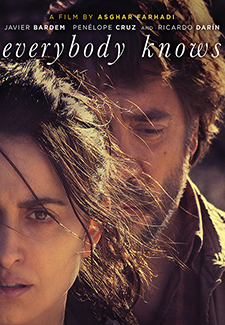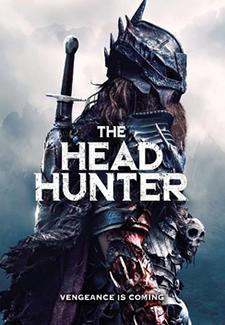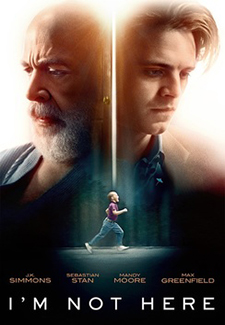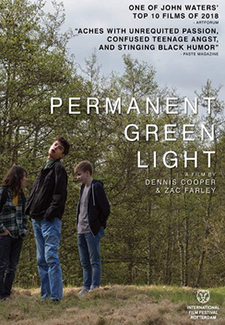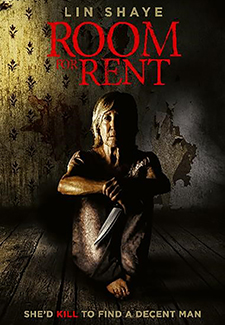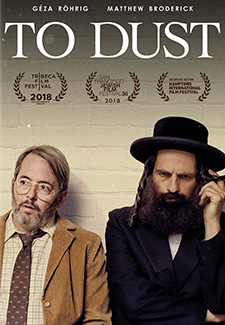 All About Lily Chou-Chou (NR) Foreign/Drama (Japan)
The problematic lives of teenager students who obsess over singer Lily Chou-Chou's dreamy music to escape an alienating, violent and insensitive society.
Amityville: Mt Misery Road (NR) Horror
Charlie and Buzi are ghost enthusiasts fascinated by the legend of the scariest road in America, Mt. Misery Road but soon find themselves into a whirlpool of paranormal activities.
Blaze (2018) (R) Drama/Music
Ethan Hawke directs this film inspired by the life of Blaze Foley, the unsung songwriting legend of the Texas Outlaw music movement that spawned the likes of Merle Haggard and Willie Nelson.
Bundy and the Green River Killer (NR) Drama
A police detective consults with incarcerated madman Ted Bundy to help him catch The Green River Killer.
Everybody Knows (R) Foreign/Suspense (Spain) – Javier Bardem, Penelope Cruz
A woman returns to her hometown outside Madrid with her children to attend her sister's wedding, where unexpected events bring secrets into the open.
Everything That Glitters (NR) Drama
A lonely is drawn to a young mechanic that works for her husband, and finds herself caught in a sadistic web of lies, betrayal, and deceit.
Forrest Gump (25th Anniversary Special Edition Blu-Ray) (PG13) Classic/Drama – Tom Hanks, Gary Sinese, Robin Wright
The presidencies of Kennedy and Johnson, the events of Vietnam, Watergate, and other history unfold through the perspective of an Alabama man with an IQ of 75.
George Carlin: 40 Years of Comedy (NR) Standup Comedy
Originally broadcast live from the Wheeler Theater in Aspen, Colorado, this special was the George Carlin's 10th special for HBO.
Head Hunter (NR) Horror/Fantasy
On the outskirts of a kingdom, a quiet but fierce medieval warrior protects the realm from monsters and the occult.
Hydra (NR) Foreign/Action (Russia)
Fast-paced suspense thriller about the sudden rise of ecstasy in Europe to epidemic levels after the disintegration of the Soviet Union.
I'm Not Here (NR) Drama – J.K. Simmons, Mandy Moore
A man struggles with the tragic memories of his past to make sense of his present, but soon realizes that time isn't the enemy he thinks it is.
In Search of Greatness (PG13) Documentary/Sports
Groundbreaking documentary that reveals the true nature and nurture of the greatest athletes of all time.
The Lego Movie: The Second Part (PG13) Family/Comedy
The heroes of Bricksburg reunite in an all-new action-packed adventure to save their beloved city.
Love of Course (NR) Hallmark/Romance
Romance beckons for empty nester Amy when she attends a six-week job planning a harvest festival, and sparks fly between her and the professor in charge.
Made Me Do It (R) Horror/Action
College student Ali Hooper and her little brother are attacked by a masked maniac, and the key to them surviving the night lies in unlocking a secret from the killer's past.
The Man Who Haunted Himself (1970) (NR) Classic/Horror – Roger Moore
A London businessman's bad alter ego escapes, takes a mistress, and takes over his life and wife.
My Scientology Movie (NR) Documentary
Louis Theroux documents his investigation into what goes on behind the scenes of the infamous Church of Scientology.
Nightcomers (1972) (R) Suspense – Marlon Brando
Two British orphans figure out a way to keep their kinky nurse and gardener together forever.
Out of Africa (PG) Classic/Drama/Romance – Meryl Streep, Robert Redford
Special Blu-ray release of the 1985 Oscar-winning romantic drama about writer Isak Dinesen's adventures in Africa.
Permanent Green (NR) Foreign/Drama (France)
In Northern France, a young man is obsessed with the idea of making himself explode in public.
The Prodigy (R) Horror/Suspense – Taylor Schilling
A mother whose young son's disturbing behavior suggests that an evil, possibly supernatural force has overtaken him.
Rondo (NR) Suspense/Thriller
A kinky sex proposition devolves into a chain of murder, sex, revenge. And more murder.
Room for Rent (NR) Suspense
A lonely widow Joyce decides to rent out a room to make easy money, and meets a mysterious drifter and takes him in as a tenant.
St. Agatha (NR) Horror
A pregnant young woman named Agatha seeks refuge in a convent, where a dark layer of silence gives way to ghastly secrets.
Strawberry Flavored Plastic (NR) Drama/Thriller
Sensational horror neo-noir that follows the still-at-large crimes of a repentant, classy and charming serial killer loose in the suburbs of New York.
They Shall Not Grow Old (NR) Documentary/War
On the centenary of the end of First World War, Academy Award-winning director Peter Jackson presents an extraordinary new work showing the Great War as you have never seen it.
To Dust (R) Drama – Matthew Broderick
A Hasidic cantor in upstate New York, distraught by the untimely death of his wife, struggles to find religious solace while obsessing over the decomposition of his wife's body.
Viking Blood (NR) Action/Fantasy
When a Viking mercenary finds himself in the middle of a battle between the old gods and the new, he decides that neither side deserves to win.
What Men Want (R) Comedy – Tracy Morgan, Taraji P. Henson
A woman is boxed out by the male sports agents in her profession, but gains an unexpected edge over them when she develops the ability to hear men's thoughts.
When Calls the Heart: The Queen of Hearts (NR) Hallmark/Romance
Many changes are afoot in town, beginning with Abigail, who ushers in a new era by bringing the latest technology to Hope Valley.
New TV & Series Releases
Better Call Saul: Season 4
Liar: Season 1 (BBC)
No Offence: Series 3 (British)
New Kids & Family Releases