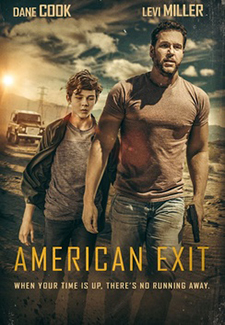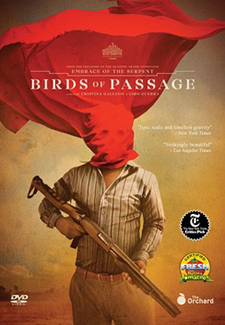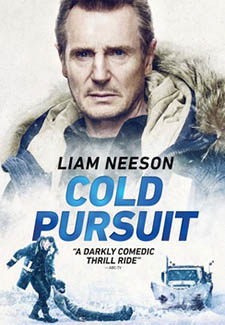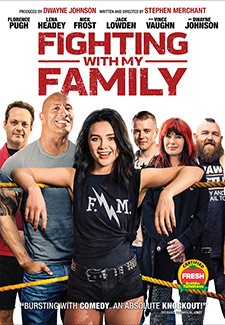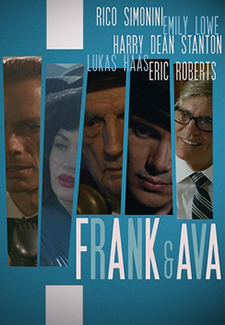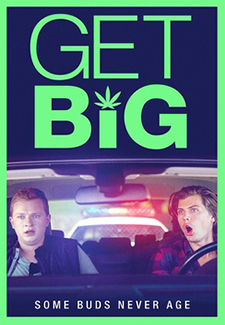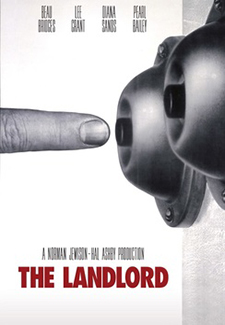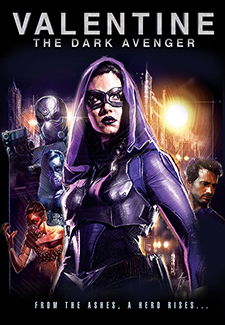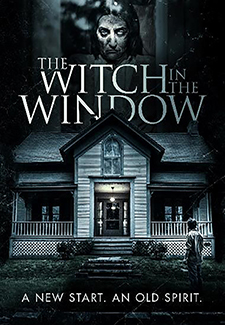 American Exit (PG13) Crime/Drama – Dane Cook
A dying father steals a million-dollar painting from a shady art dealer in order to take a road trip with his son before he dies.
Another Shot (NR) Sports/Drama
Biopic about American basketball player Stephon Marbury, focusing on his days in China playing in the Chinese Basketball Association (CBA).
Apollo 11 (G) Documentary
Exciting look at the Apollo 11 mission to land on the moon led by commander Neil Armstrong and pilot Buzz Aldrin.
Ashes in the Snow (NR) Foreign/Drama (Lithuania)
A coming-of-age tale about a 16-year-old aspiring artist, who is deported to Siberia amidst Stalin's reign of terror in the Baltic region during WWII.
Backdraft 2 (R) Action/Drama – Donald Sutherland, William Baldwin
This sequel to the 1991 hit, follows an investigator with the Chicago F.D., who has to track down an arms dealers who use deadly fires as a distraction.
Bedroom Window (1987) (R) Classic/Suspense – Steve Guttenberg, Elizabeth McGovern
To protect his boss's wife a yuppie lies about seeing a young woman assaulted, and becomes a suspect.
Bigfoot Exists (NR) Documentary
For those who are skeptical about an 8 to 12 foot tall, bi-pedal giant, covered with hair that dwells in the wilderness and leaves footprints, this collection will change your mind.
Birds of Passage (NR) Foreign/Crime/Drama (Columbia)
During the origins of drug trafficking in Colombia, Rapayet and his indigenous family get involved in a illicit business that ends up destroying their lives and their culture.
Cold Pursuit (R) Action/Suspense – Liam Neeson, Laura Dern
A family man's quiet life with his wife is upended following the mysterious death of their son.
Darrow & Dar-Body (NR) Hallmark/Mystery
Claire finds herself defending a woman already convicted of murder, while Miles questions his role as a prosecuting attorney and helps her on the case.
Every Act of Life (NR) Documentary/Studio Q
With six decades in the theatre, four-time Tony-winning playwright Terrence McNally's groundbreaking career is profiled.
Fighting With My Family (PG13) Comedy – Dwayne Johnson, Lena Headley
A former wrestler and his family make a living performing at small venues around the country while his kids dream of joining World Wrestling Entertainment.
For Love Or Money (NR) Comedy
A fairytale romance takes an unexpected turn when mark discovers his beautiful bride-to-be, Connie, has actually been plotting to rob him of half his fortune.
The Four Feathers (1978) (NR) Classic/Adventure – Beau Bridge
An English officer fights in the Sudan after receiving white feathers of cowardice from his fiancée and friends.
Frank and Ava (NR) Drama
Biopic portrays the tumultuous Hollywood romance between a down and out Frank Sinatra and MGM's starlet, Ava Gardner.
Get Big (NR) Comedy
Two friends, one a charming troublemaker and the other a neurotic foil, reconnect to attend a high school classmate's wedding.
Happy Death Day 2U (PG13) Horror
Tree Gelbman discovers that dying over and over was surprisingly easier than the dangers that lie ahead.
A Hero's Welcome (NR) Documentary/War
Three documentaries honoring the sacrifices made by American servicemembers: "Never Surrender," "Return to Tarawa," and "Until They Are Home."
The Landlord (1970) (NR) Classic/Comedy – Beau Bridges, Diana Sands
A young white man buys a building with tenants in a nonwhite Brooklyn neighborhood. Directed by Hal Ashby.
The Least of These (PG13) Drama
A journalist goes underground in rural India to investigate an Australian missionary who may be illegally proselytizing leprosy patients.
Life Like (NR) Sci-Fi
A couple purchase an android to tend to their home, and his artificial-intelligence programming soon anticipates desires they cannot fully understand.
Link (1986 Special Edition Release) (R) Classic/Horror
A British scientist and his helper study trained chimps: Voodoo, Imp and the silent but deadly Link.
Mad Max (1984 – 35th Anniversary Blu-ray) (R) Classic/Sci-Fi/Action – Mel Gibson
A leather-clad lawman with a sawed-off shotgun hunts outlaw bikers in a barren future. Directed by George Miller.
Mosul (NR) Documentary/War
The gritty, thrilling story of local militias and uneasy allies who banded together to liberate Iraq's second-largest city of 1.3 million people from ISIS in 2017.
Never Grow Old (R) Western/Action – Emile Hirsch, John Cusack
Greed, murder… welcome to Garlow. The once-peaceful frontier town is now a den of vice after a vicious outlaw and his gang arrive.
Nina (NR) Foreign/Drama (Poland)
Nina, a teacher in her mid-30s struggling to have a child, finds a surrogate with her husband, but things take a turn when she develops feelings for the woman.
A Thousand and One Nights: The Story of Aladdin (NR) Fantasy
This spellbinding collection includes 8 classic retellings of the beloved Aladdin stories all based on the classic Arabian Nights folk tales.
Return of the Hero (NR) Foreign/Comedy/Drama (Comedy)
1809, France. Captain Neuville is called to the front, leaving his future bride heartbroken, and her sister decides to write letters on his behalf to cheer her up.
Rocky (1979 – 40th Anniversary Blu-ray) (PG) Classic/Sports/Drama – Sylvester Stallone
Heavyweight champ Apollo Creed gives Philadelphia club fighter Rocky Balboa a title shot.
Signed Sealed Delivered: The Road Less Traveled (NR) Hallmark/Drama
The Postables take a road trip in an old Winnebago in order to track down a small boy who they fear may have been kidnapped.
Silencio (R) Foreign/Drama (Mexico)
In order to save her son's life, Ana embarks on a quest to find a powerful stone from the Zone of Silence, located in Mexico.
Skin of the Teeth (NR) Studio Q/Drama
A casual hookup between Josef and John takes a shocking turn when Josef is plunged into a drug-induced surreal interrogation of just who and what he is
Spaceballs (1987 – Special Blu-ray release) (PG) Classic/Comedy/Sci-Fi – Mel Brooks, John Candy, Rick Moranis
A rogue star pilot and his trusty sidekick must come to the rescue of a Princess and save the galaxy from a ruthless race of beings known as Spaceballs.
Standing Tall (NR) Classic/Western – Robert Forster, Linda Evans
Set in Montana in the year 1934, a half-native rancher and his wife are harassed by a ruthless land robber, who forces them to stand tall and defend their land, life, and dignity.
Triple Threat (R) Action/Martial Arts
A hit contract is taken out on a billionaires daughter intent on bringing down a major crime syndicate.
UFO Chronicles: Alien Detectives (NR) Documentary/Sci-Fi
Veteran UFO investigators reveal insights and information about the most shocking case files throughout their long careers.
Valentine: A Dark Avenger (NR) Foreign/Action (Indonesia)
In the beautiful but violence-infested city of Batavia, a cafe waitress is taken on a dangerous vigilante adventure by a film director and his friend.
Wedding March 4: Something Old, Something New (NR) Hallmark/Drama
With a wedding to plan, an engagement party to throw, and an inn full of surprise guests, the road to true love for Olivia and Mick takes a few unexpected twists and turns.
What is Democracy (NR) Documentary
This documentary examines the philosophy behind the concept of Democracy, from ancient Athens to modern Greece and the American Civil Rights movement.
The Witch in the Window (NR) Horror
When Simon brings his twelve-year-old son, Finn, to rural Vermont to help flip an old farmhouse, they encounter the malicious spirit of Lydia, a previous owner.