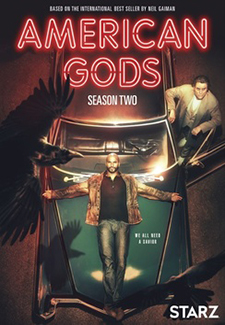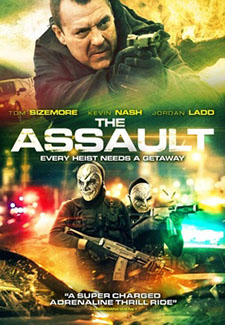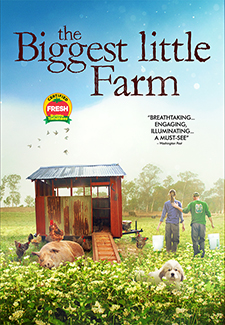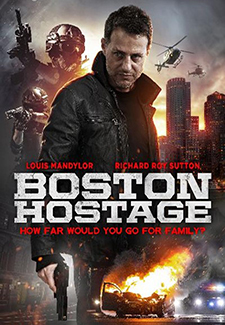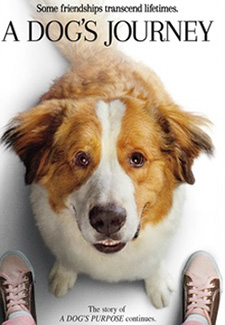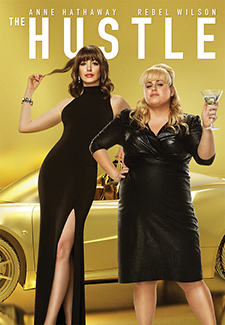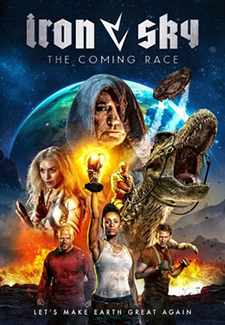 Aniara (R) Foreign/Sci-Fi (Sweden)
A spaceship carrying settlers to Mars is knocked off course, causing the consumption-obsessed passengers to consider their place in the universe.
Assault (R) Crime/Action – Tom Sizemore
An abused woman teams up with her exotic dancer best friend to steal her husband's riches in a series of brazen armed robberies.
Babylon (1980) (NR) Classic/Drama
Franco Rosso's incendiary Babylon follows a young reggae DJ in Thatcher-era Brixton as he pursues his musical ambitions, battling fiercely against the racism and xenophobia of employers, neighbors, police, and the National Front.
Be Natural: The Untold Story of Alice Guy-Blache (NR) Documentary
Profile of the first female filmmaker, Alice Guy-Blach, who completed her first film in 1896, enjoyed an illustrious 20-year career in France and in the United States, after which she was veritably erased from history.
Beatles: Made on Merseyside (NR) Documentary
Recounts how American rock 'n roll and rhythm and blues dragged post-war Liverpool into one of the most vibrant music cities ever with the Mersey Sound.
Biggest Little Farm (PG) Documentary
Documentarian John Chester and his wife Molly work to develop a sustainable farm on 200 acres outside of Los Angeles.
Boston Hostage (NR) Action/Thriller
A retired hostage negotiator, once the best on the Boston Police force, is the victim of a home invasion.
Brightburn (R) Horror
What if a child from another world crash-landed on Earth, but instead of becoming a hero to mankind, he proved to be something far more sinister?
The Brink (NR) Foreign/Action (China)
A reckless police inspector is on a mission to crack down on a gold smuggling scheme involving a crime boss hiding on a casino cruise ship on the high seas.
Camp Wedding (NR) Horror
Mia's wedding party is not too keen on transforming a dilapidated summer camp into the wedding venue of her dreams – when people begin disappearing in the night, that doesn't help either.
Dinosaurus! (1960) (NR) Classic/Adventure/Comedy
Cult fantasy-adventure in which an American engineer building a new harbor off the coast of a Caribbean island, sets off a blast on the ocean floor that uncovers the frozen bodies of a Brontosaurus, a Tyrannosaurus Rex and a Neanderthal Man.
A Dog's Journey (PG) Family/Drama
Sequel to the heartwarming global hit A Dogs Purpose, beloved dog Bailey finds his new destiny that will lead him to places he never imagined.
4D Man (1959) (NR) Classic/Sci-Fi
A scientist discovers a formula enabling him to pass through solid surfaces but he also rapidly ages which forces him to kill humans in order to reverse the aging process by absorbing his victims' energies.
I Am Patrick Swayze (NR) Documentary
Feature documentary film exploring one of the 1980's most recognizable leading man, who challenged Hollywood's very notions of masculinity and redefined what it meant to be the Sexiest Man Alive.
I Trapped the Devil (NR) Horror
After trapping what he believes to be the devil, a man caught in a spiral of paranoia, trauma and evil unravels when his estranged family shows up for Christmas.
The Hustle (PG13) Comedy
Anne Hathaway and Rebel Wilson star as female scam artists, one low rent and the other high class, who team up to take down the men who have wronged them.
Iron Sky: The Coming Race (NR) Sci-Fi/Fantasy
Less than 30 years after a nuclear war ravaged the Earth, what's left of humanity lives in a crumbling base on the Dark Side of the Moon.
Last Year at Marienbad (NR) Foreign/Drama (France)
In a strange and isolated chateau, a man becomes acquainted with a woman and insists that they have met before.
Life & Nothing More (NR) Drama
A single mother raises her two children in Florida, worried her 14-year-old son will wind up in prison like his father after he has a brush with the law.
The Marrying Man (1991) (PG) Classic/Comedy/Romance – Kim Bassinger, Alec Baldwin
A millionaire playboy goes into Las Vegas and comes out married to a woman he barely knows.
Peter Paul & Mary at Newport 1963-1965 (NR) Documentary/Music
Remarkable archival footage of Peter, Paul and Mary filmed at the iconic folk festival at Newport, RI, 1963 – 65, reveals the electrifying and optimistic spirit of an era, at the peak of America's Folk Revival.
Road Not Taken (NR) Comedy/Drama
A divorced ostrich farmer is thrown into babysitting duty of a young boy when he fails to repay a loan to a local real estate mob.
Socrates (NR) Foreign/Drama (Portugal)
After his mother's sudden death, Socrates, a 15-year-old living on the margins of São Paulo's coast, must survive on his own while coming to terms with his grief.
The Sun is Also a Star (NR) Romance/Drama
College-bound romantic Daniel and Jamaica-born pragmatist Natasha meet and fall for each other over one magical day amidst the fervor and flurry of New York City.
The Tomorrow Man (PG13) Drama – John Lithgow, Blythe Danner
A man who spends his life preparing for a disaster that may never come tries to find love with a woman who spends her time shopping for things she may never use.
Union (NR) Drama/War
A woman disguises herself as her dead brother, Henry, in order to survive in the Confederate ranks during the Civil War.
Wild Pear Tree (NR) Foreign/Drama (Turkey)
An aspiring writer, returns home after university hoping to scrape together enough money to publish his first novel.
New TV & Series Releases
American Gods: Season 2 (NR) – 8/20
Mother Father Son (NR) – 8/20
The Walking Dead: Season 9 (NR) – 8/20
New Kids & Family Releases
Lego DC: Batman Family – 8/20
Shimmer & Shine: Legend of the Dragon Treasure – 8/20