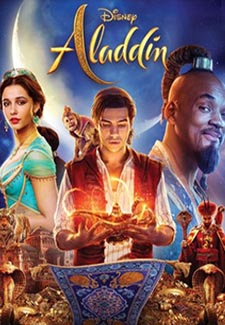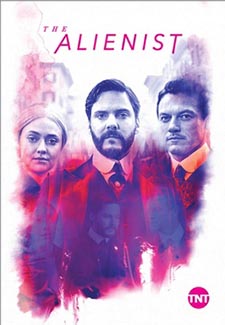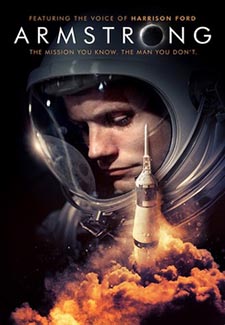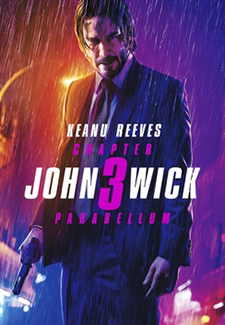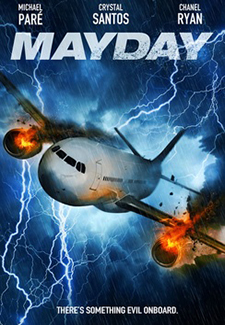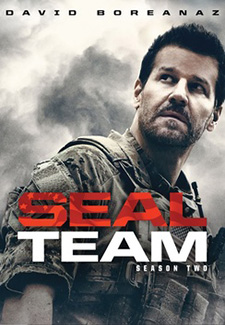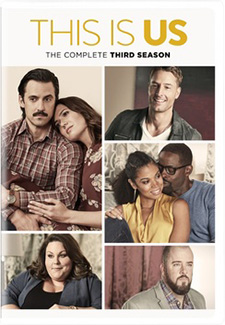 Aladdin (PG) Live Action/Adventure
The exciting tale of the charming street rat Aladdin, the courageous and self-determined Princess Jasmine and the Genie who may be the key to their future.
Armstrong (NR) Documentary
The definitive life story of astronaut Neil Armstrong: from his childhood in rural Ohio, through aerial combat in Korea, to his first steps on the Moon.
Bathroom Stalls & Parking Lots (NR) Studio Q/Drama
A Brazilian transplant and his friends take the streets of San Francisco to pursue an American fling.
Being Frank (R) Comedy – Anna Gunn, Jim Gaffigan
A normal father's family life is turned upside down when his son discovers his dad has another family.
Catching Faith 2: The Homecoming (NR) Family/Drama
The Taylor family struggles with drama and heartbreak as they face a football injury, an illness, and a career change, all while planning a wedding.
The Dead Don't Die (R) Comedy/Horror – Bill Murray, Adam Driver, Tom Waits
The peaceful town of Centerville finds itself battling a zombie horde as the dead start rising from their graves.
Distant Constellation (NR) Foreign/Drama (Turkey)
A Tarkovskian dream-like landscape, featuring the inhabitants of a Turkish retirement home where pranksters, artists, and old casanovas seduce us to confront the true nature of time.
Echo in the Canyon (NR) Documentary/Music
Celebrates the explosion of popular music that came out of L.A.s Laurel Canyon in the mid-60s as folk went electric and The Byrds, The Beach Boys, Buffalo Springfield, and The Mamas and the Papas gave birth to the California Sound.
Harvest Love (NR) Hallmark/Romance
A doctor from Seattle returns to her family farm to reconnect with her son and finds more than she can imagine.
Hellmington (NR) Horror
Samantha returns home to deal with the unexpected death of her father, and soon discovers his is one in a series of suspicious deaths over the last several years.
Hesburgh (NR) Documentary
Rev. Theodore Hesburgh, C.S.C, long-time president of the University of Notre Dame, finds himself in the eye of the storm as he works to advance the causes of peace and equal rights for all people.
Into the Ashes (NR) Action
With an honest job and a loving wife, Nick Brenner believed he had safely escaped his violent, criminal history, but his old crew hasn't forgotten about him or the money he stole.
John Wick 3 (NR) Action/Adventure – Keanu Reeves
Super assassin John Wick has a $14 million price tag on his head after killing a member of the High Table, the shadowy international assassins guild.
Mayday (R) Action/Thriller
But Soon after takeoff on an ordinary eight-hour flight from L.A. to London, the cabin lights flicker and go dark and one of the passengers disappears without a trace.
Nekrotronic (R) Comedy/Sci-Fi
A man who discovers that he is part of a secret sect of magical beings who hunt down and destroy demons in the internet.
The Third Wife (NR) Foreign/Drama (Vietnam)
In 19th century rural Vietnam, 14-year-old May is about to become the wife of a landowner, unaware that her hidden desires will take her by surprise.
Varsity Punks (NR) Comedy
When a star high school quarterback breaks his hand his only hope lies with his longtime rivals, the cross country team–a group of nerds and misfits with potential for glory.
Walking On Water (NR) Documentary
Ten years after the passing of his wife and creative partner, Jeanne-Claude, Christo sets out to realize The Floating Piers, a project they conceived together many years before.
If You Don't Know Me (NR) Documentary/Music
The untold and ultimately inspiring story of legendary singer, Teddy Pendergrass, the man poised to be the biggest R&B artist of all time until the tragic accident that changed his life forever.
New TV & Series Releases
The Alienist: Season 1
Barry: Season 2
Seal Team: Season 2
This Is Us: Season 3
New Kids & Family Releases
Adventures of Dally & Spanky
Curious George: Royal Monkey
Thomas & Friends: Big World! Big Adventures! The Movie!