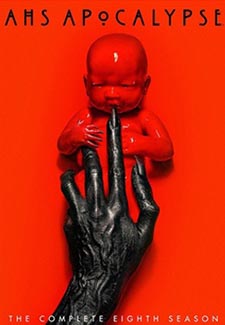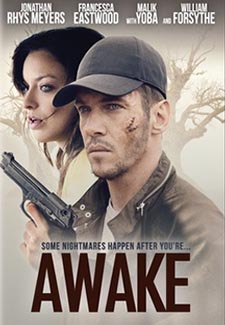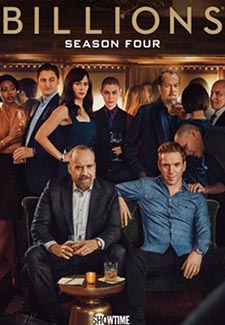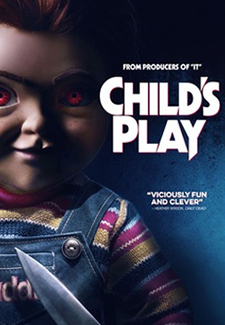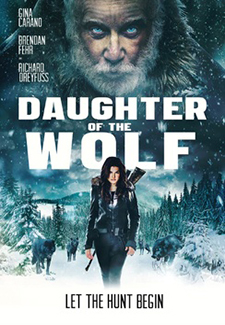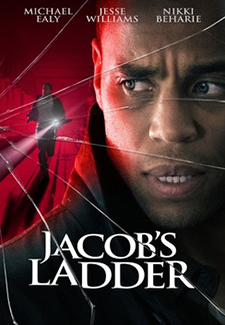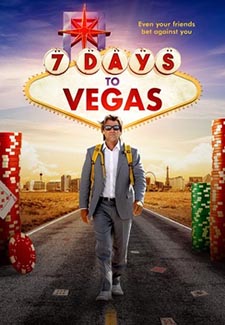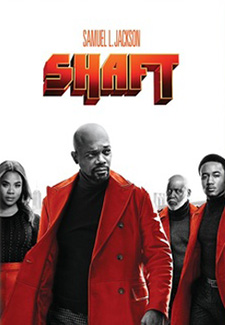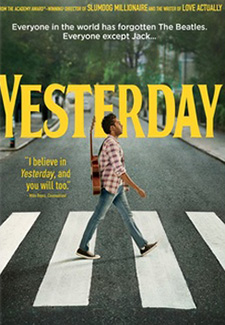 Anna (R) Action/Suspense
Beneath Anna Poliatova's striking beauty lies a secret that will unleash her indelible strength and skill to become one of the world's most feared government assassins.
Awake (NR) Action – Jonathan Rhys Meyers, Francesca Eastwood
A man wakes in a hospital bed with no recollection of who he is, and learns that he's wanted by the police for a committing a series of murders.
The Bigamist (1953) (NR) Classic/Drama – Joan Fontaine, Ida Lupino
A traveling salesman with a wife in San Francisco marries a waitress in Los Angeles.
Black String (NR) Suspense/Mystery – Frankie Muniz
After Jonathan hooks up through a swingers hotline, he becomes incredibly ill, and convinced that he's the helpless victim of an evil cult.
Burn (R) Suspense
When a gas station is held at gunpoint by a desperate man, a lonely gas station attendant finds an opportunity to make a connection with the robber.
Child's Play (2019) (R) Horror
Andy's back! The story follows a mother named Karen, who gives her son Andy a toy doll for his birthday, unaware of its sinister nature.
Daughter of Wolf (R) Action/Adventure
Ex-military specialist Clair Hamilton embarks of a perilous journey through Alaska with one of the kidnappers of her defiant teenage son.
David Cross: Oh Come On (NR) Standup Comedy
America's original southern gentleman talks about being a new dad and hacky new dad bits, sixteenth-wave feminism, and the joys & terror of a couples colonic.
The Field (NR) Sci-Fi/Suspense
To save their marriage, Ben and Lydia risk it all and buy a farmstead in Manitowoc, WI but they soon suspect that they are not alone in their rotting farmhouse.
The First King: Romulus & Remus (NR) Foreign/Drama (Italy)
Romulus and Remus, two shepherds and loyal brothers, end up taking part to a journey that will lead one of them to be the founder of the greatest nation ever seen
Hitch-Hiker (1953) (NR) Classic/Suspense – Edmond O'Brien
Two men on a fishing trip give a lift to a trigger-happy killer. Directed by Ida Lupino.
Inside Man: Most Wanted (NR) Action
An NYPD hostage negotiator forms an unlikely team with an FBI agent to save hostages in a skillfully orchestrated copycat crime at the Federal Reserve Bank.
Jacob's Ladder (R) Drama/Suspense – Joseph Sikora, Jesse Williams
After his brother returns home from war, Jacob Singer struggles to maintain his sanity as the world and people around him morph and twist into disturbing images.
Madness In the Method (NR) Comedy
Iconic stoner character actor Jason Mewes tracks down a secret method acting book in order to reinvent himself as a serious actor–with disastrous consequences.
The Magnificent Cake (NR) Animated/Foreign/Comedy (Belgium)
Unforgettable and acclaimed stop-motion animated anthology film set in colonial Africa in the late 19th century.
Nelly & Monsieur Rand (NR) Foreign/Drama (France)
From 1995, this romantic drama about a woman being just divorced, who begins a strange and special relationship with an enigmatic salesman.
Never Fear (1949) (NR) Classic/Drama
A dancer with polio learns to walk again thanks to therapy, her fiancé and a fellow patient. Directed by Ida Lupino.
Not Wanted (1949) (NR) Classic/Drama
Abandoned by her lover, a woman shuns a man who'll marry her and enters a home for unwed mothers. Directed by Ida Lupino.
A Score To Settle (NR) Action – Nicholas Cage
An ex-enforcer for a local crime syndicate has vowed to enact retribution on his mob bosses after 22 years of wrongful imprisonment.
7 Days to Vegas (NR) Comedy
Friends make a million dollar bet that Duke Madsen can't walk to Vegas in one week.
Shaft (2019) (R) Crime/Action – Samuel L Jackson, Jessie T. Usher
J.J. Shaft, a cyber security expert with a degree from MIT, enlists his family's help to uncover the truth behind his best friend's untimely death.
Tracker (NR) Action – Dolph Lundgren
A mysterious stranger travels to a remote village where, 15 years earlier, his wife and daughter were kidnapped.
Yesterday (NR) Comedy/Fantasy
A struggling musician realizes he's the only person on Earth who can remember The Beatles after waking up in an alternate timeline where they never existed.
Yomeddine (NR) Foreign/Drama (Egypt)
A Coptic leper and his orphaned apprentice leave the confines of the leper colony for the first time and embark on a journey across Egypt to search for what is left of their families.
New TV & Series Releases
American Horror Story – Apocalypse: Season 8
Billions: Season 4