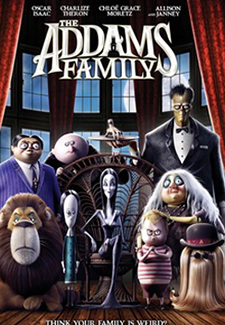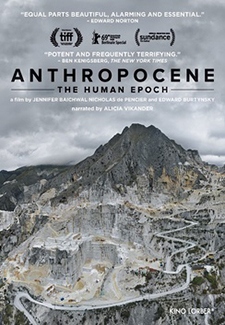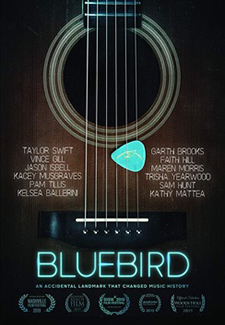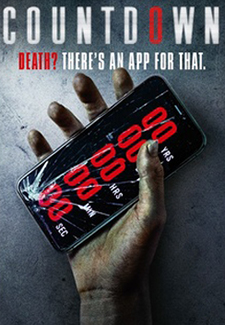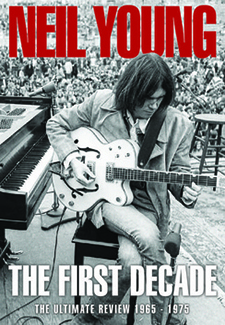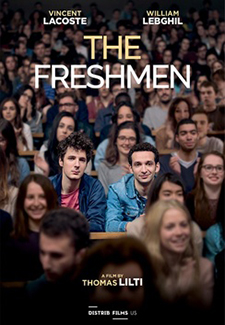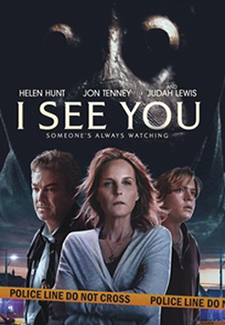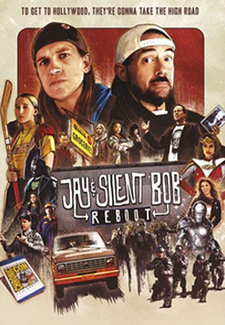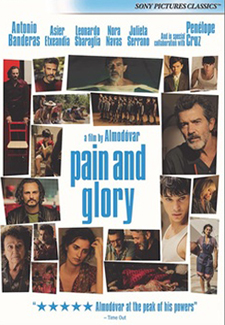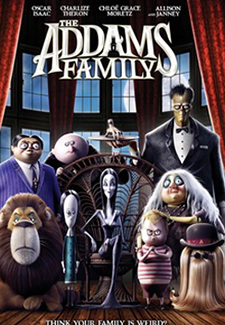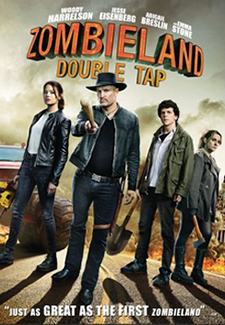 The Addams Family
(PG) Animated/Adventure
The first family of Halloween, the Addams Family, is back on the big screen in the first animated comedy about the kookiest family on the block.
Age Out
(NR) Drama/Suspense
Fresh out of foster care at age 18, a young drifter turns to petty crime to survive, and discovers an impossible love in an unlikely friend.
Anthropocene: The Human Epoch
(NR) Documentary
Years-in-the-making film posits that the Holocene Epoch gave way to the Anthropocene Epoch in the mid-twentieth century as a result of profound and lasting human changes to the Earth.
Black & Blue
(R) Action
Fast-paced action thriller about a rookie cop (Naomie Harris) who inadvertently captures the murder of a young drug dealer on her body cam.
Bluebird
(NR) Documentary/Music
Discover the origins of megastars like Garth Brooks and Taylor Swift while following emerging singer-songwriters as they chase their dreams inside The Bluebird Cafe, Nashville's accidental landmark that has altered the course of music history.
Countdown
(PG13) Horror
When a young nurse downloads an app that claims to predict exactly when a person is going to die, it tells her she only has three days to live.
The Courier
(R) Action/Suspense – Olga Kurylenko, Gary Oldman, Dermott Mulroney
A courier in London discovers that one of the packages she's transporting is a bomb.
The First Decade: Neil Young
(NR) Documentary/Music
Music documentary film investigates and reviews the early part of Neil Young's career including his founding of Buffalo Springfield and the start of his hugely successful solo career.
The Freshmen
(NR) Comedy
Two new medical students quickly realize that medical school won't be a walk in the park.
The Habit of Beauty
(NR) Drama
Elena and Ernesto, a successful professional couple living in London, are bitterly torn apart by the death of their only beloved child.
I See You
(NR) Suspense/Drama/Crime – Helen Hunt, John Tenney
Strange occurrences plague a small town detective and his family as he investigates the disappearance of a young boy.
In Search of the Last Action Heroes
(NR) Documentary
This comprehensive retrospective details the action genre over the past 50 years from the early westerns to the contemporary movies of today.
Interwoven
(NR) Drama
By weaving together thirteen heartbreaking, captivating stories, this film addresses those who struggle with love, loss, addiction, homelessness, and suicide.
Jay & Silent Bob Reboot
(R) Comedy
When Jay and Silent Bob discover that Hollywood is rebooting an old movie based on them, the clueless duo embark on another cross-country mission to stop it all over again!
Knight of Shadows: Between Yin and Yang
(NR) Foreign/Action (China) – Jackie Chan
A legendary demon hunter tracks down beasts that enter the human dimension, assisted by a lawman protege and a motley group of friendly monsters.
Mrs. Lowry and Son
(NR) Drama – Vanessa Redgrave, Timothy Spall
A portrait of the artist L.S. Lowry and the relationship with his mother, who tries to dissuade him from pursuing his passion.
Museo
(NR) Foreign/Crime Drama – Gael Garcia Bernal
Two stunted vet school students attempt to execute the most infamous cultural artifacts heist in all of Mexican history.
Nation's Fire
(NR) Action
The former leader of a female motorcycle club loses her son in a school shooting caused by a known gangster, and enlists the help of her old gang to seek retaliation.
Pain and Glory
(R) Drama – Penelope Cruz
From auteur Pedro Almodóvar, a film director reflects on the choices he's made in life as past and present come crashing down around him.
Silver Lode (1954)
(NR) Classic/Western – John Payne, Lisbeth Scott
Dan Ballard is arrested by for murder and theft but he denies the charges and searches for the real culprit even as the townsfolk start abandoning him.
Sprinter
(NR) Sports/Drama
A boy separated from his mother who has moved to the U.S. for a better life, is set to be Jamaica's next track-and-field sensation.
The Watchman's Canoe
(NR) Drama/Romance
In 1969, a young girl of Indigenous descent struggles to fit in with her peers on the reservation, and embarks on a spiritual journey to discover her destiny.
Zombieland: Double Tap
(R) Action/Horror – Woody Harrelson, Jesse Eisenberg, Abigail Breslin, Emma Stone
Columbus, Tallahassee, Wichita, and Little Rock move to the American heartland as they face off against evolved zombies, fellow survivors, and the growing pains of the snarky makeshift family.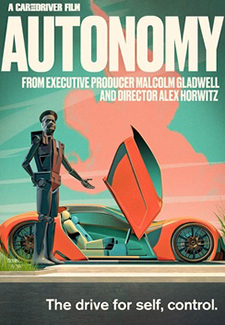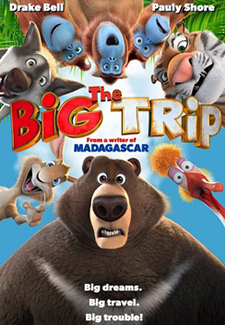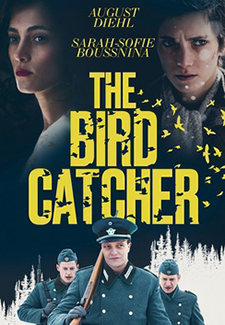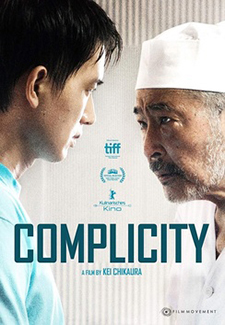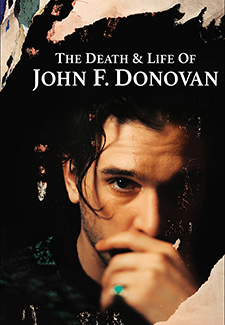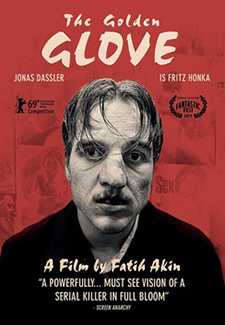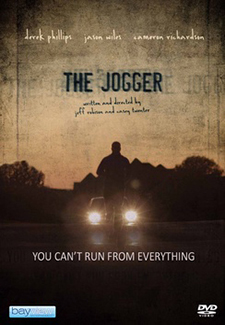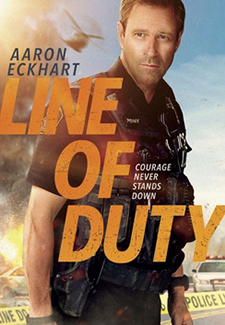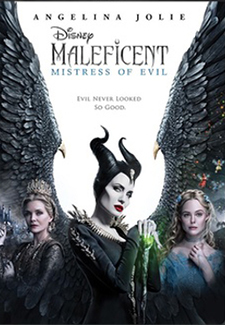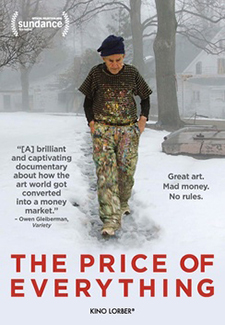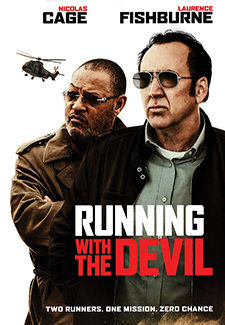 Autonomy
(NR) Documentary
Celebrated journalist and author Malcolm Gladwell leads the first comprehensive documentary look at self-driving cars in Autonomy.
Beyond the Law
(NR) Action/Gansters – Steven Seagal, DMX
An ex-cop with a sordid past takes on the ruthless local mob in his crusade for justice as he avenges his son's murder.
The Birdcatcher
(NR) Foreign/Drama (Norway)
A Jewish girl has her world torn apart when the Nazis unleash their reign of terror on her small town.
Code 8
(NR) Sci-Fi
A super-powered construction worker falls in with a group of criminals in order to raise the funds to help his ill mother.
Complicity
(NR) Foreign/Drama (Japan)
Cheng Liang is a young Chinese immigrant living illegally in Japan. Desperate for work, he feigns his identity in order to get a job in a traditional Japanese soba restaurant.
The Confidant
(NR) Foreign/Drama (Slovakia)
A young radio ham is forced to save his girlfriend Eve from official harassment by becoming a secret police agent wiretapping people.
The Death and Life of John F. Donovan
(NR) Drama
A decade after the death of an American TV star, a young actor reminisces the written correspondence he shared with him, as well as the impact those letters had on both their lives.
Eaten By Lions
(NR) Comedy
When Pete and Omar lose their beloved Gran they go in search of Omar's estranged father, confronting him on the day of his daughters engagement party.
The Golden Glove
(NR) Foreign/Drama (Germany)
Acclaimed filmmaker Fatih Akin delivers a gruesome tale of notorious German serial killer Fritz Honka as he haunts Hamburg's red light district in the 1970s.
I Killed My Husband!
(NR) Foreign/Comedy (Spain)
A desperate woman accidentally murders her unfaithful husband the morning of a big party being thrown in his honor.
I Was Here: Nobody Was Born to Be a Drug Dealer
(NR) Foreign/Drama
An elite student who lives alone in a slum he agrees to the dangerous life of selling drugs while harboring dreams of something better.
I Wrote This for You
(NR) Comedy/Drama
Set amongst the artistic backdrop of slam poetry, a young man struggles to overcome the trauma of a broken relationship.
Inside Out: The Doctor Will See You Now
(NR) Suspense/Mystery – Eric LaSalle, Kate Walsh
When an enigmatic psychiatrist moves into a suburban community, his secretive behavior spins a web of chaos around the neighborhood.
Jexi
(R) Comedy – Adam Devine, Alexandra Shipp
A loner with no friends and a phone addiction who works writing "Top 10" lists upgrades his phone and discovers it comes with an A.I. life coach, virtual assistant and cheerleader.
The Jogger
(NR) Suspense/Mystery
A man goes on an evening jog only to have it turn into a race for his life when he is stalked by a psychotic killer.
Just Visiting (2001)
(PG13) Classic/Comedy/Fantasy – Christina Applegate
Two 12th century men, a count and his servant, are framed for the murder of the count's betrothed and then accidentally time transported to the 21st century.
The Knot
(NR) Comedy
Soulmates Alexandra and Jeremy are getting married. Unfortunately for them, an army of naysayers don't believe they are meant to be together.
Krotoa
(NR) Foreign/Action (South Africa)
Set in the majestic South African coastal lands, adolescent Krotoa is sent from her tribe to live with Dutch colonialists.
Line of Duty
(R) Action – Aaron Eckhart
A disgraced cop finds himself in a race against time to find a kidnap victim whose abductor he accidentally killed.
Maleficent: Mistress of Evil
(PG) Fantasy/Adventure – Angelina Jolie
This sequel continues to explore the relationship between the horned fairy and the soon to be Queen as they struggle to protect the moors and the magical creatures that reside within.
Mister America
(R) Comedy
After beating a murder rap for selling faulty e-cigarettes at a music festival, huckster Tim Heidecker launches a campaign for San Bernardino District Attorney despite a complete lack of experience.
The Price of Everything
(NR) Documentary
Exploring the labyrinth of the contemporary art world, The Price of Everything examines the role of art and artistic passion in today's money-driven, consumer-based society.
Running with the Devil
(R) Suspense – Nicolas Cage, Laurence Fishburne
The CEO of an International conglomerate sends two of his most regarded executives to investigate why shipments of cocaine are being hijacked and over cut somewhere on the supply chain.
3022
(R) Sci-Fi – Omar Epps, Kate Walsh
A group of astronauts living in the haunting emptiness of deep space awake to find earth has suffered an extinction level event.
New TV & Series Releases
Krypton: Complete Second & Final Season
Krypton: Season 2
Veep: Season 7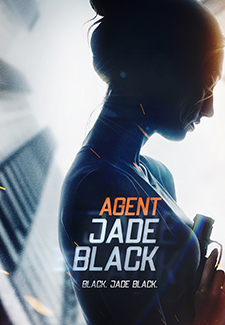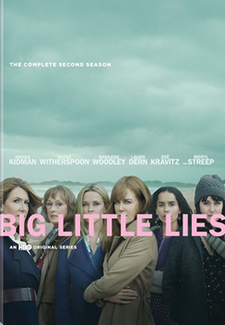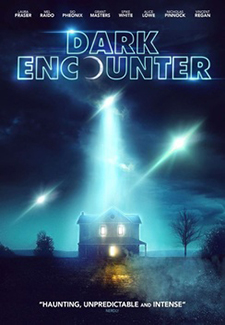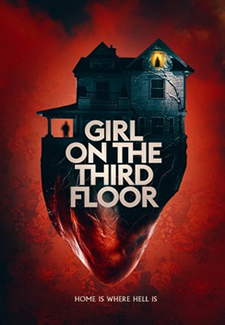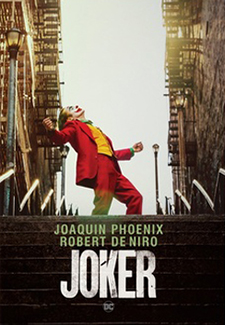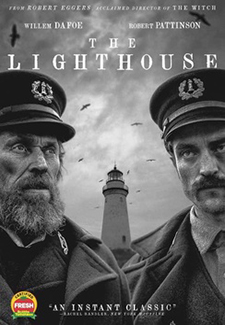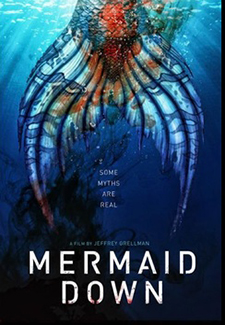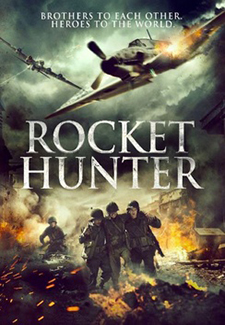 Agent Jade Black
(NR) Action
A skilled young female agent is tasked with capturing a rogue former agent before she can unleash a biological weapon.
Bulletproof 2
(NR) Action – Faison Love, Krik Fox
Agent Jack Carter is assigned to take down a powerful South African crime family.
Chained for Life
(NR) Comedy/Drama
A beautiful actress struggles to connect with her disfigured co-star on the set of a European auteur's English-language debut.
Crown Vic
(R) Action – Thomas Jane, Luke Kleintank
Follows one memorable night in the life of LAPD officer Ray Mandel while hunting two cop killers on the loose.
Dark Encounter
(NR) Sci-Fi
A year after the mysterious disappearance of an 8-year-old girl, her family is exposed to a strange, inexplicable phenomenon that rattles them to the core.
Dark Light
(NR) Horror
A woman returns to her family home and discovers it to be inhabited by monsters.
The Girl on the Third Floor
(NR) Horror
Don Koch tries to renovate a rundown mansion with a sordid history for his growing family, only to learn that the house has other plans.
The Hellbenders (1967)
(NR) Classic/Western – Joseph Cotton
An ex-Confederate officer and his sons cross the desert with a coffin full of stolen Union cash.
Hidden Moon (Luna Escondida)
(NR) Comedy/Romance – Wes Bentley
A wealthy man's funeral is disrupted by a mysterious woman from Latin America, which prompts his son to discover who she is.
House by the River (1950)
(NR) Classic-Suspense – Jane Wyatt, Louis Hayward
A man kills his maid and dumps her in the river with his brother. Directed by Fritz Lang.
The Huntress: Rune of the Dead
(NR) Fantasy/Action
In 811 AD, a young Viking woman who lives deep in the woods finds an injured man and brings him home, unaware he was sent to protect her family from an approaching evil.
I Am Not Lorena
(NR) Foreign/Drama (Chile)
A woman becomes obsessed with finding a woman named Lorena after her cell phone rings incessantly with voices on the other line asking for her by name.
Joker
(R) Crime/Drama – Joaquin Phoenix, Robert De Niro
In Gotham City, a mentally troubled comedian is disregarded and mistreated by society, sending him on a downward spiral of revolution and bloody crime, bringing him face-to-face with his alter-ego: the Joker.
Kill Them All and Come Back Alone (1968)
(NR) Classic/Western – Chuck Connors
In 1864, mercenary Clyde MacKay leads a squad of hard-case cutthroats on a mission for the Confederate high command: infiltrate an enemy fortress and steal a million dollars in gold from the Union Army.
Kingdom of Swords
(NR) Action/Fantasy
After Prince Roman the Great is killed in an ambush, a group called The Boyars take over his land. Years later, the Prince's sons step forward to reclaim their father's legacy, at any cost. (Ukrainian dubbed in English)
The Lighthouse
(R) Drama/Suspense – Willem DaFoe, Robert Pattinson
Two lighthouse keepers try to maintain their sanity while living on a remote and mysterious New England island in the 1890s.
Limerence
(NR) Comedy/Romance
A free-spirited, aspiring painter moves to Venice, California where she falls for a charismatic gallery director and learns that while commitment is a choice, love is not.
Love, Alaska
(NR) Harlequin/Romance
It may not be the happiest of circumstances but two childhood friends, Maggie and Finn, have come home and are reunited in Love, Alaska.
Love and Sunshine
(NR) Hallmark/Romance
Ally Craig has been fostering retired military dog, Sunshine, as she recovers from a broken engagement. But sparks fly again when Sunshine's military partner, Jake Terry, returns to claim the dog.
Mermaid Down
(NR) Horror
A mermaid is ripped from the Pacific and subjected to cruel treatment by the men who encounter her. Her tail is removed and she locked in a mental home where no one will believe her story.
A Million Little Pieces
(R) Drama
An alcoholic and a drug addict, 23 year-old James has two options: treatment or death. After waking up on a plane with a smashed up face and no memory of the past few weeks, he heads to rehab where he discovers much more than detox and therapy.
Mine 9
(NR) Drama
Two miles into the earth, nine Appalachian miners struggle to survive after a methane explosion leaves them with one hour of oxygen.
The Nightshifter
(NR) Foreign/Horror (Brazil)
Stenio works the graveyard shift in the morgue of a vast, violent city. He toils all night, but he's never alone, for Stenio can talk to the dead. And they talk back.
Paradise Hills
(NR) Fantasy/Sci-Fi
Uma wakes up in an apparently idyllic school for young ladies called Paradise, meant to reform her and her new friends. But there's a darker secret behind its walls
Rocket Hunter
(NR) War/Action
In one of the most dangerous missions of the war, an American B-17 pilot volunteers to fly a surrendered Messerschmidt 109 on a daring flight through the heart of Germany to try to prevent the people of London from being terrorized by the V-2 rockets.
The Shed
(NR) Horror
Stan lives with his abusive grandfather and tries to protect his best friend from high school bullies. When he discovers a murderous creature has taken refuge inside his tool shed, he tries to battle the demon alone until his bullied friend discovers the creature and has a far more sinister plan.
The Specialists (1969)
(NR) Classic/Western
A chain mail-clad gunfighter contends with a pacifist sheriff, a seductive banker, a one-armed Mexican bandit, corrupt businessmen and hippies while trying to learn the secret of the money allegedly stolen by his lynched brother.
Stand Alone (1985)
(R) Classic/Drama – Charles Durning, Pam Grier
A World War II hero sends his family away so he can hunt killer drug dealers, even if it's alone.
Trespassers
(NR) Horror
Two dysfunctional couples rent a modern luxury desert home for the weekend hoping to sort out their messed-up lives, but things soon take a murderous turn.
New TV & Series Releases
Big Little Lies: Season 2
Blake Mysteries: Ghost Stories (BBC)
The Cry: Series 1
Vera: Set 9 (BBC)
New Kids Releases
Gigantosaurus: The Biggest, Fiercest Dinosaur of All!