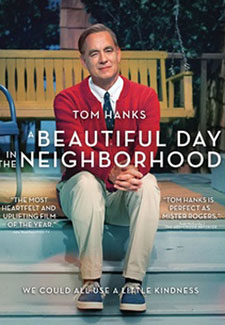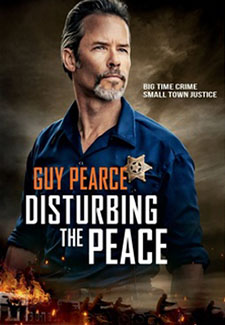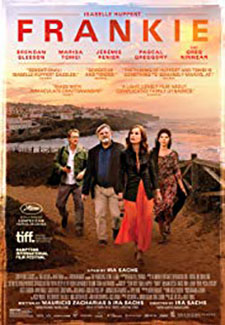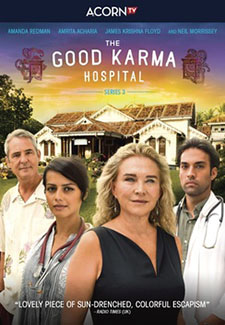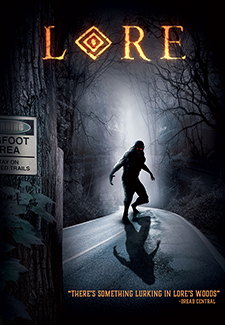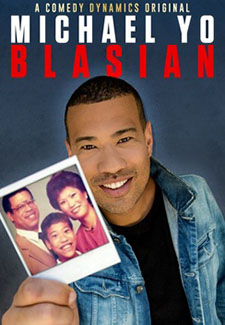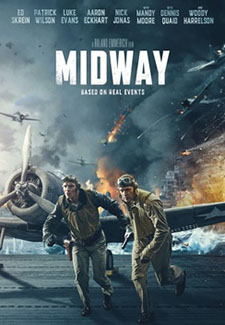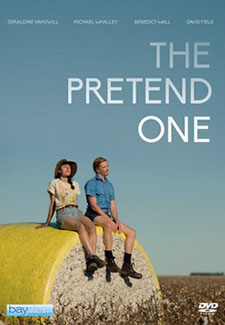 Another Day of Life
(NR) Animated/War/Drama
A gripping story of a three-month journey that renowned Polish reporter Ryszard Kapuscinski took across war-ravaged Angola.
A Beautiful Day in the Neighborhood
(PG) Drama – Tom Hanks, Matthew Rhys
After a jaded magazine writer is assigned a profile of Fred Rogers, he overcomes his skepticism, learning about empathy, kindness, and decency from America's most beloved neighbor.
The Day of the Dolphin (1973)
(PG) Classic/Action/Adventure – George C. Scott
A marine biologist teaches his dolphins to communicate in English but shady characters plan to kidnap the trained mammals for a more sinister purpose.
Disturbing the Peace
(R) Action/Crime – Guy Pearce
A small-town marshal who hasn't carried a gun following a tragic shooting, must pick up his gun to do battle with a gang of outlaw bikers.
Frankie
(PG13) Foreign/Drama (France/Portugal)
Three generations grapple with a life-changing experience during one day of a vacation in Sintra, Portugal.
Je T'aime Moi Non Plus (1976)
(NR) Classic/Foreign/France
A lonely truck-stop waitress develops a crush on the garbage truck driver, although her sleazy boss warns her that he's gay.
The Light at the Edge of the World (1971)
(PG) Classic/Adventure – Kirk Douglas, Yul Brynner
A lighthouse keeper fights a pirate and shipwreckers on an island off Cape Horn in 1865. From a Jules Verne story.
Lore
(NR) Suspense/Thriller
A woman searches for her missing son in the wilderness with her estranged husband and a Native American friend as an evil creature starts to hunt them.
Michael Yo: Blasian
(NR) Stand-Up Comedy
Family First Comedian and bonafide Blasian, Michael Yo brings his unique personal blend of comedy to his debut stand up special.
Midway
(PG13) Action/War
World War II drama centers on the Battle of Midway, a pivotal turning point in the Pacific Theater clash between the American fleet and the Imperial Japanese Navy.
The Pretend One
(NR) Comedy
A quirky tale about a young woman's imaginary childhood friend finding his existence threatened when a real person becomes her love interest.
Road of No Return (2009)
(NR) Action/Crime Drama – David Carradine, Michael Madsen
Follows the final nine days in the lives of four hit men who are secretly brought together in a covert operation to fight the nation's drug trafficking epidemic.
The Scandalous: Untold Story of the National Enquirer
(NR) Documentary
Examines how the Enquirer and its reporters effectively transformed our culture, including the lasting impact on partisan politics.
Snatchers
(R) Horror/Comedy
After status-obsessed teen Sara has sex for the first time, she wakes up the next day nine months pregnant-with an alien.
21 Bridges
(R) Crime/Drama – Chadwick Boseman
An embattled NYPD detective is thrust into a citywide manhunt for a pair of cop killers after uncovering a massive and unexpected conspiracy.
We
(NR) Foreign/Drama (Netherlands)
During one hot summer, a group of suburban teens hang out and play increasingly depraved games to break the listless monotony.
New TV & Series Releases
The Good Karma Hospital: Season 3 (NR)
The Twilight Zone: Season 1 (NR)