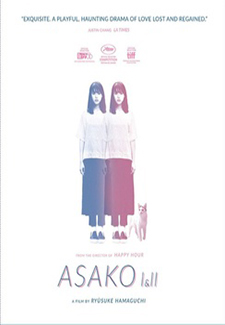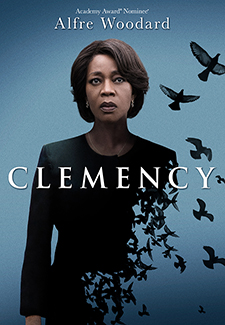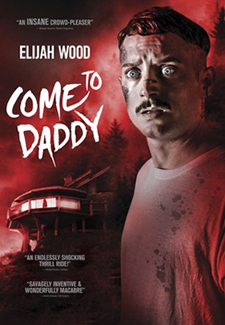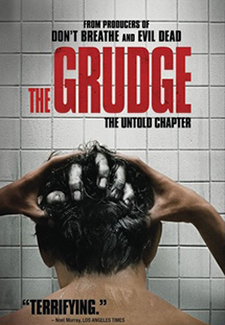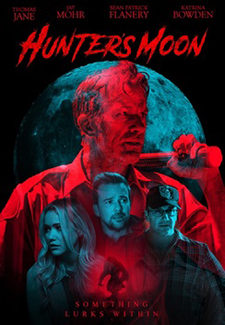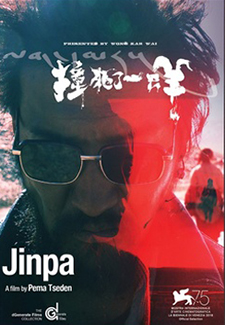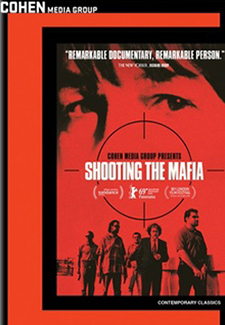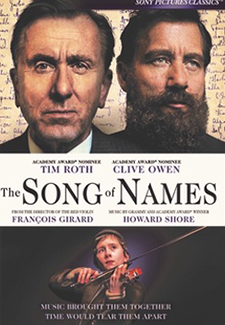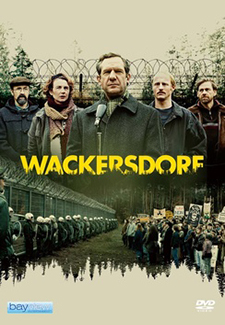 Ága
(NR) Foreign/Drama (Bulgaria)
In a yurt on the snow-covered fields of Northern Siberia, two indigenous Yakut live following the traditions of their ancestors, while around them life is slowly but inevitably changing as
the animals around them die from inexplicable deaths and the ice has been melting earlier every year.
Asako I & II
(NR) Foreign/Drama (Japan)
A young woman who meets and falls madly in love with a drifter, Baku, who one day abandons her. Two years later, Asako sees a young businessman who bears a striking resemblance to her old flame. They begin to build a happy life together until traces of Asako's past start to resurface.
Clemency
(R) Drama – Alfre Woodard, LaMonica Garrett
A female prison warden must confront the psychological and emotional demons her job creates, ultimately connecting her to the man she is sanctioned to kill.
Cunningham
(NR) Documentary
This film traces Merce Cunningham's artistic evolution over three decades from his early years as a struggling dancer in postwar New York to his emergence as one of the world's most visionary choreographers.
Come to Daddy
(R) Comedy/Horror – Elijah Wood
A man in his thirties travels to a remote cabin to reconnect with his estranged father.
Downtown 81
(2001) (NR) Classic/Drama
Starring the legendary American painter, graffiti artist, poet and musician Jean-Michel Basquiat (1960-1988), Downtown 81 is both a post-modernist fairytale and a vivid depiction of the downtown New York art and music scene in the early 1980s.
The Grudge (2020)
(R) Horror/Mystery
A house is cursed by a vengeful ghost that dooms those who enter it with a violent death. Based on the film Ju-On: The Grudge written and directed by Takashi Shimizu.
Hunter's Moon
(R) Horror – Thomas Jane, Jay Mohr
Three teen girls throw a party in their country home and are soon threatened by a gang of local boys and an unseen, bloodthirsty predator hunting them one by one on the outside.
Jinpa
(NR) Foreign/Drama (China)
A truck driver passing through the plains of Tibet picks up a young hitchhiker who he learns is out to kill someone, who wronged him earlier in life.
Rusty Boys
(NR) Foreign/Comedy (Luxembourg)
Four elderly men are fed up with being walked all over and treated like children. Together with their friends, they plan a future without old people's homes. But that's easier said than done.
Shooting the Mafia
(NR) Documentary
Retrospective of Italian photographer Letizia Battaglia, who spends her career documenting the life and crimes of the Mafia.
The Song of Names
(PG13) Drama – Tim Roth, Clive Owen
A man who has been haunted by the 1951 disappearance of his best friend, a Polish Jewish virtuoso violinist, learns years later that he may in fact still be alive.
Suburban Birds
(NR) Foreign/Drama (China)
An engineer investigating ground subsidence wanders into a suburban school and finds a diary about a boy that may contain prophecies about his own life.
T-Rex
(NR) Documentary/Sports
For the first time ever, women's boxing is included in the 2012 Olympic Games. Fighting for gold from the U.S. is Claressa 'T-Rex' Shields, just 17-years-old, and by far the youngest competitor.
Unsupersize Us
(NR) Documentary
Director Juan-Carlos Asse takes five subjects from his hometown that all suffer from common health issues and puts them on regimen of a plant-based diet and exercise for six weeks.
Wackersdorf
(NR) Foreign/Drama (Germany)
The head of an economically depressed county authority where the Bavarian government plans to build an atomic reprocessing plant has misgivings when he realizes he is only a puppet in a billion-mark deal orchestrated by industrial and political players.
The Witness
(NR) Foreign/Drama (China/South Korea)
After escaping an abduction attempt, a blind woman and the young man who witnessed the crime aid the police in trying to identify the man responsible.
New TV & Series Releases
Treadstone: Season 1 (NR)