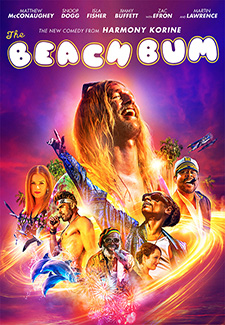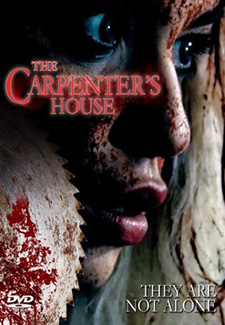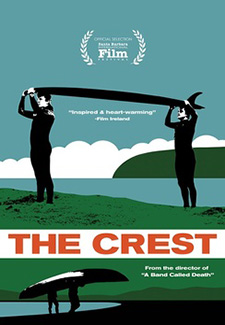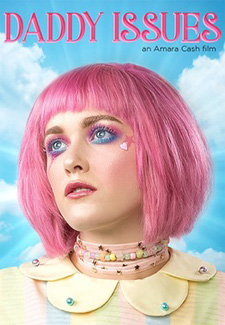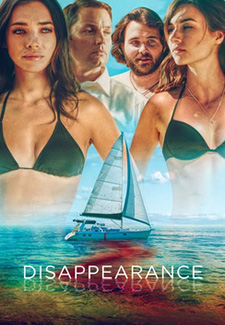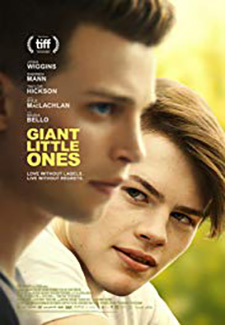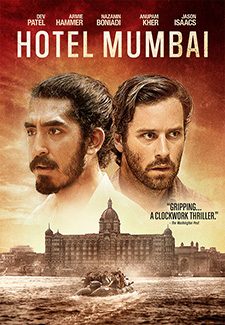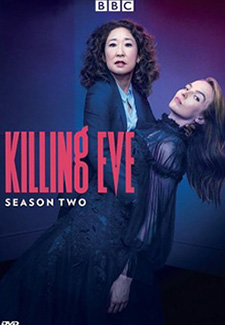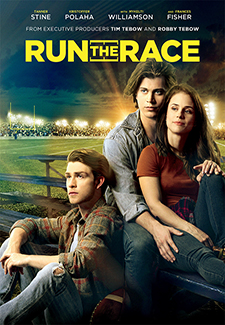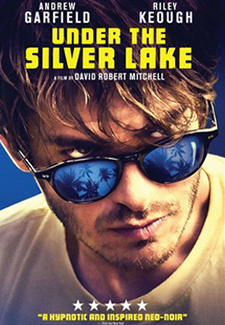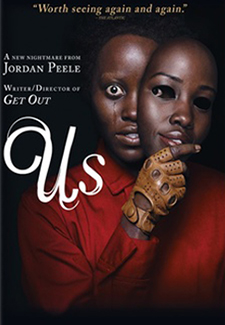 The Beach Bum (R) Comedy – Matthew McConaughey, Snoop Dogg
A former writer turned rebellious stoner named Moondog lives life in Florida by his own rules.
The Carpenter's House (NR) Horror
An unsuspecting all-female rock band decides to shoot their latest music video in an abandoned carpenter's shop with a gruesome history.
The Crest (NR) Documentary
Two cousins meet for the first time in Ireland to explore their shared heritage and surf the waters of their ancestors.
Crypto (R) Crime Drama/Suspense – Alexis Bledel, Kurt Russell
When a Wall Street banker is sent to a bank branch in upstate New York, he uncovers suspicious cash flow through a local gallery selling million-dollar paintings.
Daddy Issues (NR) Studio Q/Drama
Maya, a queer teenage artist, meets and falls madly in-love with her crush: the sexually fluid designer, Jasmine.
Detective (1985) (NR) Classic/Foreign/Drama
A couple, a boxer, a gangster and others go about their business in a grand Paris hotel. Directed by Jean-Luc Godard.
Disappearance (NR) Suspense/Mystery
After author George Boulang disappears from his sailboat one night, Detective Kenny Park must try to ascertain what happened by interviewing his wife, girlfriend and captain.
Eat Play Love (NR) Hallmark/Romance
Vet Carly Monroe falls for the owner of a dog shelter she frequently visits, who is about to marry his girlfriend and move to New York City.
First Name: Carmen (1983) (NR) Classic/Foreign/Comedy (France)
Terrorist Carmen X holds up a bank and meets her new lover. Directed by Jean-Luc Godard. Music by Beethoven.
Giant Little Ones (R) Studio Q/Drama
Two popular teen boys, best friends since childhood, discover their lives, families, and girlfriends dramatically upended after an unexpected incident occurs on the night of a 17th birthday party.
Hale County This Morning, This Evening (NR) Documentary
A kaleidoscopic and humanistic view of the Black community in Hale County, Alabama.
Heavenly Deposit (NR) Family/Drama
After the devastating loss of his father as a young boy, Peter Ranos denies the presence of God in his life and decides to take matters into his own hands.
Helas Pour Moi (NR) Classic/Foreign/Comedy (France)
Romance about Simon Donnadieu and his decision to leave his ever-loving wife Rachel.
Hotel Mumbai (R) Drama/Thriller – Dev Patel, Armie Hammer
The true story of the Taj Hotel terrorist attack in Mumbai. Hotel staff risk their lives to keep everyone safe as people make unthinkable sacrifices to protect themselves and their families.
Kanarie (NR) Foreign/Drama/Musical (South Africa)
Coming-of-age war musical about a small town boy who gets chosen to serve his compulsory two year military training in the South African Defense Force Choir and Concert group.
The Man Who Killed Don Quixote (NR) Comedy
A disillusioned film director becomes pulled into a world of time-jumping fantasy when a Spanish cobbler believes him to be Sancho Panza.
Nightmare Gallery (NR) Horror
Dr. Rand has her life turned upside-down by the suspicious disappearance of her star pupil. Bizarre and macabre dreams bleed into reality, as her obsessive pursuit for the truth endangers her career, wife, and sanity.
No Manches Frida 2 (R) Comedy
In this over-the-top sequel, the rowdy gang and teachers leave the school yard and hit the beach! But there's trouble brewing in paradise.
Notes on an Appearance (NR) Mystery/Thriller
A young man disappears amid talk of violence and demagoguery, leaving behind an obscure cache of letters, postcards, and notebooks.
Ordeal by Innocence (PG13) Classic/Suspense (1948) – Donald Sutherland, Christopher Plummer
From the Agatha Christ novel, a 1950s U.S. scientist probes the murder of a British friend's wife.
Prolonged Exposure (NR) Suspense – Dean Cain
A therapist with a wounded past works with survivors of an industrial accident. Unfortunately for them, it was no accident, and someone is eliminating the witnesses.
Run the Race (PG) Drama
Against the backdrop of high school football and track, two brothers in a small Southern town face escalating problems with two different world views.
Run for the High Country (NR) Western
Marshal John Towne is tracking outlaws when he meets a lost Navajo boy. Together, they fight their way across the Arizona territory in a bid to get him home.
Sickies Making Films (NR) Documentary
Historian and documentarian Joe Tropea traces the battles, hang ups, and eventual demise of the film censors in this hilarious and informative documentary.
Silent Partner (1978) (R) Classic/Suspense – Elliott Gould, Christopher Plummer
A bank teller skims $50,000 for himself during a robbery, and the Santa Claus crook wants it back.

Slayground (1984) (R) Classic/Action
A New Yorker hires an executioner to find the thief whose botched robbery left his daughter dead.
T-34 (NR) Foreign/Action/War (Russia)

In 1944, a courageous group of Russian soldiers managed to escape from German captivity in a half-destroyed legendary T-34 tank.
Under the Silver Lake (R) Comedy/Suspense – Andrew Garfield, Rily Keough
A disenchanted 33-year-old discovers a mysterious woman frolicking in his swimming pool, and he embarks on a surreal quest across L.A. when she vanishes.
Us (R) Horror
A family's serene beach vacation turns to chaos when their doppelgängers appear and begin to terrorize them.
New TV & Series Releases
Killing Eve: Season 2
Patrick Melrose
Will & Grace (The Revival) Season Two
New Kids & Family Releases
Wonder Park (PG) Animated