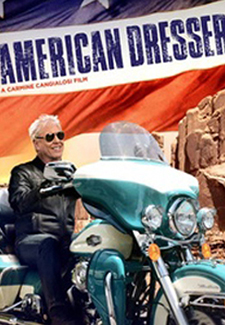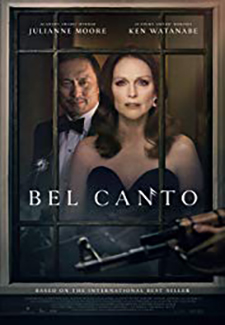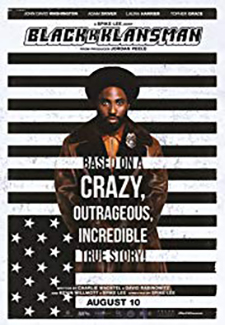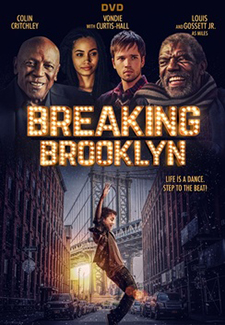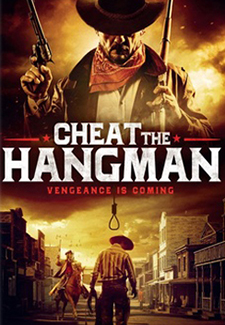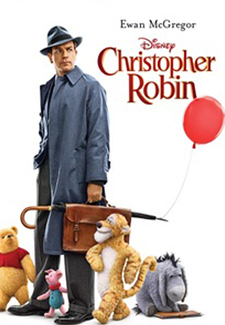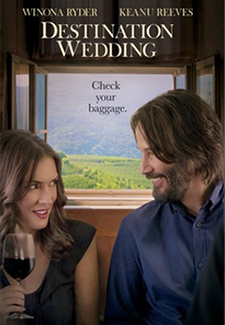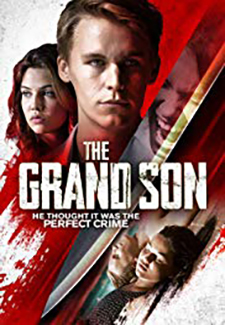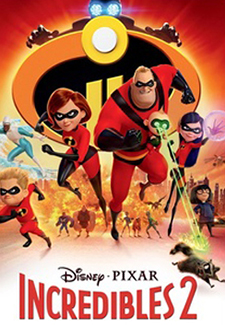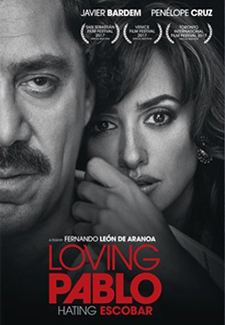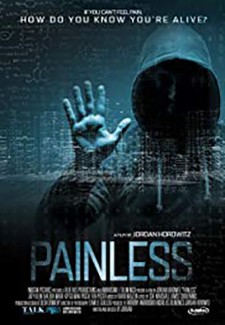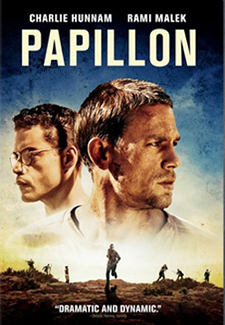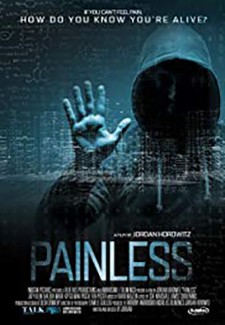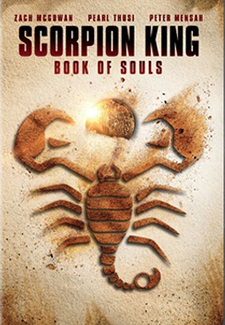 American Dresser (NR) Adventure
A remorseful widower rides his motorcycle cross-country to confront his past, and discovers that life is about moving forward, one mile at a time.
Bel Canto (NR) Drama – Julianne Moore, Christopher Lambert
A world-renowned opera singer becomes trapped in a hostage situation when she's invited to perform for a wealthy industrialist in South America.
Beyond the Sky (NR) Sci-Fi
A film crew trying to debunk alien abductions encounters a young woman with a dark secret who leads them to uncover a disturbing truth.
BlacKKKlansman (R) Comedy – John David Washington, Adam Driver
True 1970s story about the first African-American police detective in Colorado Springs, who infiltrates and exposes the Ku Klux Klan.
Breaking Brooklyn (PG13) Drama/Romance/Music
Two young brothers with different dreams find themselves on the streets after their deadbeat dad is arrested and their car is towed.
The Cakemaker (NR) Foreign/Studio Q/Drama (Israel)
A bereaved German pastry maker travels to Jerusalem in search of the wife and son of his dead lover.
Cheat the Hangman (NR) Western/Action
In 1870s Texas, a young boy is wrongly convicted of murder, evades execution and returns 20 years later to exact revenge.
Christopher Robin (PG13) Family/Adventure/Comedy – Ewan McGregor
Christopher Robin is grown up and has lost his way, and it's up to his childhood friends to help him rediscover the joys of family life,
Crooked Somebody (NR) Thriller
A phony psychic is kidnapped by a guilt-ridden murderer. who believes Michael can help him make peace with the spirit of his dead victim.
Destination Wedding (R) Comedy/Romance – Winona Ryder, Keanu Reeves
The story of two miserable and unpleasant wedding guests, Lindsay and Frank, who develop a mutual affection despite themselves.
Gauguin: Voyage to Tahiti (NR) Foreign/Drama (France)
Beautifully filmed biopic about the French post-Impressionist artist Paul Gauguin's affair with a younger lady in Tahiti.
Girls Vs. Gangsters (NR) Foreign/Comedy (Hong Kong)
A wild bachelorette weekend in a foreign city spins hilariously out of control in this over-the-top sequel to the box office smash GIRLS.
The Grand Son (NR) Suspense – Rhys Wakefiled, Lesley Ann Warren
When a twisted young charmer's decadent Hollywood lifestyle is put into jeopardy, he hatches a diabolical plan to save it.
Incredibles 2 (PG13) Animated/Family – Holly Hunter, Craig T. Nelson
Helen is called on to lead a campaign to bring Supers back, while Bob navigates "normal" life at home with Violet, Dash and baby Jack.
An Interview with God (NR) Drama
An up-and-coming journalist finds his world increasingly challenged when he lands an interview of a lifetime – with someone who claims to be God.
Loving Pablo (R) Drama –Javier Bardem, Penelope Cruz
The rise and fall of the world's most feared drug lord, Pablo Escobar, and his volatile love affair with Colombia's most famous journalist, Virginia Vallejo.
Marlina the Murderer (NR) Foreign/Drama (Indonesian)
On an Indonesian island, a young widow is attacked and robbed of all her livestock by a gang of bandits, prompting her to seek retribution.
My Pet Dinosaur (NR) Family/Adventure
A troubled town in Australia is plunged into chaos when a boy accidentally makes a new friend.
Nelly (NR) Foreign/Drama (France)
Inspired by the complex life and works of Nelly Arcan, a sex worker turned international literary star, whose life ended tragically.
Painless (NR) Sci-Fi
Henry Long desperately seeks a cure for the condition that leaves him unable to feel physical pain.
Papillon (R) Crime/Drama – Charlie Hunnan, Rami Malek
A safecracker from the Parisian underworld is framed for murder and condemned to life in the notorious penal colony on Devil's Island. 2017 remake.
The Prayer Box (NR) Family/Drama
With his sister suffering from a serious illness, a boy takes it upon himself to get God's attention by answering prayers from members of his church.
Scorpion King: Book of Souls (PG13) Action/Adventure
The Scorpion King teams up with female warrior Tala; together they search for a legendary relic which will allow them to put an end to an evil warlord.
What Will People Say (NR) Drama
A teen Pakistani girl living in Norway with her family is sent to live with relatives in Pakistan after her father catches her in bed with her boyfriend.
New Documentary Releases
Big Sonia
Billy Graham: An Extraordinary Journey
Death of a Nation
Every Act of Life
The Golden History of Hollywood
Itzhak
Mr Capra Goes to War
Native America
Scotty & the Screen History of Hollywood
The Twelve
New Horror Releases
Blood, Sweat & terrors
Krampus: Origins
Mara (R)
Mermaid's Song
Mother Krampus 2: Slay Ride
New Hallmark/Holiday TV Movies
Christmas on the Coast – Romance/Comedy
This is Our Christmas – Family
New Series & TV Releases
The Good Fight: Season 2
Masterpiece Theatre: Poldark Season 4
Succession: Season 1
Woman in White
New to DVD & Classic Movie Releases
Big Trouble (2002) Comedy
Glass House (1972) Drama
Lisbon (1965) Drama
Man Alone (1955) Western
New Kids/Family Releases
Blaze Saves Christmas
Christmas Manger
Incredibles 2 (PG13)
Paw Patrol: Roll to the Rescue
Sesame Street: The Magical Wand Chase