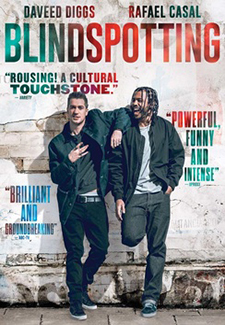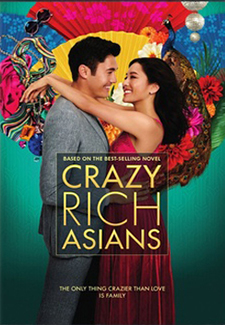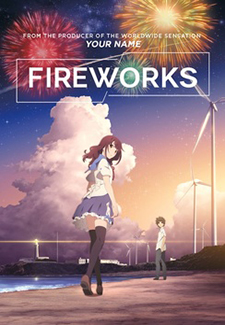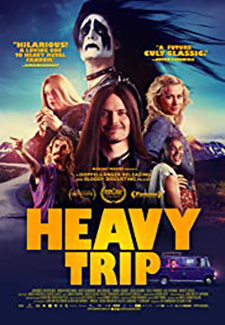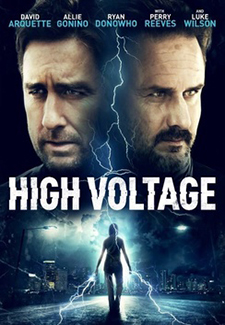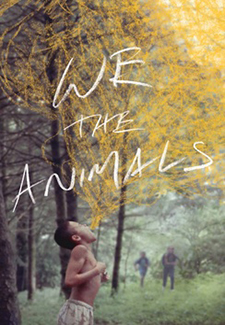 Blindspotting (R) Comedy/Drama – Daveed Diggs, Rafael Casal
While on probation, a man begins to re-evaluate his relationship with his volatile best friend.
Crazy Rich Asians (PG13) Comedy/Romance
This blockbuster romantic comedy, based on a global bestseller, follows native New Yorker Rachel Chu to Singapore to meet her boyfriend's family.
Fireworks (NR) Animated/Action (Japan)
Nishi leaves the police in the face of harrowing personal and professional difficulties. Spiraling into depression, he makes questionable decisions.
Heavy Trip (NR) Foreign/Comedy (Finland)
25-year-old Turo tries to face his fears by leading the most unknown heavy metal band in Finland to the hottest metal festival of Norway.
High Voltage (R) Suspense – David Arquette, Luke Wilson
After a lightning strike kills the lead singer of a band, she is resurrected with electrifying special abilities.
Kin (PG13) Action/Sci-Fi – James Franco, Jack Reynor
Chased by a vengeful criminal, a recently released ex-con and his adopted teenage brother are forced to go on the run.
Little Italy (R) Romance/Comedy – Hayden Christensen, Emma Roberts
Former childhood pals Leo and Nikki are attracted to each other as adults but will their feuding parents' rival pizzerias put a chill on their romance?
Orphan Horse (NR) Family/Drama
A young runaway bonds with an orphaned horse and is offered shelter by the farmer in exchange for her help with the troubled horse.
Skate Kitchen (R) Sports/Drama
A teenaged skateboarder makes friends with a bunch of other skateboarding girls in New York City.
The Sun at Midnight (R)Drama
Filmed at the Arctic Circle, a hunter obsessed with finding a missing caribou herd befriends a teenage rebel who gets lost while on the run.
We the Animals (R) Drama
Three young brothers in rural New York tear their way through childhood and push against the volatile love of their parents.
New Documentary Releases
Clouzot: Early Works
Kevin Smith: Silent But Deadly – 11/20
Pioneers: First Women Filmmakers – 11/20
Planetary – 11/20
New TV & Series Releases
Longmire: Season 6
No Offence: Series 2 (UK)
New to DVD & Classic Movie Releases
Magnificent Ambersons (1942) Criterion Collection
New Horror Releases
The Domestics
Don't Leave Home
Luciferina
Malicious
New Hallmark/Holiday TV Movies
Ebbie: Miracle at Christmas – Drama
On the Second Day of Christmas – Romance/Drama