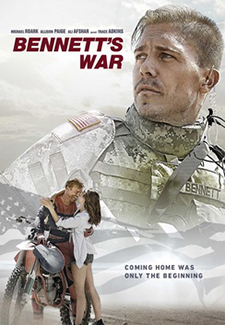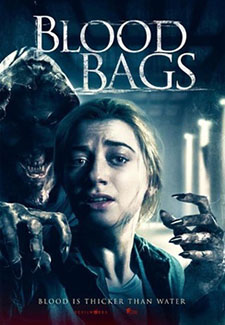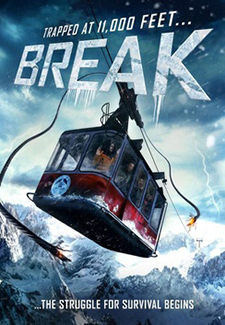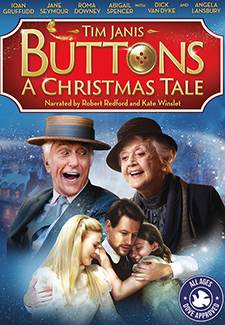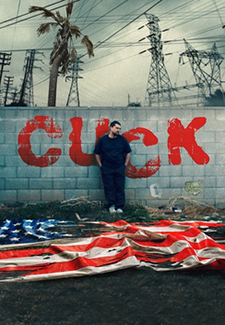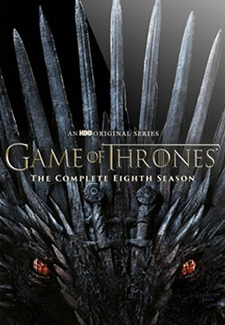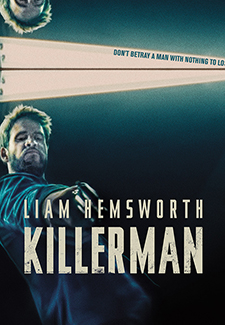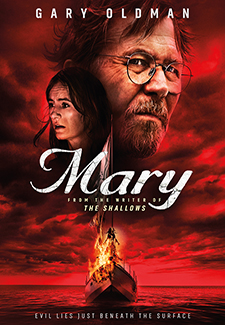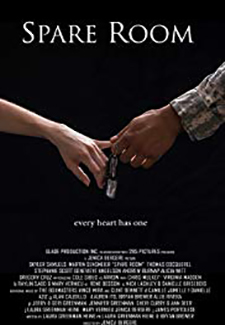 Bennett's War
(PG13) Sports/Drama
A young soldier with the Army Motorcycle Unit who survives an IED explosion in combat returns home where he must help save the family farm.
Blood Bags
(NR) Horror
A monster stalks the corridors of an abandoned mansion, targeting those curious enough to find themselves inside.
Boar
(NR) Horror
In the harsh, yet beautiful Australian outback lives a beast, an animal of staggering size, with a ruthless, driving need for blood and destruction.
Break
(NR) Suspense/Mystery
Five young adults, who want to celebrate New Year's Eve on top of a mountain, get stuck in a gondola lift. What started out as an adventurous party, soon becomes a fight for survival.
Buttons: A Christmas Tale
(NR) Holiday/Drama
Two orphan children meet a pair of unexpected visitors who change their fortunes and lives forever.
Camille Claudel (1988)
(NR) Foreign/Drama (France)
Paris sculptor Claudel becomes Auguste Rodin's assistant and mistress, and goes mad.
Christmas Solo
(NR) Holiday
Two single parents stumble into the possibility of love for Christmas, only to discover that their daughters are embroiled in a nasty rivalry at school.
Christmas on Holly Lane
(NR) Holiday/Drama
Life-long best friends Sarah, Cat and Riley reunite in Sarah's childhood home to cook up some Christmas magic and save the holidays for their families.
Crepitus
(R) Horror
Two sisters are thrust into circumstances more terrifying than living with their abusive, alcoholic mother when they are forced to move into their deceased Grandfather's house.
Cuck
(NR) Drama/Suspense
When a frustrated loner gains popularity as an Alt-Right vlogger, the online echo chamber turns his fears into a deadly rage.
Deal With the Devil
(NR) Horror
A desperate man makes a deal with the devil in hopes of having all his earthly dreams come true.
Fine Lines
(NR) Documentary/Sports
An introspective journey on the lessons life has taught 20 rock climbing legends of the vertical world, who were interviewed over three years by director Dina Khreino.
Ghost in the Grave
(NR) Horror
The town of Mt. Moriah comes under the thumb of Martha, a ghost who comes back to haunt the teens, who witnessed her death as children.
The Ground Beneath My Feet
(NR) Foreign/Drama (Austria)
When a tightly wound businesswoman's sister attempts suicide, her own secrets begin to unravel, jeopardizing all she's worked so hard for.
Joan the Maid 1 & 2 (1994)
(NR) Classic/Foreign/Drama (France)
Selective portrayal of Joan of Arc's life, which depicts her more as a warrior than a saint, with only her faith for strength.
Killerman
(R) Action/Crime Drama
Moe Diamond is a New York City money launderer who wakes up with no memory and millions of dollars in stolen cash and drugs.
The Last Dalai Lama
(NR) Documentary
A fresh look at what is important for the 14th Dalai Lama, including the ongoing confrontation between Tibetans and China, and his personal feelings on aging and dying.
Low Tide
(R) Drama
Three friends spend high summer on the Jersey Shore roving the boardwalk and getting into trouble, which soon escalates into violence in this atmospheric thriller.
Mary
(NR) Horror
A family looking to start a charter-boat business buys a ship that holds terrifying secrets once out on isolated waters.
Portals
(NR) Sci-Fi
A sci-fi anthology from four iconic horror directors, tied together by a single event: the appearance of cosmic portals around the world.
Raise Hell: The Life & Times of Molly Ivins
(NR) Documentary
Tells the story of media firebrand Molly Ivins, six feet of Texas trouble who took on the Good Old Boy corruption wherever she found it.
Ready or Not
(R) Suspense/Mystery
A bride's wedding night takes a sinister turn when her eccentric new in-laws force her to take part in a terrifying game.
Rogue Warfare
(R) Action/War
A group of military elite from the U.S., Russia, UK, China and France join forces to fight an elite underground terrorist network.
Running Delilah
(PG13) Action/Crime Drama – Kim Cattrall, Billy Zane
Government scientists turn a slain agent into a cyborg to stop a Middle Eastern arms-deal in Paris.
Santa Fake
(NR) Holiday/Family
A young man from Ireland who has emigrated to the United States finds himself caught up in an escalating whirlwind of holiday shenanigans that takes him from New York to Santa Fe.
2nd Chance for Christmas
(NR) Holiday/Family
A popular, young singer does not like Christmas. Just like Scrooge in A Christmas Carol, she's visited by the ghosts of Christmas past, present and future.
Semper Fi
(R) Action/Drama
A police officer who serves in the Marine Corps Reserves is faced with an ethical dilemma when it comes to helping his brother in prison.
She (1985)
(NR) Classic/Fantasy/Action
A warrior queen and her sidekick quest for Nork Mountain with two drifters, Tom and Dick.
Spare Room
(NR) Drama/Romance
When a young widow rents a room to a mysterious veteran, their attraction sparks unforeseen circumstances.
New TV & Series Releases
City on the Hill: Season 1
The Durrells in Corfu: Season 4
Game of Thrones: Season 8