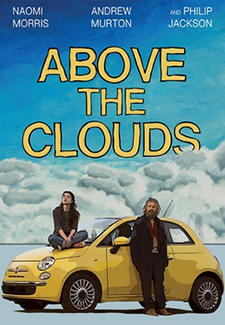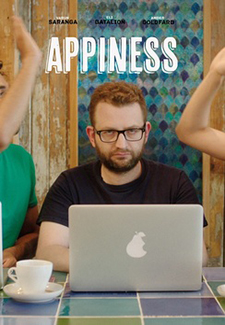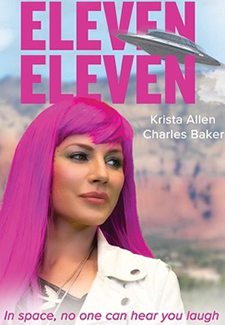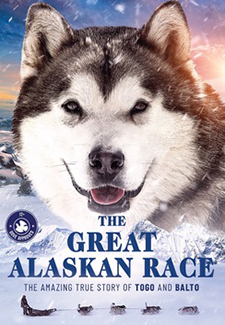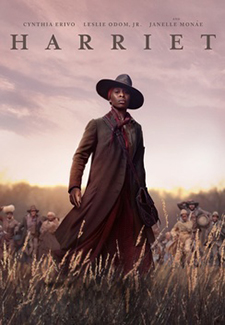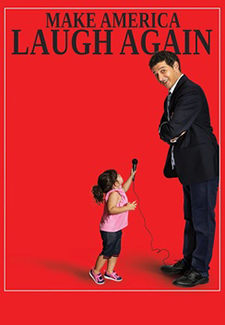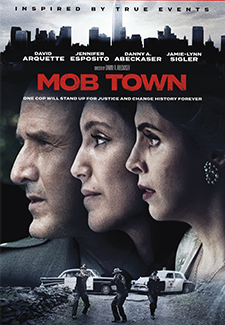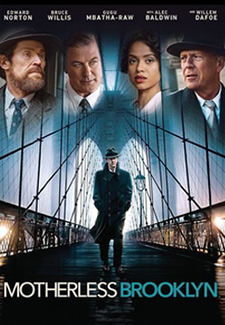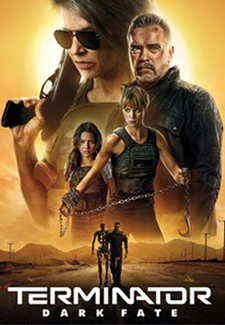 Above the Clouds
(NR) Comedy/Drama
Creative, headstrong Charlie is nothing like her conventional parents, and when her biological father turns up, he seems like the missing piece she's been yearning for.
Appiness
(NR) Comedy
When a shy corporate professional on the cusp of his 30's gets laid off out of the blue, a chance meeting with long-lost techie buddy leads to scheming on startup billionaire dreams.
Battle of Jangsari
(NR) Foreign/War (South Korea)
In 1950, over 700 student soldiers with only two weeks of boot camp training help turn the tide of the Korean war against the communist backed forces form the North.
Crossword Mysteries: Proposing Murder
(NR) Hallmark/Mystery
Tess dives into Logan's murder investigation of her friend who was about to propose with her help. As she grows closer to the truth, she fears it could ruin everyone's happily ever after.
Eleven Eleven
(NR) Comedy/Sci-Fi
16 years ago, UFO enthusiast Tim Faris had a one night stand with an alien, but managed to keep that liaison secret from his wife and the half-alien daughter they are raising.
Give Me Liberty
(NR) Comedy
In this freewheeling comedy, medical transport driver Vic risks his job to shuttle a group of rowdy seniors and a Russian boxer to a funeral, dragging clients like Tracy, a young woman with ALS, along for the ride.
The Great Alaskan Race
(PG) Action/Adventure
In 1925's historic great race of mercy, a group of brave mushers travel 700 miles to save the small children of Nome, Alaska from a deadly epidemic.
Harriet
(PG13) Drama/Adventure – Cynthia Erivo
Based on the thrilling and inspirational life of iconic American Harriet Tubman, who escaped from slavery and transformed into one of Americas greatest heroes.
Make America Laugh Again
(NR) Documentary
A political comedy about being brown and immigrant in Trump's America seen through the eyes of comedians of Middle Eastern origin.
Making Apes: The Artists Who Changed Film
(NR) Documentary
The story of the makeup artists behind one of the most ground breaking and beloved science fiction franchise of all time, Planet of the Apes.
Mob Town
(R) Crime/Drama – David Arquette
Story about the famed meeting of the heads of the Mafia in 1957 in upstate Apalachin, NY.
Motherless Brooklyn
(R) Crime/Drama – Edward Norton, Alec Baldwin, Bruce Willis
A lonely private detective living with Tourette Syndrome, ventures to solve the murder of his mentor and only friend, Frank Minna (Bruce Willis).
Parasite
(R) Foreign/Comedy (South Korea)
All unemployed, Ki-taek's family takes peculiar interest in the wealthy and glamorous Parks for their livelihood until they get entangled in an unexpected incident.
Terminator: Dark Fate
(NR) Sci-Fi/Action – Linda Hamilton, Arnold Schwarzenegger
An augmented human and Sarah Connor must stop an advanced liquid Terminator, from hunting down a young girl, whose fate is critical to the human race.
New TV & Series Releases
My Life is Murder: Season 1