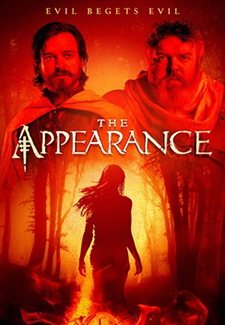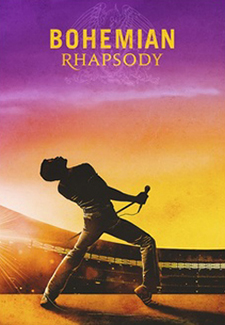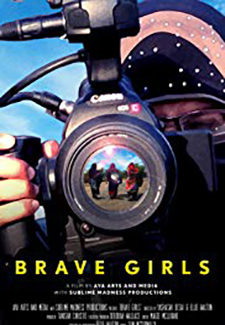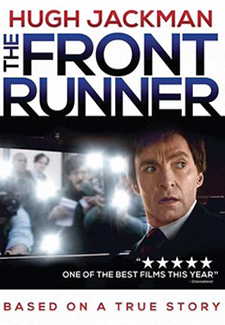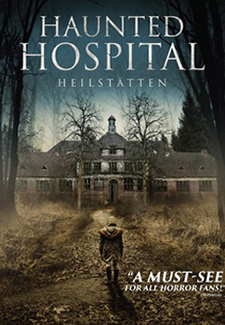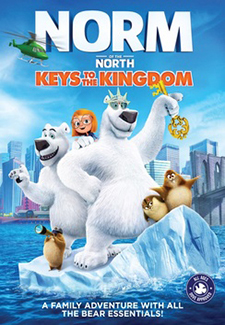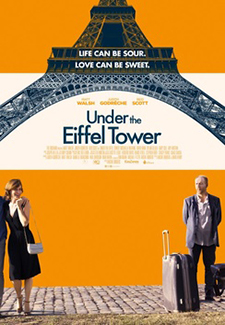 Among Wolves (NR) Foreign/Drama (Spain)
True story about a child who lived alone with wolves for 12 years in the dark years of Spain's post Civil War.
Anthem of a Teenage Prophet (NR) Drama
A teenager foresees the death of his new best friend, and when this premonition becomes reality, he must deal with trials of being "The Prophet of Death."
The Appearance (PG13) Drama/Thriller
Mateho the Inquisitor and his comrade are summoned to a monastery to investigate a series of mysterious murders and the alleged 'witch' accused of the horrific crimes.
Bohemian Rhapsody (PG13) Drama/Music – Rami Malik
A foot-stomping celebration of Queen, their music and their extraordinary lead singer Freddie Mercury, who defied stereotypes and shattered convention to become one of the most beloved entertainers on the planet.
Bouncer (NR) Suspense/Mystery – Jean-Claude Van Damme
A tough nightclub bouncer struggling to raise his 8-year-old daughter loses control during an altercation with a client and ends up in jail.
Brave Girls (NR) Foreign/Documentary (India)
For three girls in India, going to school to complete their secondary education represented a seismic shift in worldview and a reappraisal of what their lives could become.
California Paranormal (NR) Documentary
Ten California residents share their true stories of paranormal experiences, extraterrestrial encounters and unexplainable phenomenon.
Ferahfeza (NR) Foreign/Adventure (Turkey)
A restless romantic and a graffiti artist embark on a quixotic adventure through Turkey's industrial port-cities, hoping to escape the suffocating routine of their daily lives.
Front Runner (R) Drama – Hugh Jackman, J.K. Simmons
Biopic about the rise and fall of Senator Gary Hart, 1988 Democratic presidential campaign was sidelined by the story of an extramarital relationship with Donna Rice.
The Group (1966) (NR) Classic/Drama – Candice Bergen, Hal Holbrook, Jessica Walter
Social satire from director Sidney Lumet about eight young women about to embark on their lives after graduating from Vassar in 1933.
Haunted Hospital: Heilstatten (NR) Horror
A group of vloggers illegally access a condemned asylum for a "Will you Survive the Night" viral social media challenge.
La Vérité (1960) (NR) Foreign/Drama (France)
Paris lawyers clash in court over the case of a suicidal bohemian who has killed her boyfriend.
Moscow Never Sleeps (NR) Foreign/Drama (Russia)
The volatile intersections of contemporary Moscow are seen through the intimate lives of five people, from a famous actor and a high profile businessman.
Nobody's Fool (R) Comedy/Drama – Tiffany Haddish
A woman is released from prison and reunites with her sister, who is in an online relationship with a man who may not be what he seems.
Once Upon A Prince (NR) Hallmark/Romance
Susanna accepts help from handsome stranger at her family's garden store in small-town Georgia, unaware that he is about to be coronated.
Peppermint Soda (PG) Foreign/Drama (France)
Coming of age tale set in 1963 about Anne and Frédérique, two Parisian sisters who are each dealing with the challenges of becoming young women in very different ways.
Possum (NR) Horror/Suspense
After returning to his childhood home, a disgraced children's puppeteer is forced to confront his wicked stepfather and the secrets that have tortured his entire life.
Royal Matchmaker (NR) Hallmark/Romance
A struggling NYC matchmaker is hired by a king to find his son a suitable wife in time for a national celebration.
Shoplifters (R) Foreign/Drama (Japan)
A family of small-time crooks take in a child they find outside in the cold.
Summer Lovers (1982) (R) Classic/Drama – Daryl Hannah, Peter Gallagher
An American college couple go to the Greek islands for the summer and are dazzled by the beauty and the uninhibited people surrounding them.
Tejano (NR) Drama/Thriller
Desperate for money to save his sick grandfather, a South Texas farmhand resorts to extreme measures.
Uncle Nino (2003) (PG) Classic/Comedy/Drama – Joe Mantegna, Anne Archer
A distant, slightly dysfunctional family is brought closer together when the father's long-estranged Uncle Nino comes from Italy to Chicago for a surprise visit.
Under the Eiffel Tower (NR) Comedy/Romance
A bourbon salesman sets off on a life-changing journey across the French countryside after a heart-crushing break up in Paris.
You Might Be the Killer (NR) Horror – Fran Kranz, Alyson Hannigan
A camp counselor suffering from blackouts finds himself surrounded by murder victims. Could he be the killer?
New TV & Series Releases
American Vandal: Season 1
Nightflyers: Season 1
New Kids & Family Releases
Norm of the North: Keys to the Kingdom