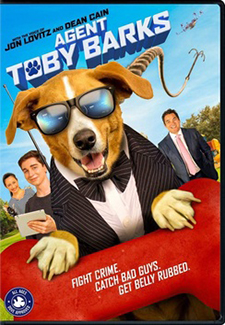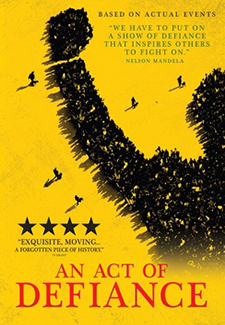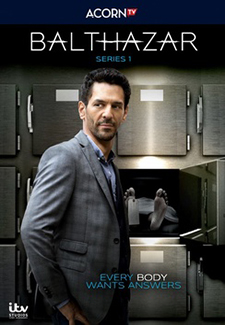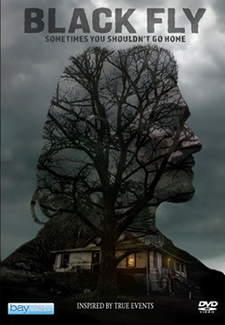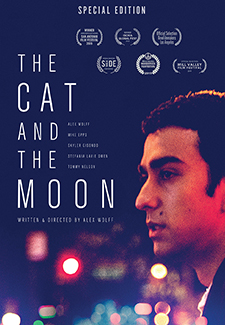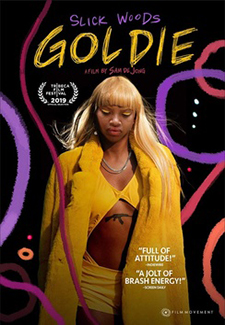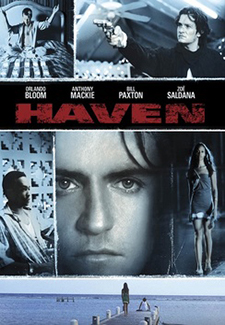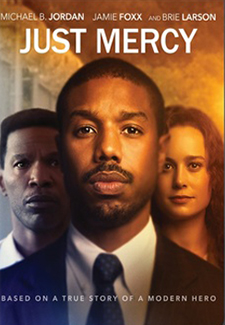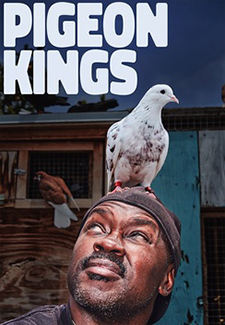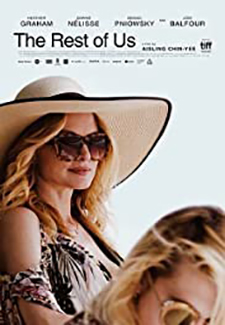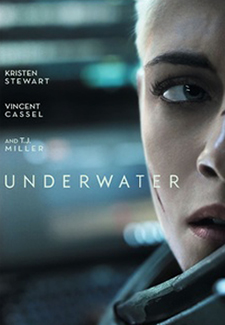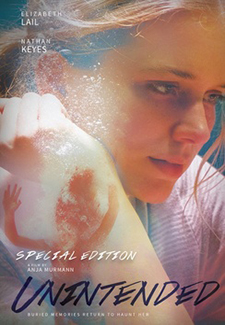 Agent Toby Barks
(NR) Kids – Jon Lovitz
Is America's greatest superspy living in your backyard? Bret and Kate don't think so until they learn that their beloved pet dog Toby is a secret agent working for the U.S. government!
An Act of Defiance
(NR) Foreign/Drama (South Africa)
In apartheid-ruled South Africa, a renowned lawyer struggles to hide his secret affiliation to the nation's chief resistance movement – as he takes on defending a group of its arrested members, including its leader, Nelson Mandela.
Black Fly
(NR) Horror
A troubled teenager and his older brother reconnect, setting off a powder keg of buried secrets, paranoia and murder. Inspired by true events.
Bodkin Ras
(NR) Drama
This UK drama thrusts an actor portraying a mysterious foreigner into the real environment of a small Scottish town
Bottled with Love
(NR) Hallmark/Romance
After being stood up, Abbey gets inspired to open her heart in a letter, put it in a bottle and toss it out to sea. Months later, a man fishing discovers it and opts to reach out.
The Cat and the Moon
(NR) Drama
Whilst his mother seeks treatment in rehab, teenager Nick comes to New York to stay with Cal, a Jazz musician friend of his late father's. During his stay he makes friends who show him what the city has to offer.
Cattle Annie & Little Britches
(NR) Classic/Western (1982) – Burt Lancaster, Amanda Plummer, Dianne Lane
Two teen-age girls rally what's left of the Doolin-Dalton outlaw gang after Doolin is caught.
Chichinette: The Accidental Spy
(NR) Documentary
An inspiring documentary that tells the story of Marthe Cohn, a feisty young woman who joined the French Army during WWII after Hitlers rise to power
Final Kill
(NR) Action
An action-packed thriller about a mercenary hired to protect a couple hiding out in Central America from a ruthless crime family.
Foxtrot Six
(NR) Action
In this dystopic film that takes place in the near future, an Indonesian ex-marine rebels against the government and forms "Foxtrot Six," a squad comprised of old military comrades.
Goldie
(NR) Drama
A teenager in a family shelter, wages war against the system to keep her sisters together while she pursues her dreams of being a dancer.
Grass
(NR) Foreign/Drama (South Korea)
In a small Café, Min-hee Kim plays a guest who prefers to observe but not interact with the other guests herself.
Haven
(R) Crime/Drama – Orlando Bloom, Zoe Saldana
On the idyllic shores of the Cayman Islands, Shy and Andrea share a secret her parents can never know… they are in love. But a night of passion leads to their discovery and a devastating act of vengeance by Andrea's brother.
Just Mercy
(PG13) Drama – Michael B. Jordan
This powerful and thought-provoking true story follows young lawyer Bryan Stevenson (Jordan) and his history-making battle for justice.
Nostradamus Future Tense
(NR) Documentary
Profile of the famous and infamous prophet, Michel de Nostredame, AKA Nostradamus.
Pigeon Kings
(NR) Documentary
Pigeon Kings takes us through the backyards of South Central Los Angeles, where men are devoted to tumbling pigeons.
Possession
(2009) (NR) Horror/Mystery
A woman's life is thrown into chaos after a freak car accident sends her husband and brother-in-law into comas.
Raiga: God of the Monsters
(NR) Foreign/Sci-Fi/Horror (Japan)
Global warming leads to excessive melting of the southern polar ice cap, disrupting Earth's ecosystem. The receding ice brings long dormant ancient sea creatures back to life. Among the kaiju is an enormous sea beast the locals refer to as the legendary Raiga.
The Rest of Us
(NR) Drama
Two mother-daughter duos must contend with their grief and complicated relationships with one another when the person who connects them dies.
Ricordi
(NR) Foreign/Drama (France)
A love story told through the memories of two nameless lovers in different stages of their lives.
Serie Noire
(NR) Foreign/Drama (France)
A Paris mob flunky falls for a girl who lures him into robbery and murder. From the Jim Thompson novel "A Hell of a Woman."
Two Times You
(NR) Suspense/Mystery
Tania and Daniela exchange husbands during a wedding just for fun, but a fatal accident will create new, strange relationships.
Underwater
(PG13) Action/Suspense
A crew of underwater researchers must scramble to safety after an earthquake devastates their subterranean laboratory.
Unidentified UFO: Season 1
(NR) Documentary
An elite team of former government insiders investigating the biggest story of the millennium do UFOs truly exist and what are they?
Unintended
(NR) Drama
A young woman repressed the memory of having killed someone when she was twelve years old. Thirteen years later, that memory comes back.
Unmasked
(NR) Drama/Romance
Longing for connection, a Muslim immigrant woman secretly joins an acting class. Acting empowers her to unveil her true-self beyond limitations as passion and faith collide.
New TV & Series Releases
Balthazar: Season 1 (NR) TV