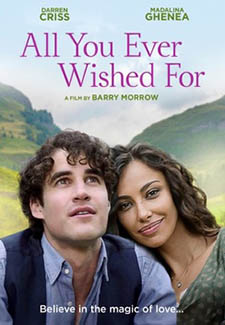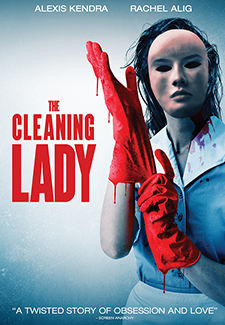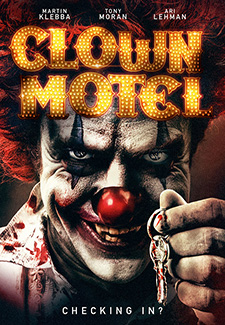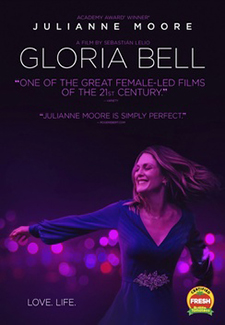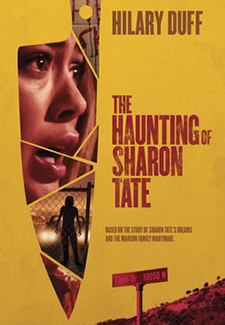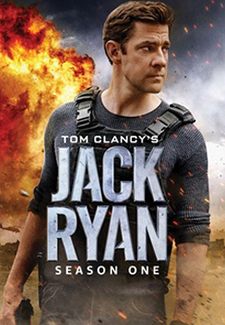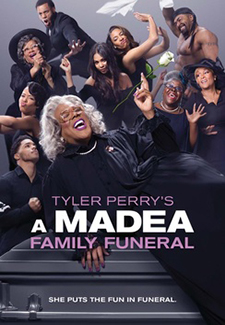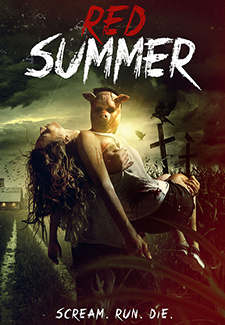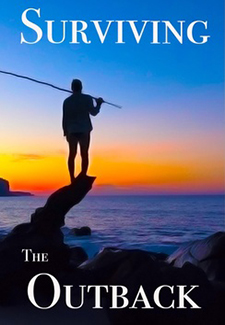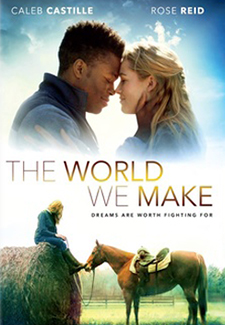 All You Ever Wished For (NR) Comedy/Romance – Darren Criss, Madalina Ghenea
A young New York fashion executive's trip to Milan takes a bad turn when he is kidnapped and whisked off to an Alpine village where he falls under a Gypsy love spell.
Back Fork (NR) Drama
Once hardworking family-man Waylon now struggles to hold his life together after an unbearable family tragedy.
Between the Shade (NR) Documentary
Fifty conversations explore the many different shades of being gay in America in this insightful documentary.
The Cleaning Lady (NR) Horror
As a means to distract herself from an affair, a love-addicted woman befriends a cleaning lady, badly scarred by burns that run much deeper than the surface.
Clown Motel (NR) Horror
A group of ghost hunters and a bachelorette party end up together at an abandoned motel haunted by the souls of clowns who once lived there.
The Convent (NR) Horror
During the 17th Century a young woman is saved from execution and led to a priory to repent her sins but discovers a greater evil lies within.
Division 19 (NR) Sci-Fi/Thriller
In 2039, jails have been turned into online portals where the public gets to choose what prisoners eat, wear, watch and who they fight.
Gloria Bell (R) Drama/Romance – Julianne Moore, John Turturro
A free-spirited divorcée who spends her days at a straight-laced office job and her nights on the dance floor, finds herself thrust into an unexpected new romance.
Glorious Seven (NR) Action/War
An ex-military commander is hired by a shady millionaire to rescue his wife Valentina who was kidnapped by the leader of a guerrilla group.
Guy (NR) Foreign/Comedy (France)
A young journalist learns through his mother that he's the illegitimate son an aging French pop singer who was famous from the '60s to the '90s.
The Haunting of Borley Manor (NR) Horror
The story of Borley Rectory, said to be the most haunted building in the world before it was mysteriously destroyed by fire just before WWII.
The Haunting of Sharon Tate (R) Drama/Thriller – Hilary Duff
Pregnant with director Roman Polanski's child and awaiting his return from Europe, 26-year-old Hollywood actress Sharon Tate becomes plagued by visions of her imminent death.
I'll Take Your Dead (NR) Horror
William has an odd job: he makes dead bodies disappear for nefarious characters. One night a woman's body gets dropped off and he soon realizes she's not dead.
J.T. LeRoy (R) Drama – Kristen Stewart, Laura Dern
A young woman named Savannah Knoop spends six years pretending to be the celebrated author J.T. LeRoy, the made-up literary persona of her sister-in-law.
The Kid (R) Western/Action – Jake Schur, Chris Pratt
In this thrilling Western, a young boy, is forced to go on the run across the American Southwest in a desperate attempt to save his sister from his villainous uncle.
Knife+Heart (NR) Foreign/Drama (France)
In 1979 Paris, a filmmaker working in the world of gay cinema takes on her most ambitious project yet in order to win her estranged lover back.
Life With Dog (NR) Family/Drama – Corbin Bernsen
A man grieving the tragic death of his wife finds his love and faith restored when a stray dog wanders into his life.
Lords of Chaos (R) Suspense
In 1987, 17-year-old "Euronymous" becomes fixated on creating "true black metal" with his band Mayhem.
Love, Romance & Chocolate (NR) Hallmark/Romance
Emma and chocolatier Luc compete for the title of Belgium's Royal Chocolatier, but will their entry win without them losing their hearts?
Madea Family Funeral (PG13) Comedy
Madea and her family head out to a family reunion, but the trip becomes a nightmare when the party suddenly turns into a funeral and threatens to reveal sordid family secrets.
Mellow Mud (NR) Foreign/Drama (Latvia)
Loneliness, disillusionment and the experience of first love reveal the character of a 17-year-old living in rural Latvia with her grandmother and her little brother Robis.
Money for Nothing (1993) (R) Classic/Comedy – John Cusack, Michael Madsen
An out-of-work Philadelphia longshoreman tries to spend $1.2 million found fallen from a truck.
No Man's Land (NR) Western
While on a long journey through a remote region of Texas in 1866, Rusty wakes up to find that his family has vanished.
The Odds (NR) Horror
A young woman enlists in an underground game of pain endurance in the hope of winning the million dollar prize.
Owned: A Tale of Two Americas (NR) Documentary
The United States postwar housing policy created the world's largest middle class, but also set America on two divergent paths.
Possession Diaries (NR) Horror
Playing with a Ouija board is dangerous, and college student Rebecca documents the proof via webcam, as day by day a demon takes possession of her.
Recovery (NR) Horror
The patients and staff of a secluded heroin treatment center must do battle with more than their own demons as a mysterious killer begins picking them off one-by-one.
Red Summer (NR) Horror
Four young people come to Mallorca to enjoy idyllic summer holidays, but delving into the most inhospitable places on the island will begin a hellish journey.
Screwball (NR) Documentary
Recounting the high-profile doping scandal that rocked Major League Baseball, ensnaring Alex Rodriguez, Manny Ramirez and other star players.
Shaft (1971) (R) Classic/Action/Crime Drama – Richard Roundtree
Remake of the classic 1971 detective movie set in Manhattan, Shaft is on the trail of a murderer who wants to eliminate the only witness to his crime.
Surviving the Outback (NR) Documentary
Michael Atkinson places himself in the historic predicament of two stranded German aviators in 1932 to see if the his skills will allow him to escape to the nearest civilization.
The World We Make (PG) Drama/Romance
An 18-year-old equestrian and an academic and football standout are at the threshold of building a life together when racial bias surfaces in their otherwise progressive small town.
Zilla and Zoe (PG13) Comedy
Zoe, age 10, is obsessed with making horror films. A big horror contest is coming up, and Zoe is determined to win, but here sister's upcoming wedding threatens to get in the way.
New TV & Series Releases
Jack Ryan: Season1
The Legend of 5 Mile Cave
London Kills: Season 1
Venture Bros: Season 7
New Kids & Family Releases
Fosters Home for Imaginary Friends: Season 1
Llama Llama's Best Summer Ever
Nick Jr: Big Birthday Bash
Paw Patrol: Jungle Rescues
Sonic Boom: Go Team Sonic!