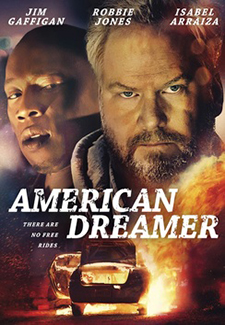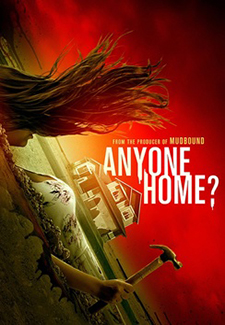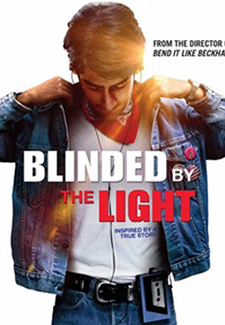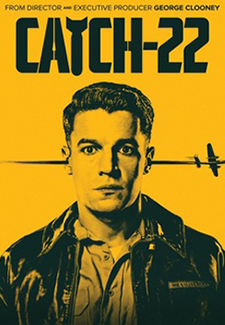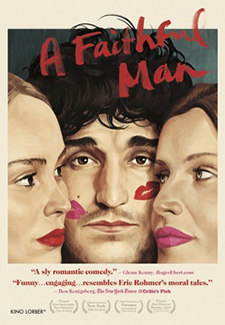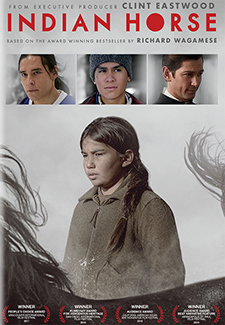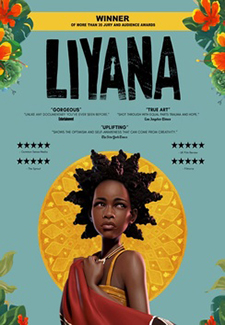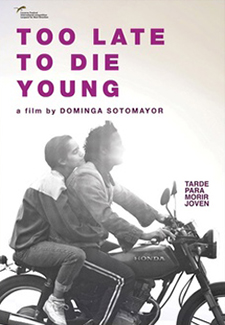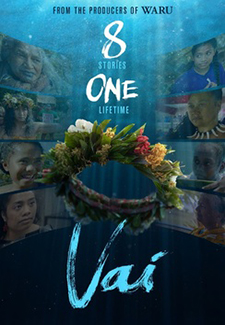 American Dreamer
(R) Crime/Suspense
A down-on-his-luck ride-share driver who makes extra cash driving a drug dealer around town kidnaps the dealer's out of financial desperation.
Anyone Home
(NR) Horror
A single mother entertains a dangerous fantasy after she's recruited to live in an unsold property in an empty development.
Blinded By the Light
(PG13) Comedy/Drama
In England in 1987, a Pakistani teenager learns to live his life, understand his family and find his own voice through the music of American rock star Bruce Springsteen.
Cold Case Hammarskjo
(NR) Documentary
Film about the events of September 1961, in which UN secretary-general Dag Hammarskjld's plane mysteriously and fatally crashed while flying over African soil.
Cold War (Critereon)
(R) Foreign/Drama (Poland)
In the 1950s, a music director falls in love with a singer and tries to persuade her to flee communist Poland for France.
The Divine Fury
(NR) Foreign/Drama/Horror (South Korea)
An MMA fighter helps an exorcist fight evil.
A Faithful Man
(NR) Foreign/Comedy (France)
A couple's relationship becomes complicated when she leaves him for his best friend, and returns after he dies.
Farewell Friend (1968)
(NR) Classic/Action/Drama – Charles Bronson
Two mercenaries back from Algeria are framed by two con women for a robbery in Marseille. Georgia.
40 Tours Around the Sun: Toto
(NR) Music
This live Toto concert performance was filmed in front of a sold-out crowd exceeding 18, 000 fans on March 17, 2018 at the Ziggo Dome in Amsterdam.
Genese (Genesis)
(NR) Foreign/Drama (France)
Three teenagers are shaken up by their first loves in the turmoil of their youth.
Holy Man (1998)
(PG) Classic – Comedy/Eddie Murphy
When a home shopping channel needs a miracle to lift their lousy ratings, that's just what they get.
Indian Horse
(NR) Drama
Follows the life of Canadian First Nations boy, Saul Indian Horse, as he survives residential school and life amongst the racism of the 1970s.
Intimacy (2001)
(NR) Classic/Drama
A failed London musician meets once a week with a woman for a series of intense sexual encounters to get away from the realities of life.
Liyana
(NR) Documentary
Five orphaned children in Eswatini turn past trauma into creative fuel for an original collective fairytale in which they send a young girl on a dangerous quest.
Queen of Hearts
(NR) Foreign/Drama (Denmark) – 11/19
A woman jeopardizes both her career and her family when she seduces her teenage stepson and is forced to make an irreversible decision with fatal consequences.
Someone Behind the Door (1971)
(PG) Classic/Suspense – Charles Bronson, Anthony Perkins
A brain doctor with an unfaithful wife brings home an amnesiac and gets him to commit murder.
Too Late to Die Young
(NR) Foreign/Drama (Chile)
Chile in 1990, at the end of Pinochets dictatorship. A group of adolescents living in a commune attempt to make sense of their own burgeoning desires and tangled relationships.
Vai
(NR) Documentary
This film about female empowerment tells the story of one woman's life in eight separate moments from the perspective of eight different Pacific Island cultures.
Wedding at Graceland
(NR) Holiday/Romance
After a romantic Christmas at Graceland, Clay (Wes Brown) and Laurel (Kellie Pickler) plan their wedding while simultaneously juggling their very different parents.
New TV & Series Releases
Ancient Aliens: Season 12 V1
Catch 22 (Miniseries)
The Handmaid's Tale: Season 3
Kominsky Method: Season 1
Life From Above (PBS)