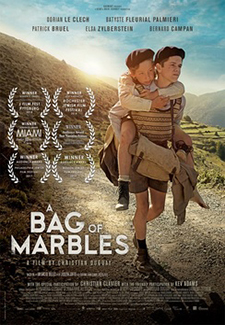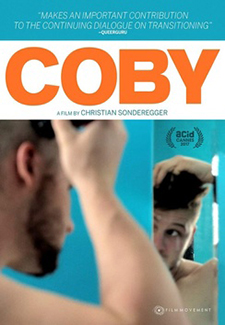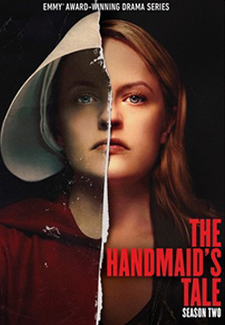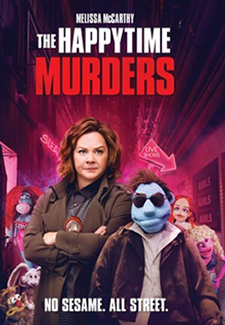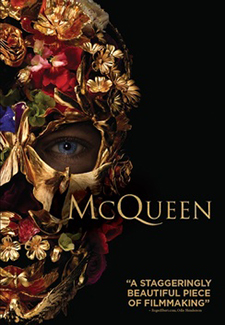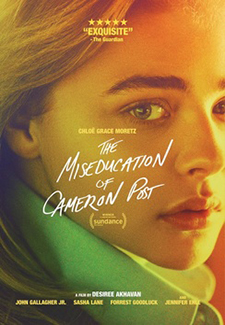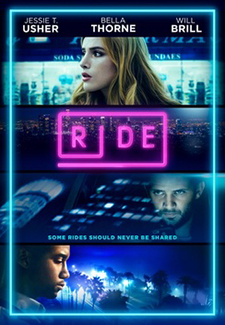 Afghan Love Story (NR) Foreign/Drama (Afghanistan)
A clandestine love affair between a gregarious waiter and a pretty student is complicated when she becomes pregnant, which her father believes dishonors her family.
Aliens at Pentagon (NR) Documentary
More UFO conspiracy theories from UFO "expert" Nick Pope" from Ancient Aliens.
All the Creatures Were Stirring (NR) Horror
When an awkward date on Christmas Eve leads a couple into a strange theater, they're treated to a bizarre and frightening collection of Christmas stories.
Attraction (NR) Foreign/Sci-Fi (Russia)
After an alien ship crash lands onto a Russian city, causing many who saw it question their own existence while there are those who demand the aliens leave Earth.
Bag of Marbles (NR) Foreign/Drama (France)
The adventure of a Jewish boy and his brother escaping Nazi persecution in occupied France.
The Black Windmill (1974) (NR) Classic/Suspense – Michael Caine
Hated by his boss, estranged from his wife, a British secret agent tries to rescue his kidnapped son.
California No (NR) Comedy
During his first visit to couples' therapy, a listless L.A. writer discovers that he's actually in an open marriage, or at least his wife is.
Christmas at Rosemont (NR) Holiday/Drama
In a raging blizzard five days before Christmas, two young people meet by chance: Lisa, 23, pregnant and scared, and Brad, a professional snowboarder.
Coby (NR) Studio Q/Drama
In a small Midwest town, Suzanna begins a gender transition to become a boy, forcing those who love him to confront their own notions of gender and sexuality.
The Confederate (NR) War/Drama – Parker Stevenson
Georgia, 1864. Desperate to escape an arranged marriage to her brutal neighbor, Willa Randall disguises herself as a boy and joins the Confederate Cavalry.
Eating You Alive (NR) Documentary
How and why what we eat is the cause of the chronic diseases that are killing us, and changing what we eat can save our lives one bite at a time.
Elizabeth Harvest (R) Suspense – Abby Lee, Ciarán Hinds
Newlywed Elizabeth arrives with her brilliant scientist husband Henry to his magnificent estate, where everything is not as it seems.
Elliot: The Littlest Reindeer (NR) Holiday/Animated
When Blitzen announces his retirement on December 21st, a miniature horse has 3 days to fulfill his lifelong dream of earning a spot on Santa's team at the North Pole try-outs.
Ghost Beyond (NR) Horror
A novelist moves his family to an old country home, where an evil threatens to doom them to the house for eternity.
God Bless the Broken (NR) Drama/Family
A widowed young mother who lost her husband in Afghanistan faces losing when a race car driver comes along bringing joy and hope back into her life.
The Happytime Murders (R) Comedy/Crime – Melissa McCarthy
Two clashing detectives, one human and one puppet, are forced to work together to solve the murders of the cast of a beloved puppet TV show.
The Hitman Never Dies (NR) Comedy – Michael Eklund, Bernice Liu
When a sleazy producer is found murdered on the set of his latest film, a band of misfit assassins must clear their names of the crime.
I Am Paul Walker (NR) Documentary
Explores the life of actor Paul Walker, who cut his teeth as a child actor before breaking out in the blockbuster "Fast and Furious" movie franchise.
In Harm's Way/Drama (NR) War/Drama – Emile Hirsch, Crystal Liu
A World War II pilot who had to abandon his aircraft near Zhejiang, China is saved by a young widow who risks her life and hides the injured American in her home.
The Little Stranger (R) Drama/Mystery
A country doctor is called back to the house where his mother once worked, where its remaining inhabitants are haunted by something ominous.
Martyr (NR) Foreign/Drama (Lebanon)
A young man's tragic death at Beirut's seaside causes his friends to grapple with loss, and exposes the city's schisms and fault lines.
McQueen (R) Documentary
A personal look at the extraordinary life, career, and artistry of inspired yet tortured fashion visionary Alexander McQueen.
The Miseducation of Cameron Post (NR) Studio Q/Drama – Chloë Grace Moretz
A teen girl is sent to a gay conversion therapy center after getting caught with another girl in the back seat of a car on prom night.
Mission Impossible: Fallout (R) Action – Tom Cruise, Angela Bassett, Ving Rhames
The best intentions come back to haunt Ethan Hunt and his IMF team, who are in a race against time after a mission goes terribly wrong.
Operation Finale (PG13) War/Drama
True story follows the 1960 mission of agent Peter Malkin who captured Nazi Adolf Eichmann, who masterminded the transportation logistics that brought millions of innocent Jews to their deaths in concentration camps.
Pick of the Litter (NR) Documentary
Follows a litter of puppies from the moment they're born and begin their quest to become guide dogs for the blind.
Pope Francis: A Man of His Word (PG) Documentary
This personal journey with Pope Francis sets out to present his ideas and work of reform, and his answers to today's global questions.
The Puppet Masters (1994) (R) Classic/Horror – Donald Sutherland
Scientists, a government agent and his son discover alien pods are taking over people in Iowa. From the Robert A. Heinlein novel.
Race for the Yankee Zephyr (1981) (PG) Classic/Action – Bruno Lawrence, Donald Pleasence
Good guys race a bad guy to salvage gold from a Navy DC-3 lost in World War II New Zealand.
Rellik (BBC) (NR) Crime/Mystery
Scarred physically and emotionally when a serial killer throws acid in his face, a London detective works backward in time to find the killer.
Remote Viewing (NR) Horror
A bunch of misfit filmmakers document their experiments with remote viewing, the alleged paranormal ability to "see" remote targets by using ESP.
Ride (NR) Suspense
When a Lyft driver and his passenger pick up a charismatic but manipulative passenger, a normal night out in LA becomes a psychological war for survival.
Royal New Year's Eve (NR) Holiday/Hallmark/Romance
Magazine assistant and aspiring fashion designer Caitlyn's world is turned upside down when Prince Jeffrey and his presumed future fiancé Lady Isabelle come to town.
A Royal Winter (NR) Holiday/Hallmark/Romance
When Maggie faces a tough career decision, she flees to Europe for some soul searching and sightseeing with a friend, where she encounters a handsome European playboy prince.
Snowflake (NR) Horror
Hunting down the murderer of their families in a near-future Berlin, a gang of lowlife characters must contend with a myriad of wicked fairytale-type characters.
Support the Girls (R) Comedy
The general manager at a highway-side "sports bar with curves" has her incurable optimism and faith, in her girls, her customers, and herself, tested over the course of a long, strange day.
Til Death Do Us Part (PG13) Suspense
A woman fleeing an abusive marriage adopts a new identity and falls in love again, only to have her new life come crashing down when her ex discovers her whereabouts.
United We Fan (NR) Documentary
Explores the dynamic history and evolution of "fandom," from save-our-TV-show letter writing campaigns, product mail-ins, to the social media and crowdfunding campaigns of today.
Viking Destiny (R) Fantasy/Adventure
A Viking princess is forced to flee her kingdom after being framed for the murder of her father, the king.
What Keeps You Alive (R) Thriller
Majestic mountains, a still lake and venomous betrayals engulf a female married couple attempting to celebrate their one-year anniversary.
Winter Brothers (R) Foreign/Suspense (Denmark)
A violent feud erupts between two brothers and another family in a work camp during a brutal cold winter.
New Kids Releases
Howard Lovecraft & the Kingdom Of Madness
Yugo & Lala: Saving the Red Crown Forest
New TV & Series Releases
Castlevania: Season 1
The Handmaid's Tale: Season 2
Vera: Series (BBC)
Westworld: Season 2
Yellowstone: Season 1