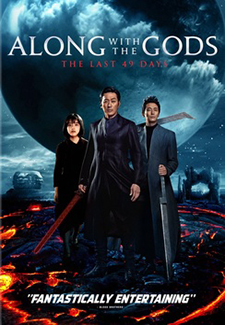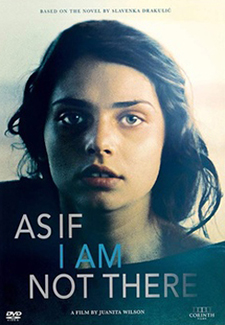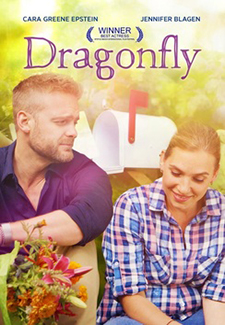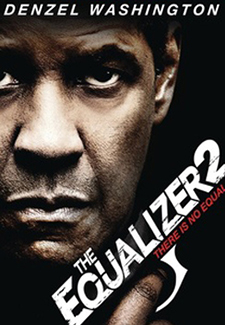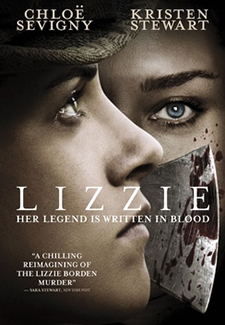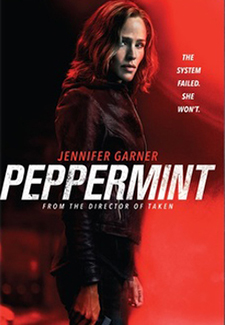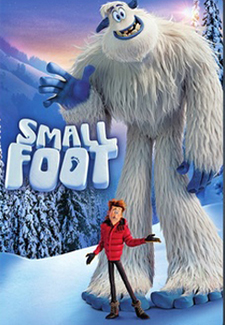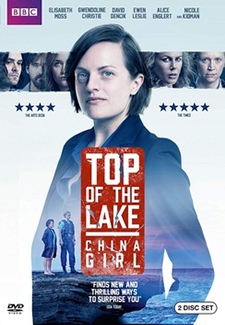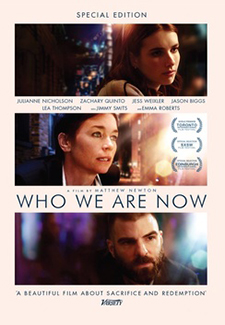 Along with the Gods: The Last 49 Days (NR) Foreign/Fantasy (South Korea)
In the afterlife, one guardian helps a man through his trials, while his two colleagues help a former guardian on earth.
Arc: A Love Story (NR) Drama
After Ben's relationship with Lisa comes to an abrupt end, he begins to suspect that she has been having an affair with his best friend.
As If I Am Not There (NR) Foreign/Drama (Macedonia)
A teacher in a town outside Sarajevo is subjected to the basest form of treatment imaginable when Serbian soldiers overrun the village during the Bosnian war.
Await Further Instructions (NR) Sci-Fi/Horror
It's Christmas Day and the Milgram family wake to find a mysterious black substance surrounding their house, and an ominous warning message on their TV.
Book of Evil (NR) Horror
A procrastinating horror novelist up against a deadline finds new inspiration to complete his book when paranormal events start unfolding around him.
Calm at Sea (NR) Drama
Historical drama takes on the story of Guy Moquet, the symbol of the French Resistance against the Nazi occupation during the second World War.
The Captain (NR) Foreign/War/Drama (Germany)
In the last moments of World War II, a young German soldier fighting for survival impersonates a Nazi officer, to try to escape from the monstrous perpetrators.
The Christmas Cure (NR) Holiday/Drama
An ER doctor returns home for Christmas after many years, reunites with her high school sweetheart and contemplates staying to take over her father's medical practice.
Christmas in Homestead (NR) Holiday/Drama
Life is upended for the handsome mayor of Homestead when a movie crew comes to town, and the movie's leading lady starts falling for him.
Colette (R) Drama – Keira Knightley
An author is pushed by her husband to write novels under his name, and she must fight to make her talents known when they become successful.
Congratulations (NR) Comedy
On a road trip home, Jim's proposal is rejected by his girlfriend, putting them in an awkward position when they arrive to his mother's mistaken congratulations.
Dark Fortune (NR) Drama
A newly licensed child psychologist must provide care for the sole survivor of a horrendous car wreck that claimed the lives of the boy's entire family.
Deadman Standing (NR) Western – C. Thomas Howell
When lawman Mike McCluskie slays a crooked colleague, a gang of angry cattlemen rise up to seek revenge.
Death Ship (1980) (R) Classic/Horror – George Kennedy
The captain of a sunken liner and eight other survivors are picked up by a big black ship.
Dede (NR) Foreign/Drama (Georgia)
A young woman in the mountainous community of Svaneti is promised to a soldier returning from war, but unable to love him she instead falls for his best friend.
Delightfully Dangerous (1945) (NR) Classic/Musical
A teen discovers her big sister is a stripper and meets a Broadway producer who can help them both.
Dragonfly (NR) Drama
A struggling artist returns home to help care for her ailing mom, where a magical mailbox forces her to rethink her conflicted relationship with her mother.
Equalizer 2 (R) Action/Crime – Denzel Washington
Robert McCall serves an unflinching justice for the exploited and oppressed, but how far will he go when that is someone he loves?
Foxfire (1955) (NR) Classic/Drama – Jane Russell, Jeff Chandler
A part-Indian mining engineer looks for gold in an Arizona ghost town with his socialite bride.
Frenzy (NR) Horror
Two sisters on a scuba trip must use their strength, resourcefulness and immense courage to survive a pack of great white sharks.
Galveston (NR) Action/Crime/Drama – Ben Foster, Elle Fanning
A mob hit man whose boss double-crossed him discovers a young woman being held captive, and reluctantly takes her with him on his escape.
I Still See You (PG13) Suspense/Thriller – Bella Thorne
Ten years after an apocalyptic event left the world haunted by ghosts, a young woman receives a threatening message from beyond the grave.
k.d. lang: Ingenue Redux – Live from the Majestic (NR) Music
25th anniversary concert of "Ingénue," the critically acclaimed 1992 album by singer-songwriter k.d. lang. from the Majestic Theater in San Antonio, Texas.
Lizzie (R) Crime/Drama – Chloë Sevigny, Kristen Stewart
A psychological thriller based on the infamous 1892 murders of the Borden family.
Lockpicker (NR) Drama
A teenage thief tries to leave town to escape the violence that threatens him and the people he loves.
Long Forgotten Field (NR) Drama
On Sam's return from military service, Lily is set on revitalizing their relationship, but Sam's worsening PTSD creates a formidable challenge to happiness.
Makala (NR) Documentary
The trials, tribulations, dreams and aspirations of a young farmer earning a living making and selling charcoal in Congo.
Manhandlers (NR) Comedy
Two amoral guys who are desperate for money open a small muscle-for-hire business, and soon find themselves immersed in a wacky, seedy underworld.
Molly (NR) Sci-Fi/Action
A super-powered young woman roams a violent post-apocalyptic barren landscape, armed only with a bow and arrow, to confront the dangers around her.
Occupy Texas (NR) Drama
A washed out "Occupy Wall Street" protester returns home to Texas after the death of his parents to reunite with his sisters, his past, and himself.
The Party's Just Beginning (NR) Drama/Comedy
A surreal coming of age story told from the perspective of a young Scottish woman trying to cope with the suicide of her best friend.
Peppermint (R) Action/Suspense – Jennifer Garner
A young mother awakens from a coma after her husband and daughter are killed in a brutal attack, and she sets out to transform herself into an urban guerilla.
Raven (1996) (R) Classic/Action/Suspense – Burt Reynolds
A notorious criminal is hunted down by the elite Raven Special Forces team when things go wrong on a mission to capture stolen military hardware.
River Runs Red (NR) Suspense – Taye Diggs, John Cusack, George Lopez
When the son of a successful judge is killed by two police officers and the system sets them free, a hardened detective decides to take the law into his own hands.
Runnin' From My Roots (NR) Romance/Drama
Following a very public fall from grace, country music star Faith Winters seeks refuge in her rural Texas hometown.
Second Chance Christmas (NR) Holiday/Romance
In an unhappy marriage, Caroline is on her way to file for divorce, when an amnesia inducing event changes everything in her love life.
Sgt. Stubby: An American Hero (PG) Animated/Family
The true story of a stray dog who joins his new master on the battlefields of the First World War, making him the most decorated dog in American history.
Sk8 Dawg (G) Family/Comedy
Everyone in Tommy's life is a great skater except Tommy himself! Sick of getting teased for being a klutz, Tommy accepts a skate-off challenge from the local bully Frankie.
Smallfoot (PG) Animated/Family
"Smallfoot" turns the Bigfoot legend upside down when a bright young Yeti finds something he thought didnt exist – a human.
Some Beasts (NR) Drama
Following a death in an isolated farming community in Appalachia, a modern-day Thoreau must reconcile his place in a world that lives outside of the law.
The Sound and the Fury (NR) Drama – James Franco
Based on William Faulkner's acclaimed novel, "The Sound and the Fury" portrays the decline and fall of a once-proud, aristocratic Southern family.
The Terror of Hallow's Eve (NR) Horror
After a fifteen-year-old is brutally beaten up by high school bullies, his wish for revenge unknowingly unleashes the Terror of Halloween.
Tiny Christmas (NR) Holiday/Family/Comedy
When a clumsy elf accidentally shrinks two kids on Christmas Eve, they get scooped up into Santa's sack, sending them on a hazardous adventure.
22 Chaser (NR) Suspense/Mystery
A down-on-his-luck tow truck driver turns to chasing car accidents to provide for his family. But just how far will he go to deliver on the promises that he made?
Un Traductor (NR) Foreign/Drama (Cuba)
A Russian Literature professor at the University of Havana is ordered to work as a translator for child victims of the Chernobyl nuclear disaster.
Waterworld Limited Edition (1995) (PG13) Action/Sci-Fi – Kevin Costner, Dennis Hopper
A web-footed loner navigates a landless, post-apocalyptic Earth, chased by a ruthless gang after a woman's young charge.
Welcome Home (R) Suspense – Aaron Paul, Emily Ratajkowski
A couple spends a weekend at a rented house in the Italian countryside to repair their relationship, but soon become victims of the homeowner's sinister plans.
Who We Are Now (NR) Drama – Julianne Nicholson, Zachary Quinto
An ex-con tries to get back custody of her son with the help of an idealistic public defender and also falls into a romantic fling with a traumatized former US soldier.
The Wild Boys (NR) Foreign/Drama (France)
On the island of La Réunion, five adolescents commit a savage crime, and are dispensed to a haunted sail boat governed by a repressive Dutch captain.
Wild Women (1970) (NR) Classic/Western
Five female convicts are recruited to secretly transport arms into Mexican-held Texas in 1840.
New TV & Series Releases
Instinct: Season 1
Orville: Season 1
Top of the Lake: China Girl