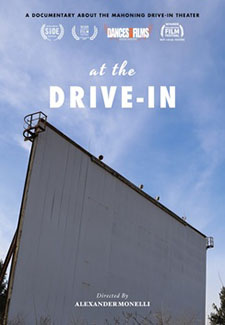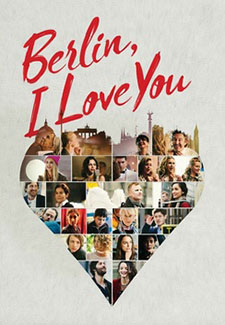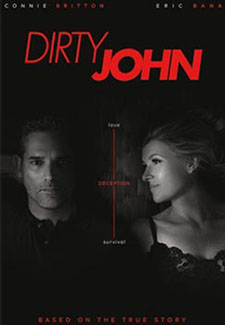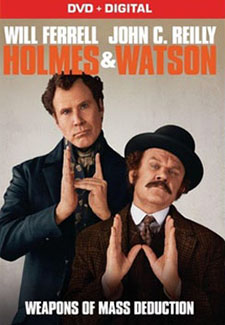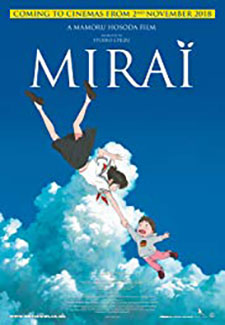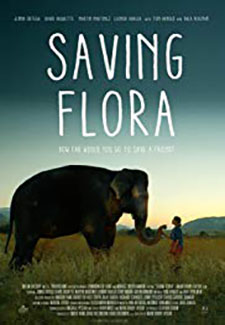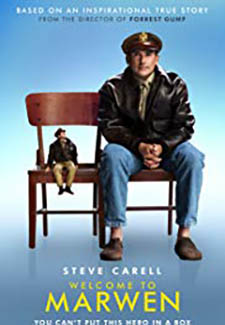 Ancient World Exposed (NR) Documentary
Earth has such a mysterious past that we are only now beginning to comprehend the truth to our ancient origins.
At the Drive-In (NR) Documentary
The quirky film fanatics at the struggling Mahoning Drive-in face uncertainty when Hollywood announces it will switch to digital projection for all new movies.
Berlin I Love You (R) Drama – Keira Knightley, Helen Mirren
All-star film set against the vivid backdrop of Berlin weaves ten stories of compassion, redemption, and acceptance into a rich tapestry of life and love.
The Browsing Effect (NR) Comedy/Romance
The seemingly endless possibilities of dating apps send a group of friends into a whirlwind of sex, jealousy, and self-doubt in this ensemble comedy.
Burning Kiss (NR) Suspense
In this hallucinogenic summer noir, the unexpected arrival of a stranger ignites an inferno of secrets and guilt, complicating the relationship between a father and his daughter.
The Charmer (NR) Foreign/Drama (Iran)
Intense psychological drama about Esmail, a young Iranian man who is desperately looking to meet women who can secure his stay in Denmark.
Cold Sweat (1970) (NR) Classic/Crime/Drama – Charles Bronson, James Mason
With his wife and daughter being held hostage, a seasoned ex-military man is involved in a shady smuggling operation to save his family.
Columbus (NR) Drama
A Korean-born man finds himself stuck in Columbus, Indiana, where his architect father is in a coma.
The Curse of La Llorona (NR) Horror
A family finds the Mexican folk tale of the Weeping Lady – the Curse of La Llorona, a paranormal specter that returns from the dead to torment the living – is all too real.
The Dater's Handbook (NR) Hallmark/Romance
Cass is a successful businesswoman who decides to try The Daters Handbook at her sister's encouragement and dates several guys to test the process.
Destroyer (R) Crime/Drama – Nicole Kidman
A police detective reconnects with people from an undercover assignment in her distant past in order to make peace.
The Divorce Party (NR) Comedy/Romance
A recently dumped divorcé in his late-twenties sets out to plan a wedding-sized divorced party in an attempt to get his life back on track.
Emmanuelle 1 (1974) (NR) Drama
The wife of a French diplomat in Bangkok, Emmanuelle embarks on a voyage of sexual discovery.
Enigma (1982) (PG13) Classic/Spies/Suspense
The CIA sends a radio reporter to East Germany to steal a Soviet computer chip; his ex-lover helps.
The God Inside My Ear (NR) Horror
After experiencing a peculiar and sudden breakup with her boyfriend, Elizia discovers a world of conspiracies, strange voices and horrifying visions.
Gospel of Eureka (NR) Documentary/Studio Q
Welcome to Eureka Springs, Arkansas, a one-of-a-kind oasis in the Ozarks where Christian piety rubs shoulders with a thriving queer community.
Grace is Gone (PG13) Sci-Fi/Thriller
A story of a man trying to protect his family in a post-apocalyptic world filled with violent gangs and a deadly, incurable virus.
Holmes & Watson (PG13) Comedy/Adventure – Will Ferrell and John C. Reilly
The Step Brothers are reunited this time playing the world's greatest consulting detective and his loyal biographer.
Iron Cowboy: The Story of the 50-50-50 (NR) Documentary
When James Lawrence announced his plan to complete 50 Ironman distances in 50 consecutive days in all 50 states, only James himself believed he could pull it off.
Matriarch (R) Horror
This terrifying thriller unfolds as pregnant Rachel and her husband, Matt, are stranded after wrecking their car on a remote Scottish road.
Mega Time Squad (NR) Sci-Fi
John steals money and a bracelet/temporal dislocator from a Chinese antiques shop, accidentally triggers the device and goes minutes back in time with surprising results.
Mirai (NR) Animated/Adventure
A young boy encounters a magical garden which enables him to travel through time and meet his relatives from different eras.
No Surrender (NR) Action/Adventure
Action story about a police officer named General Yousef al-Masri, who lives in Alexandria during the reign of King Farouk before the 1952 revolution in the English occupation of Egypt.
On the Basis of Sex (PG13) Drama
True story follows young lawyer Ruth Bader Ginsburg as she brings a groundbreaking gender discrimination case before the U.S. Court of Appeals.
Patrick (NR) Family/Comedy
A young woman whose life is in a bit of a mess is bequeathed her grandmother's very spoiled pug "Patrick," forcing her to face responsibilities.
Red Island (NR) Suspense/Thriller
A distressed couple becomes stranded on an isolated island only to get hunted by an unforeseen force.
Rider on the Rain (PG13) Classic/Suspense – Charles Bronson
A mysterious American hounds a Frenchwoman who has shot a rapist. Directed by Rene Clement.
Royally Ever After (NR) Hallmark/Romance
A teacher learns that her boyfriend is actually the prince of a small country called St Ives.
Saving Flora (NR) Family/Adventure
A circus elephant who can no longer perform her tricks is rescued from being euthanized by the circus owner's 14-year old daughter.
Scare BNB (NR) Suspense/Thriller
A young woman is targeted by a network of online creeps and secretly filmed while she stays at a short-term rental.
School of Life (NR) Foreign/Drama (France)
Trapped behind the walls of an orphanage outside Paris, Paul's life opens up to new possibilities when a bohemian couple takes him back to their country home.
Second Spring (NR) Foreign/Drama (Italy)
Andrea, a 50-year old architect and recent widower, is granted a new lease on life and romance after a chance meeting in his garden.
Strangers at the Door (NR) Suspense
A family's peaceful evening takes a horrifying turn when three masked men break into their house and take them hostage.
Sunrise in Heaven (NR) Drama
After a devastating car crash leaves her husband critically injured, a woman must find strength in her faith as she faces the prospect of his death.
Touch Me Not (NR) Documentary
A brave and raw look at bodies, intimacy, and empathy, exploring the private lives and sexual desires of four people.
Virginia Minnesota (PG13) Comedy/Drama
Two young women, torn apart by a childhood tragedy, unexpectedly reunite and embark on an illuminating 24-hour journey.
Welcome to Marwen (PG13) Drama – Steve Carrell
A victim of a brutal attack finds a unique and beautiful therapeutic outlet to help him through his recovery process.
New TV & Series Releases
Dirty John: Season 1
Mrs. Wilson (Masterpiece)
Project Blue Book: Season 1
Ray Donovan: Season 6
New Kids & Family Releases
A Dog's Way Home
Paw Patrol: Ultimate Rescue
Pixy Dragons